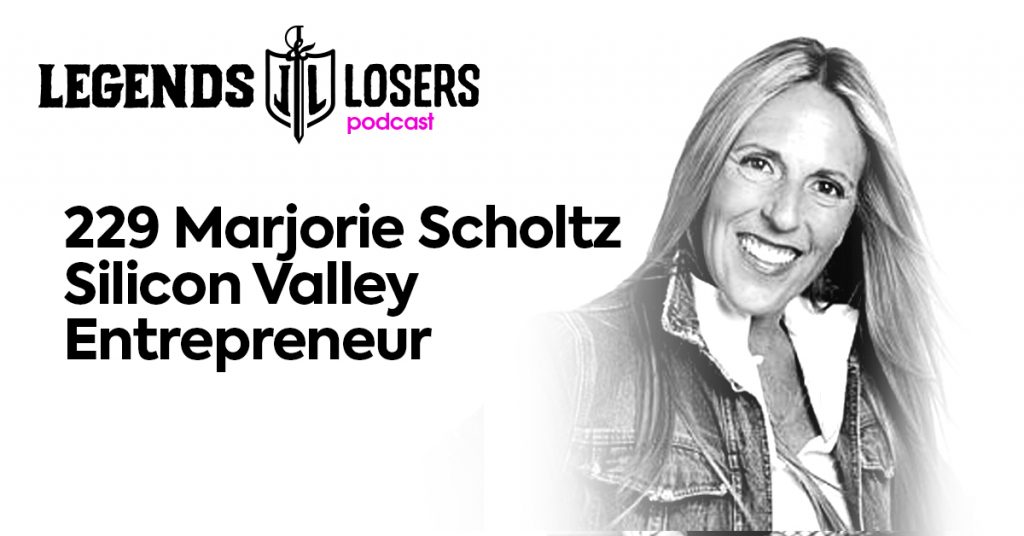 Podcast: Play in new window | Download (Duration: 1:20:40 — 73.9MB) | Embed
How do you find a passion in solving a problem that a lot of people face? On today's episode, CEO of Verbhouse Marjorie Scholtz, shares the story of how she realized her passion. She also talks about how she built a diverse team founded on a single mission, designing a new category of company that makes it easier for people to be homeowners.
"Especially in cities like San Francisco, the home ownership rate is the lowest it's been in 50 years." – Marjorie Scholtz
Three Things We Learned
Keep walking if you don't know what to do
People often get stuck when trying to search what they want to do in life. However, when they can tell what they don't want to do, that means they have something to compare it to. They have yet to discover what it is that they clearly want to sink their teeth into.
Some entrepreneurs begin with problems to solve
Marjorie considers herself lucky to have found a problem that she is so passionate about that it's all she can do. It is this sheer want to make a difference by solving the problem that steered her into this venture. Most entrepreneurs she resonates with are those who have accidentally fallen into their ventures because they want to solve a problem.
Building a healthy ecosystem of people
Marjorie's team refers to a diverse set of people who really bring in different experiences and different viewpoints in the company. This distributed experience and viewpoints is what she calls the ecosystem. Despite the differences, however, they all share one common passion and belief in the problem that they're solving.
One of the most difficult times of entrepreneurship is when you're alone in your head and you have no one else to start buying into your own theories and hypotheses. But with a mission-driven team, things get exciting. You are finally able to speak about your own ideas and get feedback, and this moves things along.
Bio:
Recognized as a national expert, Marjorie Scholtz is a tireless advocate of homeownership. Before launching Verbhouse, Marjorie spent a decade as founder and CEO of Stangl Advisors.
With more than $100M in loan modifications, real estate dispositions and acquisitions during and after the financial crash, she helped many homeowners find a path toward a more secure financial future.
Her passion to empower people, coupled with deep institutional knowledge, inspired her to create the Verbhouse Platform.
Links:
We hope you enjoyed  Marjorie Scholtz on this episode of Legends and Losers! Christopher loves hearing from his listeners. Feel free to email him, connect on Facebook, Twitter, Instagram and subscribe on iTunes!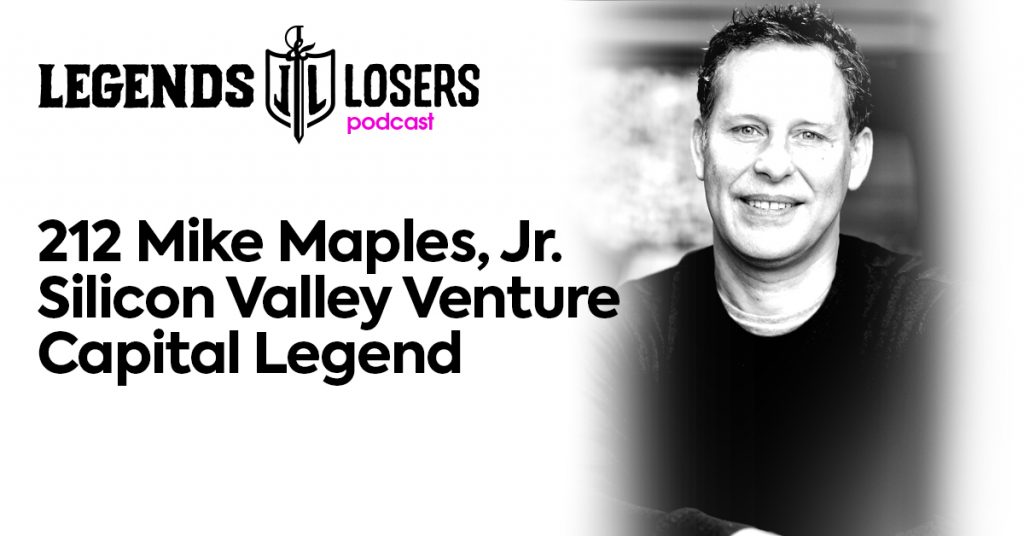 Podcast: Play in new window | Download (Duration: 1:42:26 — 93.8MB) | Embed
Subscribe: Apple Podcasts | Android | Google Podcasts | Stitcher | TuneIn | Spotify | RSS | More
How will people embrace the idea of the abundance of networks for the betterment of humanity? On today's episode of Legends and Losers, a venture capitalist in the Silicon Valley Mike Maples, Jr. joins us to talk networks and the stock market, and why we need to underscore the opportunity and hope technological innovations bring.
"We can either destroy each other out of our cynicism or we can lift each other up out of our shared purpose." – Mike Maples, Jr.
Three Things We Learned
Accepting the shift from companies to networks for business
Most people think that companies have always been there as we know them, but the truth is far from it. In the 1800s, there were no companies in America with less than a hundred employees. But since the arrival of the railroad and steam engine, the stock market came to be, hence the birth of networks.
The power of investing in networks
Corporations characterized by mass production and distribution would eventually yield to networks characterized by mass computation and connectivity. These networks would also impact transportation and consequently, energy, housing and manufacturing. Mike claims that investing in these networks is one sure way to improve one's standard of living.
Embracing networks and the future
People must start entertaining the thought that investing in networks will bring about the same kind of change 200 years ago. Prior to the stock market, people just tried to get by. Change accelerated in the 1800s after humanity embraced the power of technological innovations and their impact on overall standard of living.
When we frame the issues that surround technology and the stock market, we need to do so through the lens of opportunity and hope. We should shy away from using language that induces fear in those less informed. Instead, we should help people realize that the abundance of networks and wealth ultimately aids humanity.
Bio:
Mike Maples, Jr. is a Partner at Floodgate and is widely considered to be one of the top venture capitalists in Silicon Valley.
He has been on the Forbes Midas List since 2010 and was also named one of "8 Rising Stars" by FORTUNE Magazine.
Before becoming a full-time investor, Mike was involved as a founder and operating executive at back-to-back startup IPOs, including Tivoli Systems (IPO TIVS, acquired by IBM) and Motive (IPO MOTV, acquired by Alcatel-Lucent.)
Some of Mike's investments include Twitter, Twitch.tv, ngmoco, Weebly, Chegg, Bazaarvoice, Spiceworks, Okta, and Demandforce.
Mike is known for coining the term "Thunder Lizards," which is a metaphor derived from Godzilla that describes the tiny number of truly exceptional companies that are wildly disruptive capitalist mutations.
Mike likes to think of himself as a hunter of the "atomic eggs" that beget these companies.
Interests: Calligraphy, cinematography, and sporting clays.
Links:
We hope you enjoyed Mike Maples, Jr. on this episode of Legends and Losers! Christopher loves hearing from his listeners. Feel free to email him, connect on Facebook, Twitter, Instagram and subscribe on iTunes!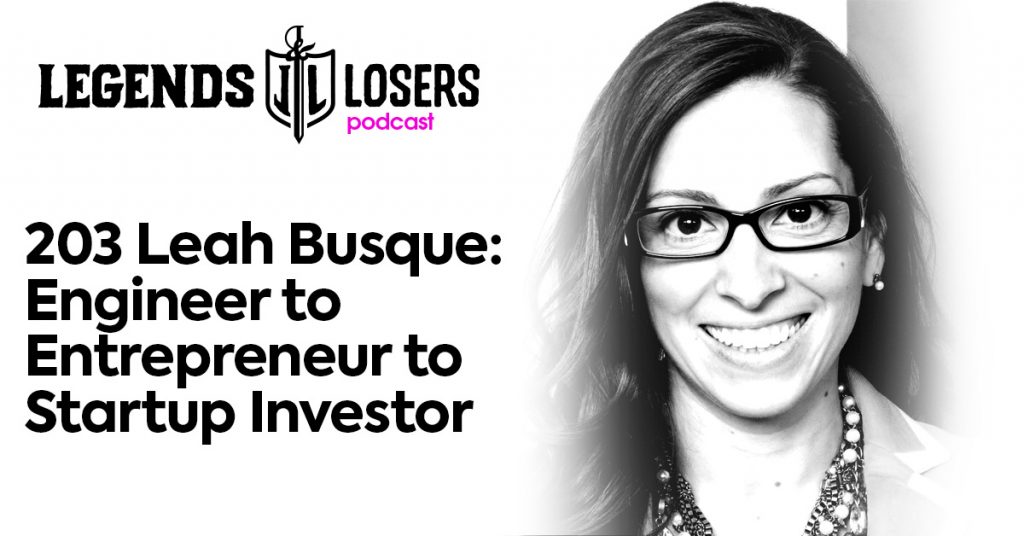 Podcast: Play in new window | Download (Duration: 1:11:41 — 65.7MB) | Embed
Why is the "gig economy" more than what its moniker entails? What kind of thoughts does a young woman looking for her first job out of college have? On today's episode, Leah Busque, founder of TaskRabbit and venture capitalist at Fuel Capital, shares her journey.
"Flexibility in the future work is one big pillar, one big category… Over the course of the last decade, we've just seen that pillar, that value explode across all these different companies and all these new ways of working." – Leah Busque
Three Things We Learned
Flexibility in new ways of working
Leah founded TaskRabbit in 2008 because of the financial crisis that hit the US in September that year. With the catalyst that began the shift and change around how people perceived the future of work, she thought it was an incredible time to start a company based around new ways of working. With the instability of the financial markets also came the emergence of flexible ways of working which more and more people loved and appreciated as the years went by.
Trade-offs of choosing flexibility
The "gig economy" is a term that usually would feel demeaning for freelancers who choose to manage their own schedule and choose to work with people they want. But even the traditional benefits that come with secure jobs will have to marry this flexibility-driven economy in the future. All it's going to take is the consistent push of companies and workers for this to happen.
Long-term jobs are now growing less possible and desirable
The workforce is changing and companies are undergoing the same changes to meet the rapidly evolving demands and expectations of the next generation of workers. The past generations would commit to jobs for decades and then retire. But at present time, companies will be hard pressed to find a 22-year-old with a set goal of staying with them forever.
Leah herself had her parents as her models when she was still starting out as part of the workforce. With IBM being one of the most nurturing companies for female employees, she had in her head to climb up the ladder and build her dream career within it. But long story short, that didn't stay true.
Bio / Story:
Leah Busque is an engineer turned entrepreneur turned venture capitalist at Fuel Capital. She founded TaskRabbit in 2008, which was then later acquired by IKEA in 2017.
Links:
https://www.linkedin.com/in/labusque/
https://en.wikipedia.org/wiki/Leah_Busque
https://twitter.com/labunleashed
https://techcrunch.com/2017/09/28/ikea-buys-taskrabbit/
We hope you enjoyed Leah Busque on this episode of Legends and Losers! Christopher loves hearing from his listeners. Feel free to email him, connect on Facebook, Twitter, Instagram and subscribe on iTunes!