011 The Perception of Your Product is Your Product
Monday 25th September 2023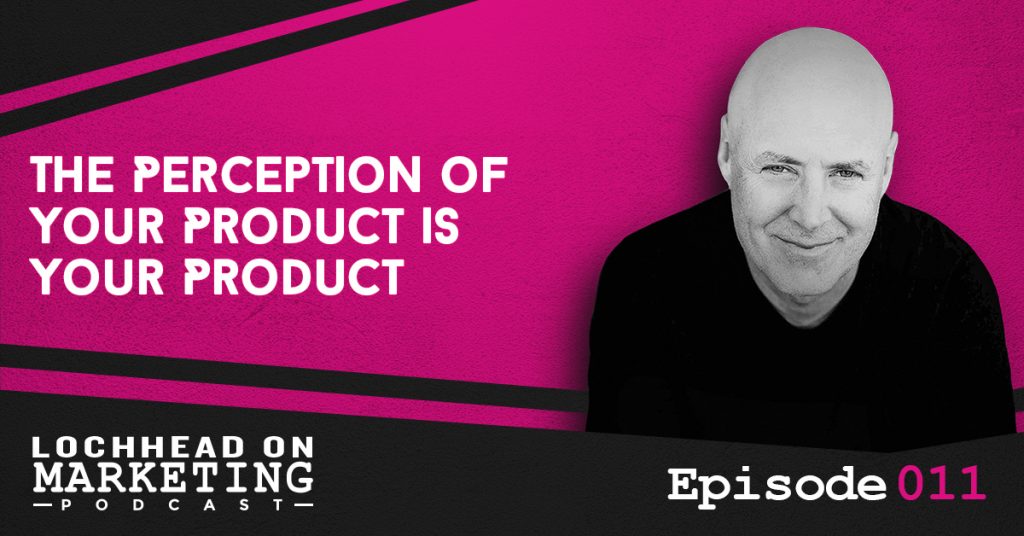 Podcast (lochheadonmarketing): Play in new window | Download (Duration: 9:13 — 8.5MB) | Embed
Subscribe: Apple Podcasts | Google Podcasts | Spotify | Stitcher | RSS | More
In this episode. Christopher Lochhead talks about what your real product or real service is. He discusses why product development and marketing should team because the perception of your product is your product.
Marketing Defined
One CEO, who is also a good friend of Christopher, once stated that "Marketing is what you do when you have a shitty product." He was telling Christopher about their competitor who had a significantly inferior product but is, at that time, out-marketing them. Additionally, quite a lot of people in Silicon Valley also think this way.
Wikipedia defines marketing and product as such: "In marketing, a product is an object or system made available for consumer use; it is everything that can be offered to a market to satisfy the desire or need of a customer."
"I actually don't want to disagree with Wikipedia, but I do want to propose a different perspective. Your real product, your real service, is people's perception of your product and service." – Christopher Lochhead
The People's Perception of Your Products
Christopher asserts that your product and service is not your product, but what people say it is, think it is and feel about it. He thinks that what other people say about the product or the service, is the truth, regardless if we think of it as true or not.
He cites examples such as Harley Davidson and Jack Daniels. These brands may not be the most efficient in performance or the most premium whiskey available, but they have made a mark in the minds and the hearts of consumers. In fact, they are considered category kings.
However, Christopher also cited instances when people's perceptions of product change, such as that of Facebook and Boeing 737 MAX. They can fix their products but the perceptions will take forever to change.
The "Perception Manufacturing Business"
Christopher believes that we are in the "perception manufacturing business." Further, he mentions that not only does the perception of the product more important than the product itself, but it is also actually what the developer is building when he builds and market the products.
"You don't make products, you make perceptions about products. That is why legendary marketing is equally important to building legendary products." – Christopher Lochhead
In conclusion, Christopher says that product engineering, product development, and marketing need to come together. They must realize that they are in the "perception manufacturing business."
"It is ludicrous to say marketing is what you do when you have a shitty product. Marketing is what you do when you have a legendary product and you want people to perceive it as such." – Christopher Lochhead
To hear more about the Perception of Your Product is Your Product and more relevant information from Christopher Lochhead, download and listen to the episode.
Bio:
Christopher advised over 50 venture-backed startups. He is a venture capital limited partner and a former three-time Silicon Valley public company CMO, entrepreneur. In addition, he co-authored two bestsellers: Niche Down and Play Bigger.
After he flunked school, with few other options, Christopher started his first company at the age of 18.
He was a chief marketing officer of software juggernaut Mercury Interactive. Hewlett-Packard, in 2006, acquired that company for $4.5 billion.
Further, he also co-founded the marketing consulting firm LOCHHEAD. Christopher was the founder/CMO of Internet consulting firm Scient. He also served as head of marketing at the CRM software firm Vantive.
Christopher loves his family and friends. He thinks the Ramones are legendary and loves riding the mountains and waves of Northern California.
We hope you enjoyed this episode of Lochhead on Marketing™! Christopher loves hearing from his listeners. Feel free to email him, connect on Facebook, Twitter, Instagram and subscribe on iTunes!