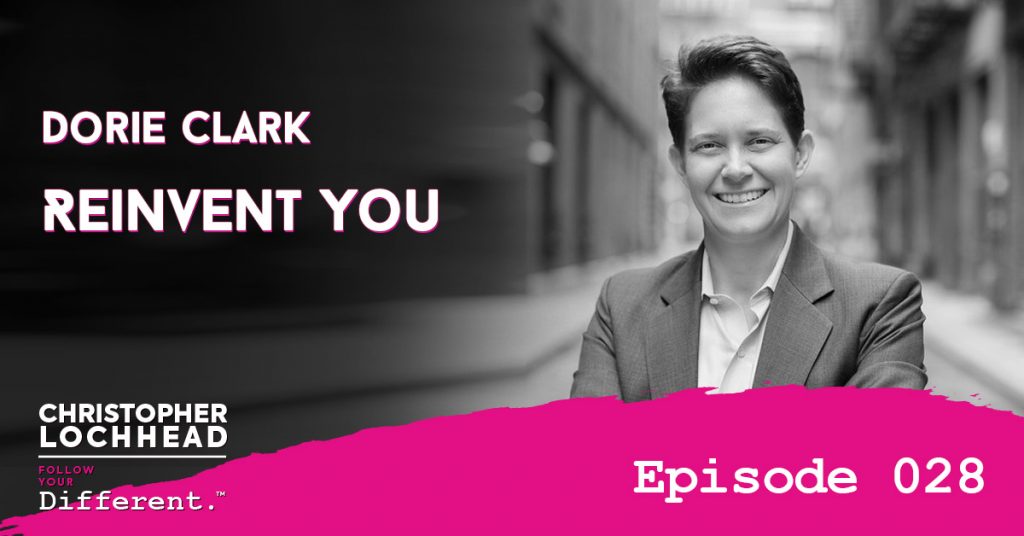 Podcast: Play in new window | Download (Duration: 1:06:41 — 61.2MB) | Embed
Subscribe: Apple Podcasts | Android | Google Podcasts | Stitcher | TuneIn | Spotify | RSS | More
What exactly does reinventing yourself entail? Expert Dorie Clark joins us today for a conversation about designing one's new identity, why social proof matters, and a lot more.
Winning Over the Team
To reinvent oneself means giving in to the want to go toward a certain direction. Once you figure this out, you also need to realize that a lot of the process is about winning over the internal team. Who you surround yourself with as you begin reinventing yourself matters a lot.
"Ironically in the reinvention journey, the people closest to you are gonna be the least supportive initially." – Dorie Clark
People you've built relationships with are more tied to who you've been than you are. They come from a good place, not to mention that they have the most at stake in this reinvention. You need to develop a strategy to help them understand your intentions and see your determination.
The Power of Dormant Ties
Since reinvention involves established relationships with people, you must also grasp the concept of ties. These include strong, weak, and dormant ties. Dormant ties come from strong bonds shared with people who have gone off in directions completely separate to yours.
Dormant ties can be particularly powerful when rekindled, especially with the positive connection and thoughts that come with them. That you have some form of contribution to each other's success makes it a lot easier when you reunite. With ties like so, you will find people to root for you in your process of reinvention.
Creation of Content
The other key component is proof that you can muster to support your new identity. People are skeptical, and you have to hammer it home that you are serious about them. This is where content creation around your new subject area comes into play.
"It's a way of simultaneously demonstrating your expertise. It enables you to have a networking vehicle. It allows you to create these sustained reminders." – Dorie Clark
To hear more about Dorie's expert advice on reinvention, download and listen to the episode.
Bio:
Dorie Clark is "an expert at self-reinvention and helping others make changes in their lives," says The New York Times. She's an adjunct professor at Duke University and a bestselling author.
Her book, Stand Out, was named the #1 Leadership Book of 2015 by Inc. Magazine. She's also a regular contributor to HBR.
Links:
We hope you enjoyed Dorie Clark on this episode of Follow Your Different™! Christopher loves hearing from his listeners. Feel free to email him, connect on Facebook, Twitter, Instagram and subscribe on iTunes!