079 How To Be A Legendary CMO w/ Dave Gerhardt
Wednesday 20th September 2023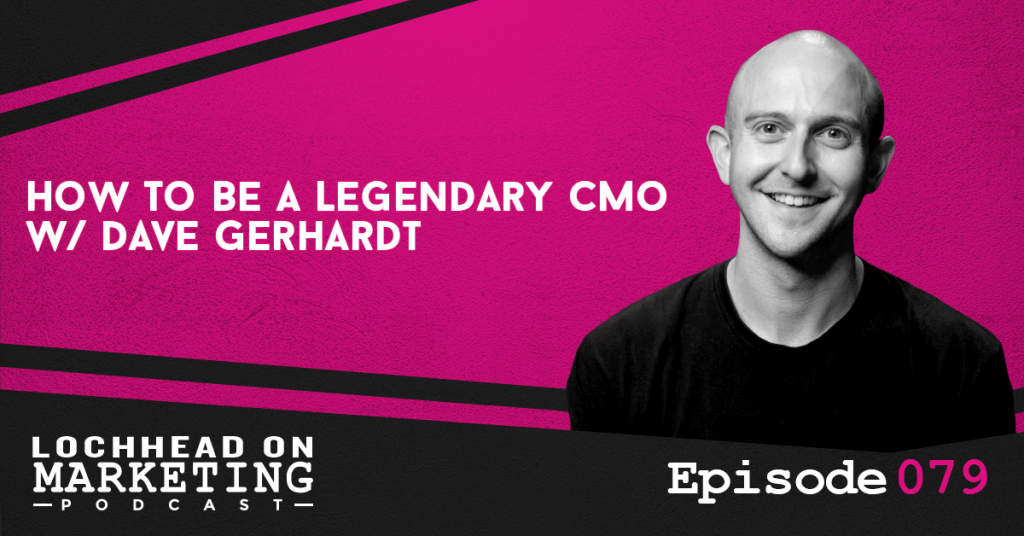 Podcast (lochheadonmarketing): Play in new window | Download (Duration: 1:12:13 — 49.6MB) | Embed
Subscribe: Apple Podcasts | Google Podcasts | Spotify | Stitcher | RSS | More
In this episode, one of the most high profile CMOs in the tech world, Dave Gearhart, aka DG, CMO of Privy is here. We have a fantastic conversation from marketing, planning to category, design, and more.
Christopher recently guested on his podcast, which is called B2B Marketing Leaders. In a lot of ways, this conversation is a continuation of that conversation. It's one younger CMO with one older CMO, we'll let you decide who's who. He's also got an awesome new marketing group on Facebook called Digi MG.
To know more about how to be a legendary CMO, download and listen to this episode.
Bio:
Dave Gerhardt is a B2B marketing leader & widely regarded as one of today's leading brand builders.
Prior to Privy Dave was VP of Marketing at Drift where he helped the company grow into one of the fastest growing B2B SaaS businesses of all-time.
His work has been featured in Forbes, Fortune, Inc., Entrepreneur, TechCrunch, and Harvard Business Review, and he's the co-author of the definitive book on Conversational Marketing, which was a #1 new release on Amazon in Marketing & Sales and a top 20 business book in the U.S. He lives in Boston with his wife and two kids.
Links: 
Linkedin: Dave Gerhardt 
Twitter: @davegerhardt
The B2B Marketing Leaders Podcast
Patreon: @davegerhardt 
Privy: Dave Gerhardt 
We hope you enjoyed this episode of Lochhead on Marketing™! Christopher loves hearing from his listeners. Feel free to email him, connect on Facebook, Twitter,Instagram and subscribe on iTunes! You may also subscribe to his newsletter,The Difference, for some amazing content.