005 Mystery Shopping
Monday 25th September 2023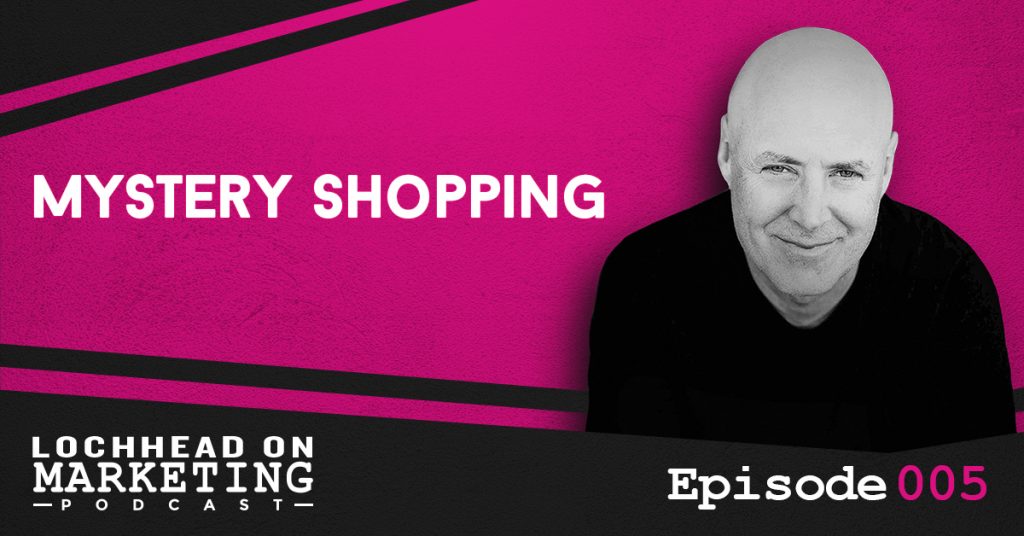 Podcast (lochheadonmarketing): Play in new window | Download (Duration: 7:58 — 7.3MB) | Embed
Subscribe: Apple Podcasts | Google Podcasts | Spotify | Stitcher | RSS | More
Retailers or B2C market often uses the term mystery shopping. It is a concept to understand the customer's journey in your services. For the fifth episode, Lochhead tackles the importance of mystery shopping for your company.
Embracing Mystery Shopping
Retailers employ the concept of mystery shopping⁠—where they pay someone to visit their store and document their experience. This is also applicable to online retailers as they commission mystery shoppers to test their website. It is important for marketers to look into the "funnel" and the "journey" because the key trick is simplifying the process.
"I think it's really critical whether you are in B2B or B2C, that we embrace the idea of Mystery Shopping." – Christopher Lochhead
Third-party participation is not always required for mystery shopping. Any individual can check their own websites and see how easy it is to navigate on it. Marketers should consider this in improving the overall buying experience.
How hard is it to buy from myself?
Lochhead discusses the importance of mystery shopping⁠—whether its for B2B, B2C, digital or physical. These companies should be able to identify how easy or hard it is to do business with their company.
Further, Lochhead advises even the CEO or business owners themselves, to regularly mystery-shop. In doing so, they will be able able to experience first hand what their customers. This is a good ground to see what needs improvements as well.
"Mystery Shopping always uncovers one or two, often small changes we could make to incrementally increase our sales." – Christopher Lochhead
To hear more about Mystery Shopping and more relevant information from Christopher Lochhead, download and listen to the episode.
Bio:
Christopher Lochhead is a Top 25 podcaster and #1 Amazon bestselling co-author of books: Niche Down and Play Bigger.
He has been an advisor to over 50 venture-backed startups; a former three-time Silicon Valley public company CMO and an entrepreneur.
Furthermore, he has been called "one of the best minds in marketing" by The Marketing Journal, a "Human Exclamation Point" by Fast Company, a "quasar" by NBA legend Bill Walton and "off-putting to some" by The Economist.
In addition, he served as a chief marketing officer of software juggernaut Mercury Interactive ⁠— which was acquired by Hewlett-Packard in 2006 for $4.5 billion.
He also co-founded the marketing consulting firm LOCHHEAD; was the founding CMO of Internet consulting firm Scient, and served as head of marketing at the CRM software firm Vantive.
Link:
We hope you enjoyed this episode of Lochhead on Marketing™! Christopher loves hearing from his listeners. Feel free to email him, connect on Facebook, Twitter, Instagram and subscribe on iTunes!