069 How To Write A Book
Monday 20th November 2023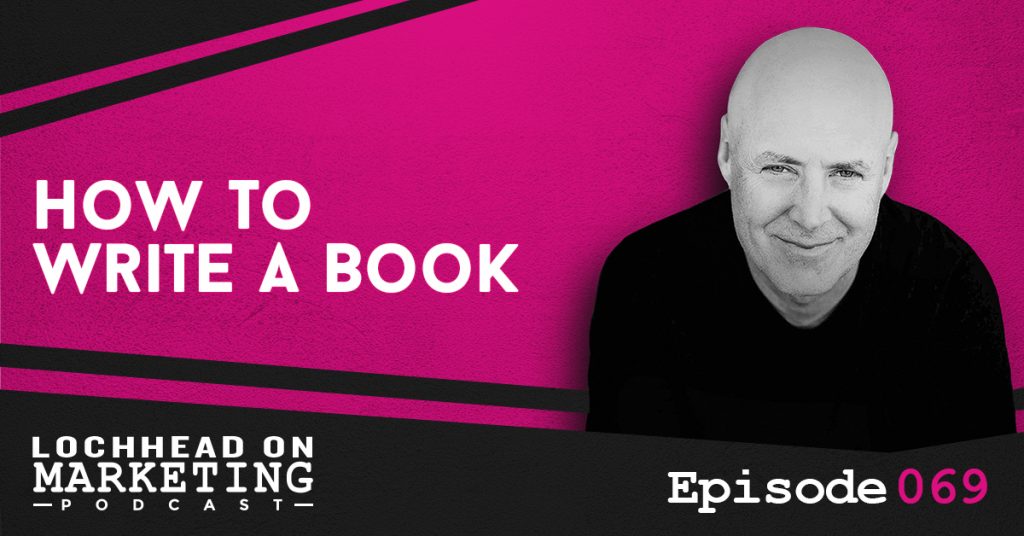 Podcast (lochheadonmarketing): Play in new window | Download (Duration: 27:04 — 18.6MB) | Embed
Subscribe: Apple Podcasts | Google Podcasts | Spotify | RSS | More
In this episode, Christopher answers an email question from an entrepreneur who wants to become an author. We dive deep into the process of becoming an author, from pitching to publishers or agents, to actual writing, to marketing and promoting. He also talks about the pros and cons of self-publishing versus or seeking the help of top-tier publishers.
The Process of Becoming An Author
Christopher shares the question he recently received: "Did you write a book proposal before getting started on the writing? Or did you write the book first? What were your first steps in acquiring representation, slash a publishing contract?"
"It's important to note for Play Bigger, we used an agent and a traditional publisher. For Niche Down, we actually went the self-publishing route." – Christopher Lochhead
Christopher gives an in-depth explanation of his process for both books in this episode.
Traditional Publishing vs. Self-Publishing
Christopher also touched on the pros and cons of traditional publishing and self-publishing, He shares that publishers handle the publication and distribution of the book, but does not touch on marketing. The author has to promote to boost book sales.
"The other thing about self-publishing, you have a lot more control than you do. When a publisher has your book, you decide what the books gonna look like, the cover art, all that stuff, you decide what kind of paper is going to be used. And of course, the obvious one is you have all of the economics." – Christopher Lochhead
Get The Ball Rolling: Drafting Content
Answering another set of questions about content creation, Christopher shares their actual process for Play Bigger. Since the book has four authors, they decided who will have the last say in terms of content. They started with writing outlines from their brainstorming/jam sessions and Kevin Maney writes the draft and the rest gives their feedback.
"What we decided to do was get together in person, which we did at my house for a few days. We had a ton of fun. we brainstormed, we talked, we shared stories and all this. Kevin is the professional author captured all of that." – Christopher Lochhead
To know more about how to write a book, download and listen to this episode.
Bio:
Christopher Lochhead is a #1 Apple podcaster and #1 Amazon bestselling co-author of books: Niche Down and Play Bigger.
He has been an advisor to over 50 venture-backed startups; a former three-time Silicon Valley public company CMO and an entrepreneur.
Furthermore, he has been called "one of the best minds in marketing" by The Marketing Journal, a "Human Exclamation Point" by Fast Company, a "quasar" by NBA legend Bill Walton and "off-putting to some" by The Economist.
In addition, he served as a chief marketing officer of software juggernaut Mercury Interactive. Hewlett-Packard acquired the company in 2006, for $4.5 billion.
He also co-founded the marketing consulting firm LOCHHEAD; was the founding CMO of Internet consulting firm Scient, and served as head of marketing at the CRM software firm Vantive.
We hope you enjoyed this episode of Lochhead on Marketing™! Christopher loves hearing from his listeners. Feel free to email him, connect on Facebook, Twitter, Instagram, and subscribe on iTunes! You may also subscribe to his newsletter, The Difference, for some amazing content.