Posts Tagged 'Podcasting'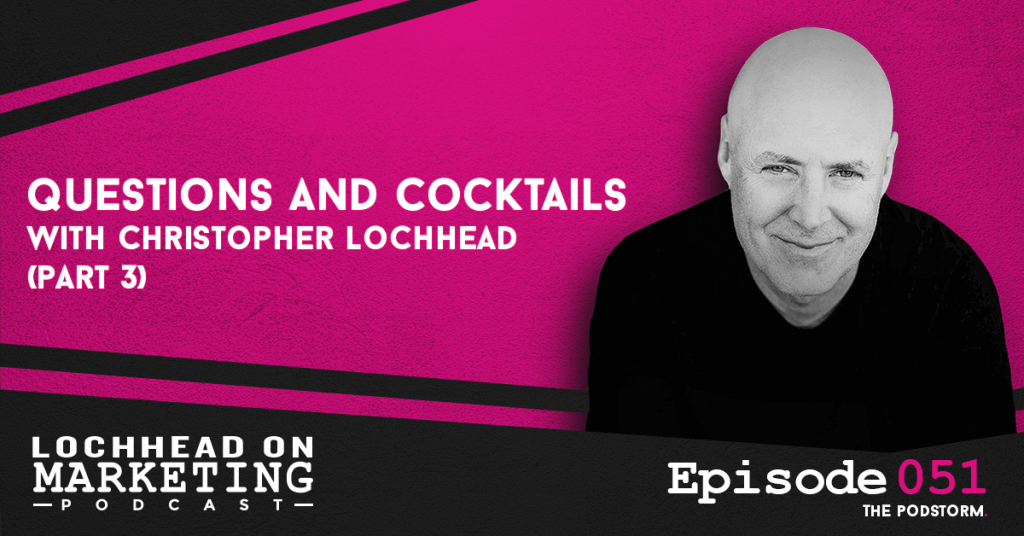 Podcast (lochheadonmarketing): Play in new window | Download (Duration: 22:59 — 15.8MB) | Embed
Subscribe: Apple Podcasts | Google Podcasts | Spotify | Stitcher | RSS | More
During the PodStorm, we're doing a live Facebook Question and Answer session, every Friday, 11:30 a.m. PST. We did our first and second one last week. We're going to share with you our third one in this episode. Today, podcast living legend Jason DeFillippo of Grumpy Old Geeks joins us to answer some questions about podcasting, creativity and a whole lot more!
Podcasting at home
Christopher, together with Jason, answers a question posted in Follow Your Different Facebook Group asking if "this is the right time to go podcasting." Both went into an interesting discussion about content creators levelling up the playing field and why there is no other time than now to start your own podcast.
Internet-produced podcasts sound way better now than studio-produced because of readily available internet solutions and movie-grade software, such as Squadcast.fm.
"We've got a little more experienced than they do. I mean, they're used to their million-dollar studios, we're used to a laptop and some software and flying by the seat of our pants. We got to make it sound good. Once you take away their studio, they just don't know what to do." – Jason DeFillippo
Should we start a podcast now?
Jason shares the only reason not to start a podcast is because microphones are unavailable. There is no barrier to entry and he believes everybody is welcome to start one to get the industry booming.
"The more people that are podcasting, you know, a rising tide lifts all boats, because you're going to know people that have never listened to a podcast before which means that you are going to be out there beating the drum, teaching people how to listen." – Jason DeFillippo
Creativity: Nature vs. Nurture
Christopher answers the question about how to be creative under pressure. He had an interesting exchange of conversation with Jason since Jason believes creativity can be taught and there is a formula to follow while Christopher believes it is innate to someone.
"At least in my experience, particularly with marketing and category design, often the first idea is directly right and then you have to, sort of, water it." – Christopher Lochhead
To hear more about the Facebook Live Q&A with Christopher Lochhead, with Jason DeFillippo, download and listen to this episode.
Bio:
Christopher Lochhead is a #1 Apple podcaster and #1 Amazon bestselling co-author of books: Niche Down and Play Bigger.
He has been an advisor to over 50 venture-backed startups; a former three-time Silicon Valley public company CMO and an entrepreneur.
Furthermore, he has been called "one of the best minds in marketing" by The Marketing Journal, a "Human Exclamation Point" by Fast Company, a "quasar" by NBA legend Bill Walton and "off-putting to some" by The Economist.
In addition, he served as a chief marketing officer of software juggernaut Mercury Interactive. Hewlett-Packard acquired the company in 2006, for $4.5 billion.
He also co-founded the marketing consulting firm LOCHHEAD; was the founding CMO of Internet consulting firm Scient, and served as head of marketing at the CRM software firm Vantive.
We hope you enjoyed this episode of Lochhead on Marketing™! Christopher loves hearing from his listeners. Feel free to email him, connect on Facebook, Twitter, Instagram, and subscribe on iTunes! You may also subscribe to his newsletter, The Difference, for some amazing content.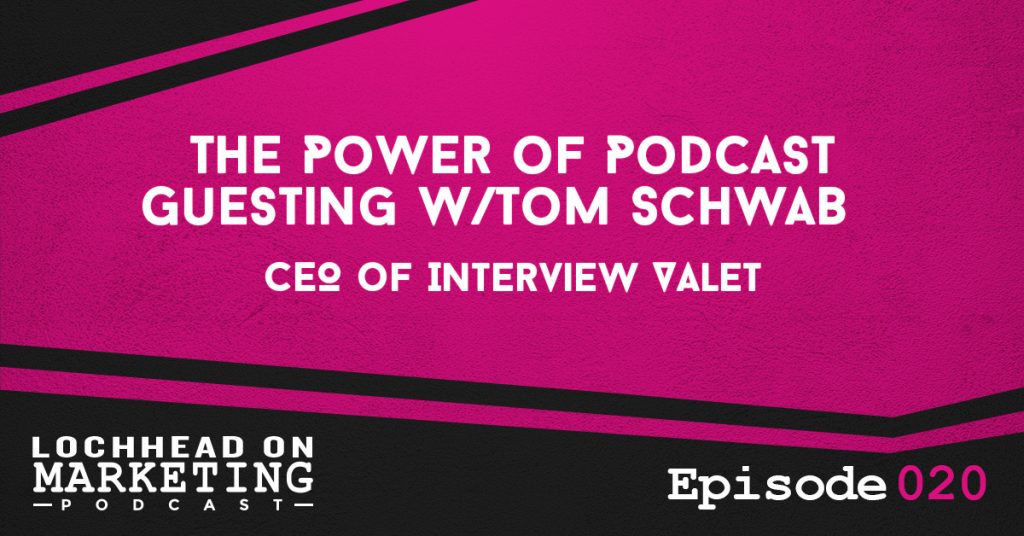 Podcast (lochheadonmarketing): Play in new window | Download (Duration: 46:36 — 42.8MB) | Embed
Subscribe: Apple Podcasts | Google Podcasts | Spotify | Stitcher | RSS | More
From time to time, we will bring on guests to go deep on a topic in a particular field. Today's guest is Tom Schwab, founder of Interview Valet. As we celebrate International Podcast Day, we will discuss the power of podcast guesting and why it is a strategic component of legendary marketing today.
Connecting with People
Tom stresses the importance of podcast guesting, especially for business executives, authors, and entrepreneurs. He believes exposure brings opportunity and podcast guesting is one of the most intimate and targeted ways for customers to know somebody.
"I love podcasts because its a way to really connect with people. You're not yelling, you're talking with them. They're choosing to listen to you." – Tom Schwab
Mainstream Media vs. Podcasting
Tom discusses how powerful podcasting. He says it should be a major part of one's content strategy. In mainstream media, aside from the cost to advertise (television, print, and radio), one acquires a limited time and limited space, unlike in podcast guesting, where it reaches hundreds of thousands, overtime.
"You're tapping into an audience, getting that like and trust, getting introduced by someone, they already know. The other thing too is, if you do a live speech, it's really hard to repurpose that content. If you do a podcast interview, you can do the transcript to make blogs." – Tom Schwab
Christopher agrees with Tom, as he speaks based on experience. He mentions how he appears on different mainstream media and only get to share a portion of his thoughts for a few seconds.
"Podcast interview is an easy and scalable way to really go deeper. People will understand you and what really drove you, why you got into the business. People should know they could like and trust you. That's really hard to do in a 30 sec clip or a little Facebook ad." – Tom Schwab
The Golden Age of Podcasting
Tom cites Harvard University and the conference that they organized last year on podcasting. They call this time as the Golden Age of Podcasting and there is never the best time to explore podcast advertising other than at the present time.
Christopher also shares that there is a lot of whitespace opportunity in podcasting. He believes that there is a high value for sponsors because podcasts provide a high level of intimacy in terms of getting to know the guests through a conversation.
"I think today, brands want to know the heart behind it. Those people that can get out there early and explain that, not in an ad but in an actual conversation. To me, that's where you can really build up a lifetime value of a customer." – Tom Schwab
To hear more about the power of podcast guesting and more relevant information from Tom Schwab, download and listen to the episode.
Bio:
Tom Schwab knows how to build an online business.
He's done it successfully several times and now helps others find online success with podcast interview marketing.
Marketing at its heart is starting a conversation with someone who could be an ideal customer.
Tom helps thought leaders (coaches, authors, speakers, consultants, emerging brands) get featured on leading podcasts their ideal prospects are already listening to. The Interview Valet system then helps them to turn listeners into customers.
The author of Podcast Guest Profits: Grow Your Business with a Targeted Interview Strategy, Tom is also Founder/CEO of Interview Valet, the category king of Podcast Interview Marketing.
Links:
We hope you enjoyed this episode of Lochhead on Marketing™! Christopher loves hearing from his listeners. Feel free to email him, connect on Facebook, Twitter, Instagram and subscribe on iTunes! You may also subscribe to his newsletter, The Difference, for some amazing content.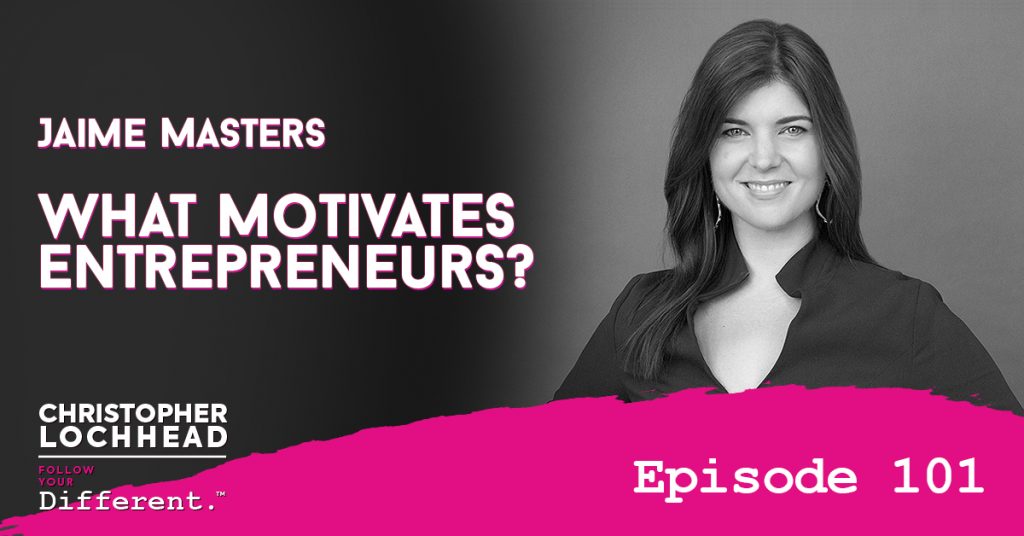 Podcast: Play in new window | Download (Duration: 1:28:48 — 81.5MB) | Embed
Subscribe: Apple Podcasts | Google Podcasts | Spotify | Pandora | Stitcher | RSS | More
Our guest today, Jaime Masters is an entrepreneurial coach and podcasting pioneer. She hosts "Eventual Millionaire" and she shares with us today some fun, practical and insightful learnings on what it takes to become a legendary entrepreneur.
She is an engaging business thinker who has her own quirks (love for costumes) and an amazing mother of two kids who are budding entrepreneurs.
From Tardy to Masters
Jaime Masters hosts the podcast Eventual Millionaire, where Christopher was once invited to promote his first book Play Bigger. She has interviewed close to 500 millionaires and she shares them through her book of the same title, Eventual Millionaire.
Jaime shares with us some funny and serious experiences she had when she started using her maiden name again. The name "Jaime Masters" is now a brand and she admits that she has no further intention of changing her name again, even when she remarries.
"It was something like, looking out when I'm 60, which person do I want to be? Which brand do I want to be building on my life?" – Jaime Masters
Her Kids Attend Entrepreneur School
It was a fun and admirable part of this episode when Jamie shared that her kids, a 12 and 10-year old, go to Entrepreneur School. The school has no homework and grades. They also do not have teachers, instead, they have guides. The school maximizes gamification for their modules.
"They're learning 2x faster also, which is another thing the school wants. They learn life skills. My son video edited for my clients and is better than the editor that has been with me for 8 years." – Jaime Masters
Part of teaching life skills, they are set to become entrepreneurs early as they are encouraged to sell products and services during their summer vacation. Jamie's son went door-to-door with his pressure washer business and her daughter went to sell rosemary to neighbors.
"To me, the best thing about the school is, it's about grit and pushing you out of your comfort zone. Teaching that at such a young age, not teaching memorization." – Jaime Masters
Concerns and Motivations of Solopreneurs
Having interviewed around 500 millionaires, Jaime shares the inability to decide whether or not to hire a team is a common concern for them. Jaime further shares her process of assessing and diagnosing her clients' concerns because sometimes, it is not a "team-problem" but an "owner-problem."
Furthermore, she acknowledges the fact that most entrepreneurs want progress in their business. She reminded, however, her personal experiences of failing due to the wrong reasons.
"Knowing yourself really, really well is the best thing in entrepreneurship, even though it's shitty. There are millions of holes that open up but thankfully, the holes to fill it are not achievement and materialism, which you'll find out if you're long enough in the game." – Jaime Masters
To hear more about what motivates entrepreneurs and more relevant information about Jamie, download and listen to the episode. Why not try Wildz Casino free? It's simple to do: follow the link to the website and you can register instantly using the bonus code that they provide. This online casino is a breath of fresh air in the world of online gambling. It is refreshing to see such a clean-cut and innovative design on an online casino website. Wildz offers players the chance to win big, with top prizes of $50k waiting to be won over and over again.
Bio:
Jaime Masters is a podcasting pioneer, host of the popular "Eventual Millionaire", a Business Coach, Keynote Speaker, and Best Selling Author.
She's been featured on:
CNNMoney, Yahoo's homepage (6x), Business Insider, Inc, CNN Newsroom, Entrepreneur, Fox Business News, Success Magazine and Christopher Lochhead Follow Your Different.
Links:
We hope you enjoyed this episode of Follow Your Different™! Christopher loves hearing from his listeners. Feel free to email him, connect on Facebook, Twitter, Instagram and subscribe on iTunes!