071 How to design a company that people are lining up to work for
Wednesday 20th September 2023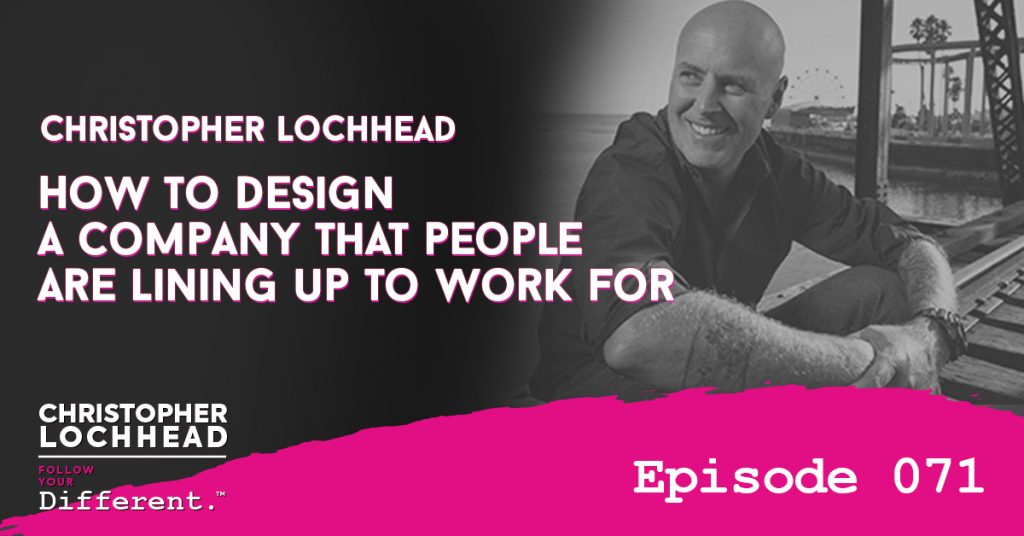 Podcast: Play in new window | Download (Duration: 14:17 — 13.1MB) | Embed
Subscribe: Apple Podcasts | Google Podcasts | Spotify | Pandora | Stitcher | RSS | More
Inspired by his conversation with Bob Evans at Cloud Wars Live, Christopher Lochhead talks about radical ideas involving employee happiness, growth, and satisfaction as key determinants in designing a company that people are lining up to work for.
Americans are Unhappy at Work
Christopher shares the alarming truth of today's workforce: Americans are unhappy with their jobs. In fact, in episode 056, guest Jim Harter discussed the rapid decline in the rate of productivity at work. Thirty-four percent (34%) of the 37.2 million American respondents surveyed said that they were not engaged.
"If most employees say they are not engaged, and most managers say they are not engaged, then there's something off with the typical work environment—what most people would call culture." – Christopher Lochhead
Algebra of Happiness
In episode 052, Professor Scott Galloway related how happiness can be plotted as a graph.
A person's happiness level starts relatively high until it slowly declines in a phase called "shit gets real stage." Contributors to these low levels may include raising children, financial instability and crazy work life. After the dip, it goes up over time as a person reaches age 45 to 55.
Amazing Culture at CutCo
Listeners might remember from episode 044, Dan Casetta and his amazing culture at Cutco. Inexperienced high school graduates and working students make up his workforce. The company runs by its mantra, "changing lives while selling knives" and it has been successful with its recruitment, training, and inculturation.
The Takeaway
How do these ideas intersect? The vast majority of people felt disengaged at work. However, this is not the case at Cutco. Christopher acknowledges the industries today have a cultural, engagement problem.
"If part of creating jobs is creating an environment for them to become fully self-actualized, then most companies are dramatically failing." – Christopher Lochhead
If companies would only infuse into their culture the mentality of personality development⁠—where they teach employees life skills, career skills, sales skills, and relationship skills⁠—then people would definitely be lining up to work for them.
Christopher poses two points to ponder. First, could we change the level of engagement? Second, can we actually, meaningfully increase the amount of happiness the people have during the core part of their career?
To hear more about Christopher's take on designing a company that people are lining up to work for, download and listen to the episode. Got a question for Christopher? Email him at blackhole@lochhead.com.
Link:
Book-It's The Manager by Jim Harter
Professor Scott Galloway – Episode 052
We hope you enjoyed this episode of Follow Your Different™! Christopher loves hearing from his listeners. Feel free to email him, connect on Facebook, Twitter, Instagram and subscribe on iTunes!