Posts Tagged 'Questions and Cocktails'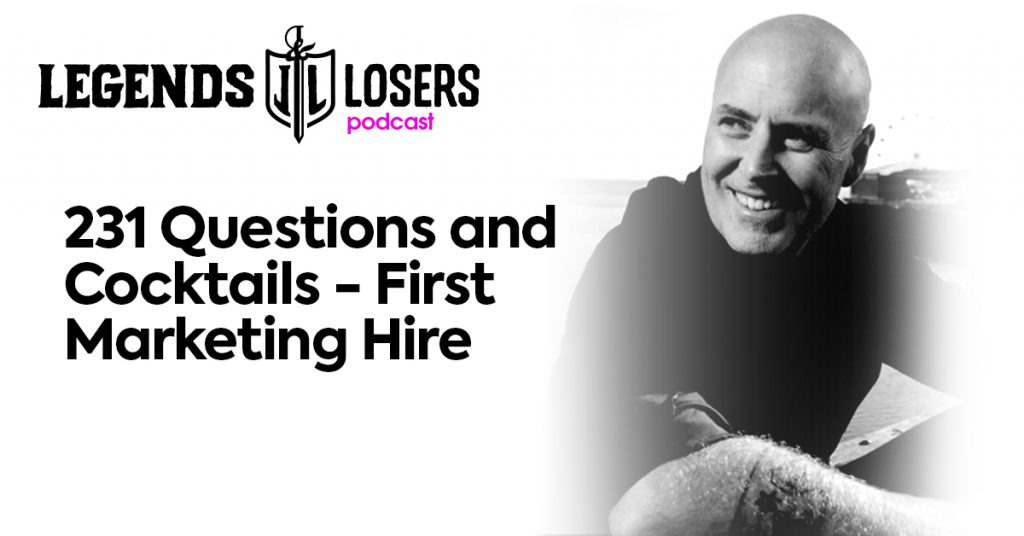 Podcast: Play in new window | Download (Duration: 5:20 — 4.9MB) | Embed
On another episode of Questions and Cocktails, Christopher Lochhead responds to a question by an aspiring category king. What does a good first marketing hire look like? Do you choose potential over experience?
"I think legendary CEOs are evangelists and they don't outsource the strategic part of marketing." – Christopher Lochhead
Working on Lightning Strikes
Josh Goodman is grinding to build his nine-person company to a new height. They have doubled in revenue for the last three years in a row. However, their marketing department has little to nothing besides SEO and social targeting advertising.
He has advertised for a Marketing Manager on LinkedIn and has gotten a lot of responses. With his venture for a first marketing hire, he wants to hear thoughts on whether to hire a 25-year-old or someone who's hardcore in the trenches of marketing.
Hiring Right for a Small Business
It can often be tempting to hire a youngster with tons of potential and still has a lot of room for growth. The company can sell them on what they do in the business in order to help the new hire crush it in the role they will take.
On the other hand, there is the option to hire someone that has had their experience with email campaigns and content marketing. These people are all about creating a brand and helping manage and build assets.
Outsourcing the Strategy
For a small entrepreneurial company, the CEO also needs to take up the role of the CMO. A C-level executive sounds like a good idea, but it is far more beneficial for a CEO to act as the category designer and evangelist of a brand, especially at an early stage of the game.
Even when a company has gotten bigger, the E in CEO should still stand for "evangelist". Prominent examples include Steve Jobs of Apple and Larry Ellison of Oracle.
To hear more from Christopher, download and listen to the episode!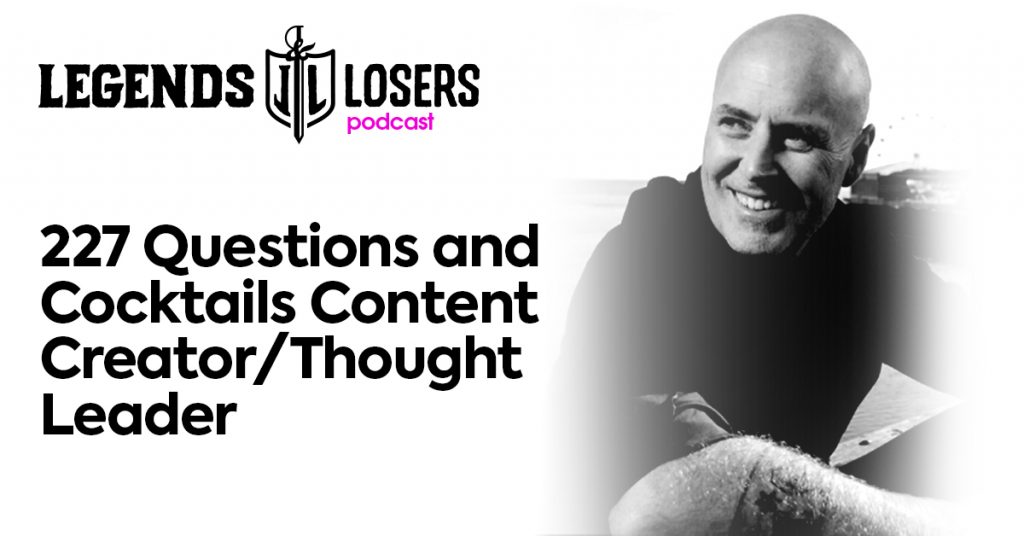 Podcast: Play in new window | Download (Duration: 13:34 — 12.5MB) | Embed
Subscribe: Apple Podcasts | Android | Google Podcasts | Stitcher | TuneIn | Spotify | RSS | More
On this episode of Questions and Cocktails, Christopher Lochhead answers another question from one of his listeners. How does one go about becoming a great content creator and thought leader?
"A lot of the most interesting people have a unique and differentiated point of view and they kind of come from that point of view on a regular basis." – Christopher Lochhead

Think About the How
Before you start creating your content, you might want to think about how you would want to do it. Distribution and form matter a lot, whether you choose to do a blog, book, or podcast. You might also want to become a Twitter thought leader.
Ever since he started his own podcast, Christopher has learned that he can also turn a great episode into a blog. Niche Down, in fact, made use of a lot of examples that originated from great podcast conversations. There are so many ways to express great content, primary or secondary.
What is Different About You?
The world doesn't need anymore bull. No one needs a blog post from you about following your passion or any other topic that has been done so many times already.
When starting out as a content creator and thought leader, the first thing that you must think about is what's different about you. Once identified, you must lean on that different.
Develop Your POV
What problem do you solve and why does that problem matter? In solving this problem, you must also have a point of view that is interesting, provocative and differentiated. While he puts out a lot of things, Christopher's content has recurring themes, and this is because he has a point of view centered around entrepreneurship, category design and life design.
Make no mistake. As a content creator and thought leader, you can go from one topic to another. But having that perspective that you work with regularly will help you stay grounded and be truly different.
To hear more advice from Christopher, download and listen to the episode!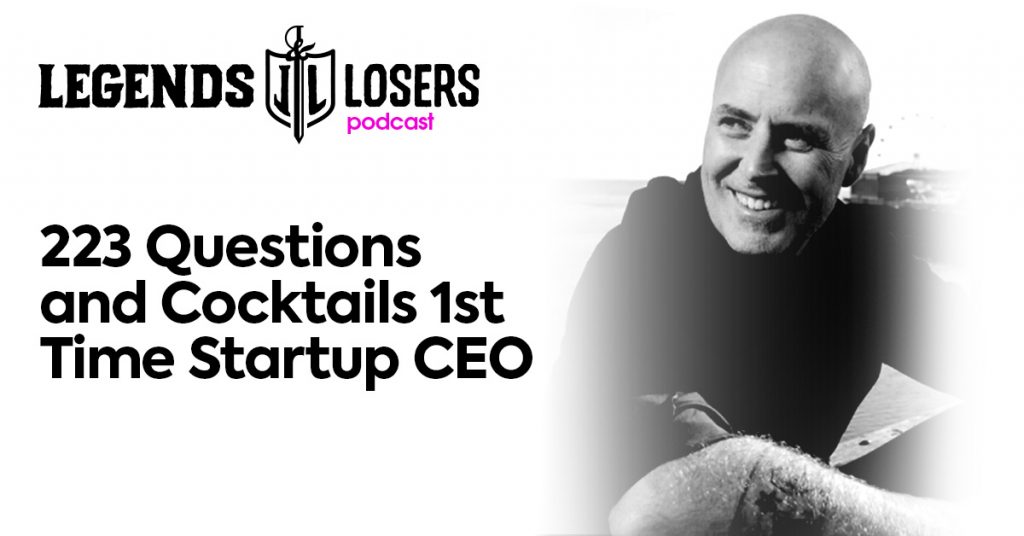 Podcast: Play in new window | Download (Duration: 9:22 — 10.8MB) | Embed
On this episode of Questions and Cocktails, Christopher Lochhead responds to another question emailed by one his listeners. A 1st time startup CEO for a new venture-backed company seeks advice on how to become a legendary leader.
"Legendary people build legendary companies. It's that simple." – Christopher Lochhead 1st Startup Time CEO
Love the Problem, Not Just the Solution
Christopher breaks down his advice into seven points and the first of which is to love the problem. The most legendary of entrepreneurs make it a point to focus on either a problem that people don't know they have or re-imagining a problem the market knows it has, viewing the problem in a completely different way.
Prosecute the "Magic Triangle" as a 1st Time Startup CEO
Christopher and his co-authors addressed the concept in both Play Bigger and Niche Down. The "magic triangle" is the three things legendary executive teams and entrepreneurs get right. These three are product, company and category, and all are equally important.
As a CEO, you must be focused on all three while at the same time being an evangelist for the problem. The bigger the problem, the more urgent and more strategic you have to be since people will apply more money and time to solve that problem. And in turn, these problems create categories, the product and company intertwined.
Surround Yourself with Legendary People
For years, Christopher parroted the prevalent notion in Silicon Valley that you must always hire A players. But the truth is you will never have a company full of them. This means a CEO must figure out where to put the A players and B players to bring out their best.
A good B player is what you need for a lot of roles that must be fulfilled. But in key executive roles, whether in engineering, sales, or marketing and especially in the beginning, you need legendary people to fill in these roles. In this regard, think about who your board is and who your advisers.
To hear the other four points Christopher offers, download and listen to the episode!