021 Q&A with Lochhead
Tuesday 26th September 2023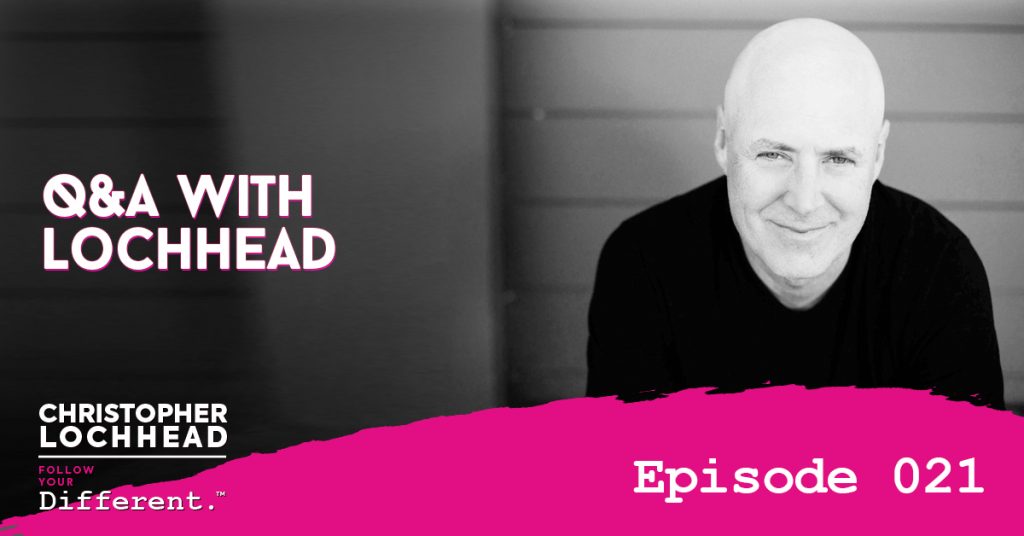 Podcast: Play in new window | Download (Duration: 8:41 — 8.1MB) | Embed
Subscribe: Apple Podcasts | Google Podcasts | Spotify | Pandora | Stitcher | RSS | More
How do you know when to quit? Is there still a place for creative minds in the marketing industry? On today's Q&A with Lochhead, Christopher answers these two questions sent by his listeners.
Category Leaders' Share
Should you quit a company that's starting to fail at the category king game? In writing Play Bigger, Christopher and his co-authors conducted a research project where they analyzed every venture-backed company found in Silicon Valley from 2000-2015. They tracked how these companies grew in value.
They looked into the data for an answer to an important question. What percentage of the market cap goes to the category leader? It turned out that the number was a whopping 76%.
Winner Takes All
In businesses today, there exists a winner takes all game. And you would want to be part of that company. It's a bitter pill to swallow.
We learn so much by winning. There is also the halo effect that comes from being part of a legendary team, and these halos last forever. Christopher would know.
"The minute that you think your company can't win the category king or queen game in your space, that's when you need to start looking." – Christopher Lochhead
When considering companies, you must also ask yourself these important questions: Can this company do product, company, and category design right? And can you make a contribution to that?
Creativity in Marketing
How about people who want to live off creative work in marketing? Is creativity still a fundamental asset in this landscape?
In business today, data and technicals are becoming increasingly important. Even so, creativity still comprises half the work in marketing, especially concerning new skills that companies require in new CMOs.
"Category design is now the number one skill that CEOs are looking for when they are recruiting new CMOs." – Christopher Lochhead
To hear more about the role of creativity in the marketing landscape, download the listen to the episode.
Links:
Harvard Business Review Article – How Unicorns Grow
We hope you enjoyed this Q&A with Lochhead episode of Follow Your Different™! Christopher loves hearing from his listeners. Feel free to email him, connect on Facebook, Twitter, Instagram and subscribe on iTunes!