088 The Impact Entrepreneur: Mike Flynn
Monday 25th September 2023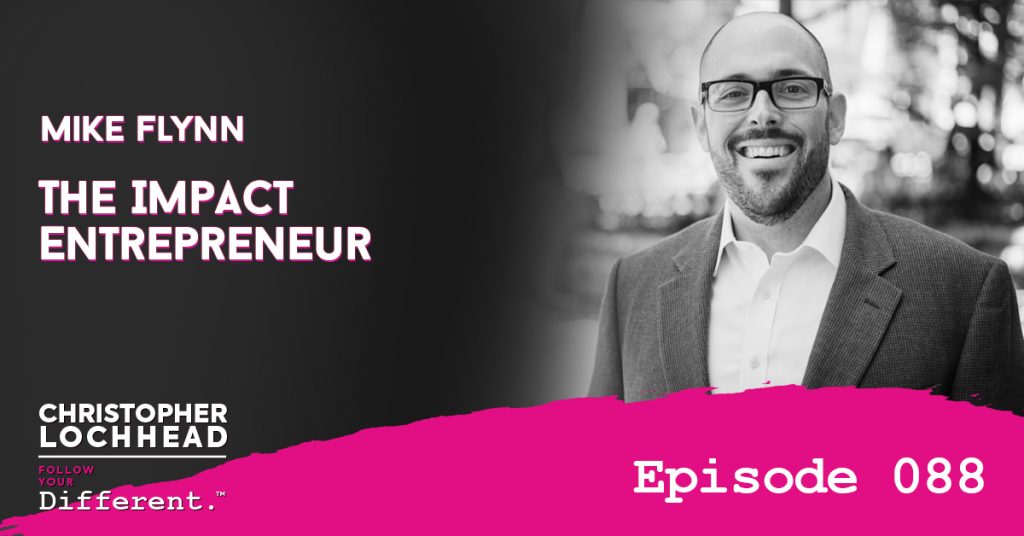 Podcast: Play in new window | Download (Duration: 1:04:14 — 73.7MB) | Embed
Subscribe: Apple Podcasts | Google Podcasts | Spotify | Pandora | Stitcher | RSS | More
Fellow entrepreneur and podcaster Mike Flynn joins us today for another great episode. He is a best-selling author and host of the podcast, The Impact Entrepreneur. Today, he talks about his heart-felt book "Master The Key," the inspiration behind it and his opinions on personal development, commitment and service and many more.
Facts About Employee Disengagement
Mike shares some important figures for employee disengagement at work. He says that "85% of the employees globally are disengaged at work." Further, 40% of these American employees said they have a side gig that is related to their passion.
"If someone is following their passion and they really dont know what they are passionate about, and they don't know what they are willing to suffer for, and they still haven't left their job that they are disengaged at, when that business fails and they fall back from that place where they were disengaged, what's gonna happen, Christopher?" – Mike Flynn
Personal Development in the Workplace
Christopher cited some of his observations about employee disengagement at work. He cites the visible impacts of this, such as the escalating depression rates and obesity problems.
Further, Christopher shared some important points from Episode 071: How to design a company that people are lining up to work for. He discussed the importance of the personal development of every employee. For him, happy individuals in the workplace result in positive company culture.
"Every company needs to be personal development company because every organization is made up of a bunch of individuals who are grappling with 4 fundamental questions: who am I, how do I show up in the world, what would I do when I get there, who do I do it with?" – Mike Flynn
The Podcast and the Book
Mike also talks about his podcast, "The Impact Entrepreneur." He shares that he has not earned any money from the podcast for three years. He started monetizing his talents through his book and through public appearances as a speaker. He shares that all his efforts are done out of love.
"I was at a point in life when I needed to reach out to people and learn how they managed the various impact moments: the victories, the failures, the brokenness of their life — and how they turned that into something that served the good." – Mike Flynn
Additionally, he shares the inspiration behind his fictional book, "Master The Key: A Story to Free Your Potential, Find Meaning and Live Life on Purpose."
To hear more about the impact entrepreneur himself, Mike Flynn, download and listen to the episode.
Bio:
Links:
We hope you enjoyed this episode of Follow Your Different™! Christopher loves hearing from his listeners. Feel free to email him, connect on Facebook, Twitter, Instagram and subscribe on iTunes!