063 Marketing Over Coffee Playbook w/ John Wall
Monday 25th September 2023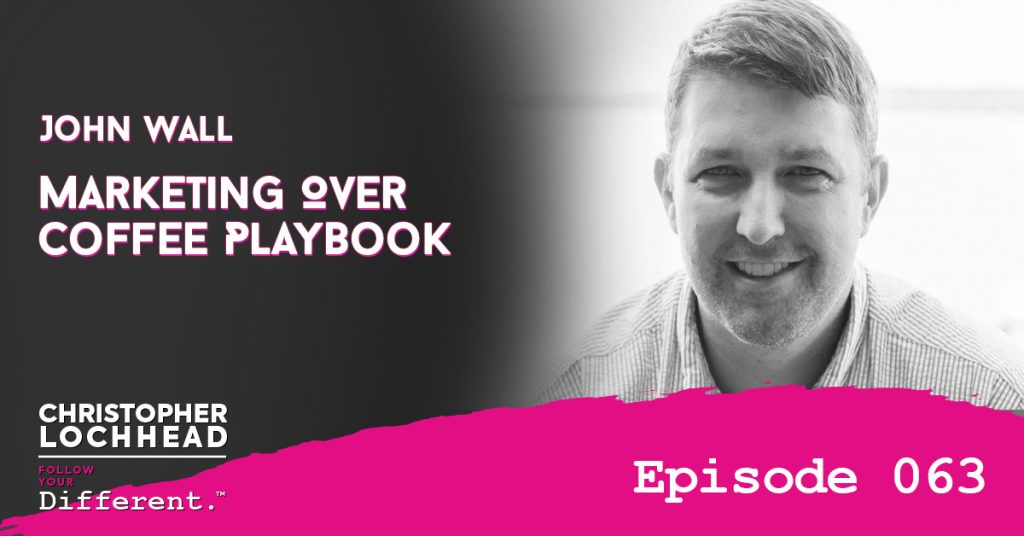 John Wall hosts the super popular Marketing Over Coffee Podcast. He joins Lochhead today in this first installment of a four-part series on legendary marketing. John shares his love of podcasting, the origins of his new book and all things marketing-related.
The Beauty of Podcasts
John believes that podcast is the easiest way to get in front of an audience who seek specific content. Everyone gets busy but they still want to learn and educate themselves. The thing is, they would rather consume media while exercising, commuting, or even while doing the lawn.
Podcasts are also very intimate, not only in the sense that listening to them means willingly letting someone speak in your ear. More often than not, the audience gets to know the hosts for who they actually are. His audience share the same love of the things that John himself is into, after all.
"Actors would be freaked out because people think that they are a character that they're not, but with podcasting, it is really you that you're putting out there so they do know the real you." – John Wall
Marketing Over Coffee
John's second book, Marketing Over Coffee Playbook, came from the desire to dig into years' worth of podcast. He figured there was no easy way to get all the good stuff from that much content unless the audience consume all the show notes.
So he and his team set forth and got his existing content transcribed. Put into bite-sized nuggets, readers could easily go through topics they want to learn about, especially on marketing and tech.
"This book lets you take kind of a super shot of years' worth of shows in one sitting." – John Wall on Marketing Over Coffee Playbook
AI and Machine Learning for Marketing
Marketing can hugely benefit from artificial intelligence and machine learning, John says. Take for example machine learning for SEO. A marketer can take any SEO tool and grab a bunch of their competitor's terms to find out how they score against them.
Machine learning makes SEO tools more powerful, too. It helps sift through and produce data on terms you rank at the top for and competitors find hard to crack into. These data can then guide content production to defend your spot in the game.
"There's basically five areas where we see artificial intelligence and machine learning providing the most value to marketers." – John Wall
To learn more about podcasts, marketing, AI and machine learning from John himself, download and listen to the episode.
Bio:
John speaks, writes and practices at the intersection of marketing, sales, and technology.
He is the producer of Marketing Over Coffee, a weekly audio program that discusses both new and classic Marketing with his co-host Christopher S. Penn, and has been featured on iTunes.
Links:
The Marketing Over Coffee Playbook: Now with More Wins and Wrecks!
We hope you enjoyed John Wall on this episode of Follow Your Different™! Christopher loves hearing from his listeners. Feel free to email him, connect on Facebook, Twitter, Instagram and subscribe on iTunes!