032 Experiences w/ Joe Pine
Wednesday 20th September 2023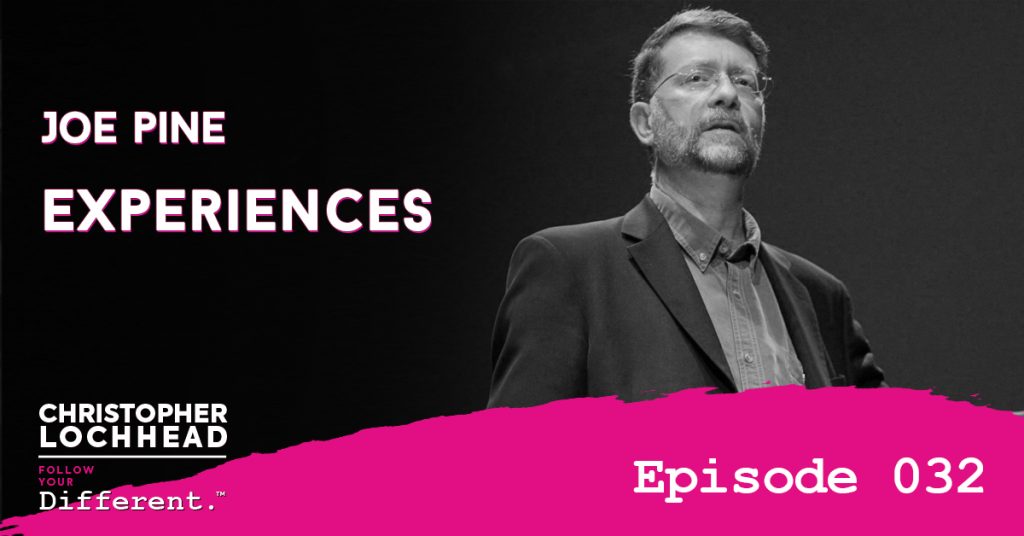 Are you a company people spend time with or save time with? On today's episode, business thought leader Joe Pine joins us for a riveting conversation on why experiences remain important in the business sphere.
Progression of Economic Value
Joe and his partner opened their legendary book, The Experience Economy, with an anecdote on coffee beans. Coffee is a commodity that can be grown on the ground and a cup can cost 2 to 3 cents. But when you package coffee beans and sell them in stores, their value increases to 5 or 10 cents.
Even more, when you buy coffee from someone who brewed it for you, the cost increases to half a dollar. Finally, having coffee in an ambient environment like most coffee shops will have you paying up to $4 for a cup. This perfectly exemplifies the progression of economic value."
When Companies Fail
Apple and Starbucks have succeeded in making experience part of their products through their retail stores. This is something that a lot of companies fall short in. Take for example Toys R Us, which went bankrupt recently.
"When you combine the great products that Apple has with the great experience they have in their stores, that's when magic can happen." – Joe Pine
Toys are the most experiential products in the world, even more than smartphones. But Toys R Us failed to see that putting them in a warehouse where kids couldn't really play with them put their business in jeopardy.
Two Experience Strategies
As a company, you can choose between two strategies to make the customer experience better: the time well-saved strategy or the time well-spent strategy.
For the first one, you can divide the best possible service at the lowest possible price at the greatest possible experience for your customers. Meanwhile, there is also the second strategy where people actually value the time they spend with you.
"You gotta get people to value the time that they spend with you. Give them a reason to come into the store. Give them a reason to interact with you." – Joe Pine
To hear about the four types of experiences and the value of being authentic from Joe, download and listen to the episode.
Bio:
Joe Pine is a legitimate business thought leader and among the founders of the experience economy. He and his partner James H. Gilmore wrote The Experience Economy: Work is a Theatre & Every Business a Stage in 1999, which demonstrates how goods and services are no longer enough. What companies must offer are experiences that engage each customer in an inherently personal way.
He helps clients to design strategies to leverage these new economic opportunities and create experiences that drive revenue.
Links:
Harvard Business Review – Welcome to the Experience Economy
We hope you enjoyed Joe Pine on this episode of Follow Your Different™! Christopher loves hearing from his listeners. Feel free to email him, connect on Facebook, Twitter, Instagram and subscribe on iTunes!