043 The Miracle Equation with Hal Elrod
Wednesday 20th September 2023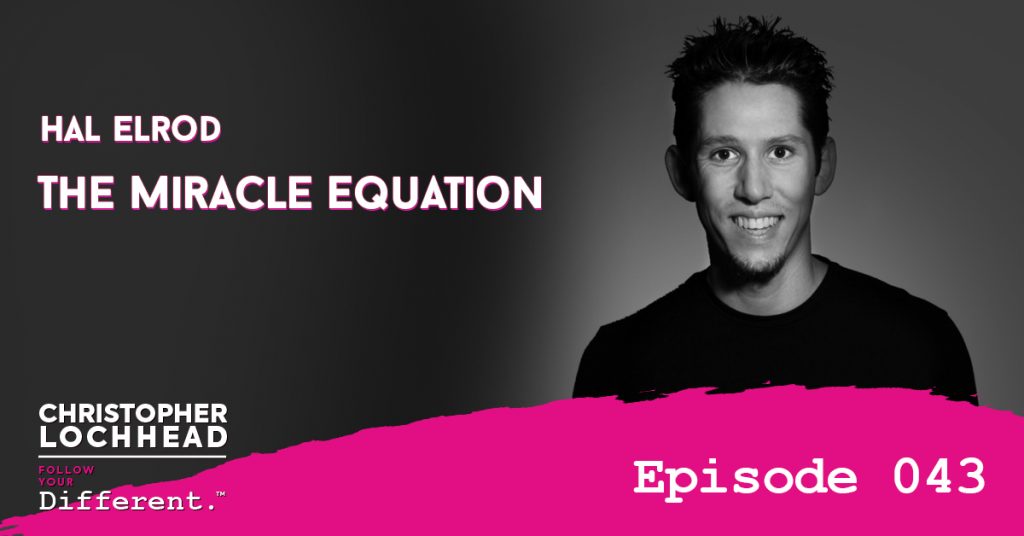 Today, one of the best-selling self-help authors of all time, Hal Elrold sits with us. We unpack his brand new book, The Miracle Equation and talk about his life-changing story after beating cancer. Listen and believe that miracles do happen.
Miracle Equation
Hal created this equation 6 years prior to the Miracle Morning as a concept that he has been practicing and teaching in a company that he worked for. This is the formula that he used to beat cancer.
Anything is possible, but possible is not enough to get us up in the morning. His unwavering faith and extraordinary effort are his biggest decisions that helped him achieve his goal.
"The miracle equation is not a one-time decision to achieve a one-time goal. It's a fundamental way of living, a way of bringing fate. It is the fundamental lens to which you approach all of your life's challenges and all of your opportunities, goals and dreams." – Hal Elrod
Possible to Probable
The voice of self-doubt and fear is what overrides us. According to Hal,
we have to replace fear with faith. Stepping out on faith is how he closed the
gap and by reinforcing that which he called the "Miracle Mantra".
"You don't have to believe you can achieve the goal in order to keep moving forward and ensure you achieve the goal." – Hal Elrod
Unwavering Faith
Developing the quality and characteristics of a
person is what we need to focus on. For as long as there's effort and by
maintaining unwavering faith, regardless of what the result is, we can achieve
anything.
This is not a one-time decision. It is a fundamental way of approaching our life in every challenge we encounter and in every goal that we set.
"The highest benefit that you can get from setting and pursuing a goal is not to hit the goal. It is who you become on the journey toward the goal by giving it everything you have no matter what." – Hal Elrod
To hear more about Hal, one of the best-selling self-help authors of all time, download and listen to this episode.
Bio:
Hal Elrod is one of the highest keynote speakers in America,
a top podcaster, and creator of one of the fastest growing and most engaged
online communities in existence. He is also one of the most inspiring authors
of one of the highest rated, best-selling books in the world, The Miracle
Morning.
Some of his works are:
• Achieve Your Goals podcast
• Best Year Ever Blueprint
• (10 books) of The Miracle Morning book series
Links:
We hope you enjoyed Hal Elrod on this episode
of Follow Your Different™! Christopher loves hearing from his listeners. Feel
free to email him, connect on Facebook, Twitter, Instagram and
subscribe on iTunes!