065 The Power of Niche Networks w/ Gina Bianchini
Monday 25th September 2023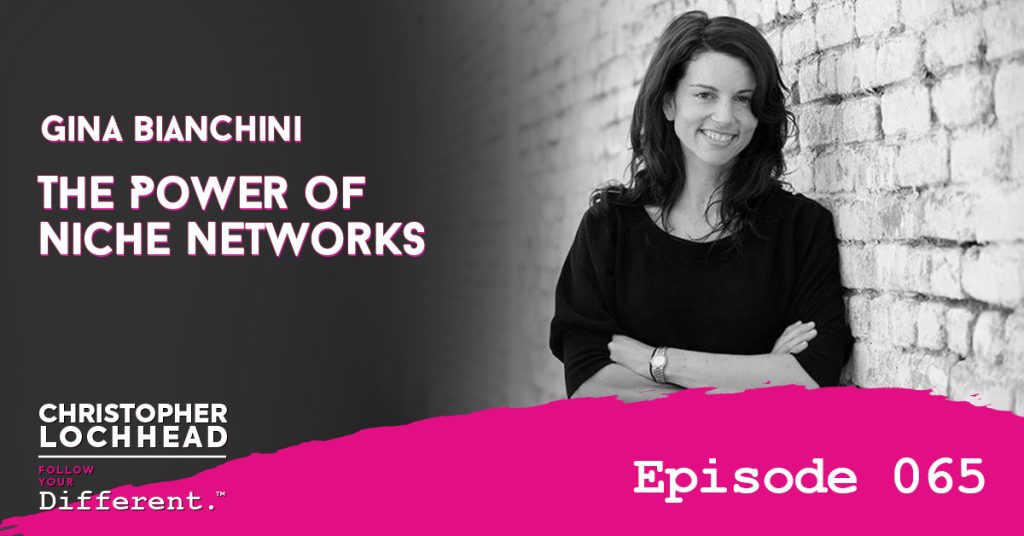 Podcast: Play in new window | Download (Duration: 1:10:10 — 64.3MB) | Embed
Subscribe: Apple Podcasts | Google Podcasts | Spotify | Pandora | Stitcher | RSS | More
Gina Bianchini is a pioneering entrepreneur in social networking and the founder of Mighty Networks. Today, she speaks again with her bro Lochhead. They talk about building digital communities and why the future is about creating niche networks.
"The more and more isolated that we all feel in our daily lives, the more valuable each and every one of these niche brands and businesses that can create compelling experiences." – Gina Bianchini
Mighty Networks from a Year Ago
Mighty Networks has always been a platform for creators with a purpose. They cater to people—brands and businesses—that want to bring people together and build relationships. In turn, community members can learn and access content together while creators get paid what they are due.
All of that while helping other people become the best versions of themselves. Which is pretty cool because this is the job that everybody wants today.
On Building Niche Networks
Gina came to realize that the notion of finding one's niche has become fundamental in social networking. That is, people are not only hungry for discovering their niches. They seek people who can put up niche networks.
"We're all desperate for smaller, more specialized ways of building relationships, having amazing experiences and gaining expertise. The people that can put that together for us will win in a way that has just not been possible before." – Gina Bianchini
Niche brands, businesses and creators with a purpose are creating their own worlds to help people. Gina says that the faster we all get to that world, the better off we all will be.
The Value Created by Mighty Networks
In a previous episode, Joe Pine shared with Lochhead the difference between being a company that people save time with and one that people spend time with. He says that Mighty Networks is very well on its way to becoming the latter. That is, if it isn't already.
"Who you bring together matters as much or more to their experience with your brand and the kind of time they wanna spend with your brand as any single thing that you can do as that creator, as that brand." – Gina Bianchini
To hear more about niche networks from Gina, download and listen to the episode.
Bio:
Gina Bianchini (Twitter: @ginab) is an entrepreneur, investor and the CEO and founder of Mighty Networks, a new type of social network platform for creating communities.
An early pioneer in social networking, she was CEO of Ning, which she co-founded with entrepreneur and venture capitalist Marc Andreessen.
Prior to Ning, Bianchini was co-founder and president of Harmonic Communications which was acquired by Dentsu.
She has also held positions at CKS Group and Goldman Sachs & Co.
She graduated from Stanford University in 1994 and has been featured on the cover of Fortune magazine, on Charlie Rose and appeared in many top business publications.
Links:
Strategy + Business – The global village needs walls
We hope you enjoyed Gina Bianchini on this episode of Follow Your Different™! Christopher loves hearing from his listeners. Feel free to email him, connect on Facebook, Twitter, Instagram and subscribe on iTunes!