033 Startup Traction Gap w/ Bruce Cleveland
Monday 20th November 2023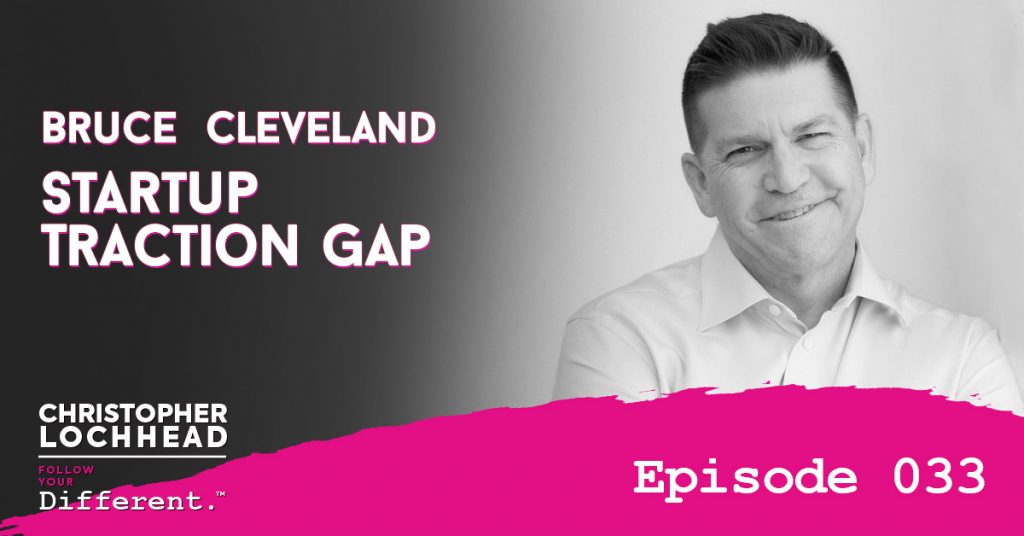 Why do most startups fail? Today, Bruce Cleveland joins us for a master class in building a massively successful B2B and why market engineering is a skill every executive needs. Listen in to learn how you can build your company and category to scale.
"Venture capital is a fairly interesting term or phrase. Because what I found is that there's not a lot of venture in venture capital." – Bruce Cleveland
Basic Patterns to Engineer Success
CEOs demonstrate basic patterns in engineering their success. But a lot of startups are not executing these patterns. Over the course of a decade in his prior firm, Bruce began to see which teams would have an actual chance for success.
He decided to explore these patterns, and he discovered three phases that every startup goes through. Even a new product offering in a large company will have to go through these same phases.
Go-to-Product and Go-to-Scale Phases
The first phase is the go-to-product phase. It begins with an idea, one that is hopefully informed by research. In this phase, you will have a prototype that you put in the market for some customers to get and provide feedback for in order to reach a more polished version called minimum viable product.
Skipping to the third phase, which is the go-to-scale phase, is where you finally get some customers and things are really working. Now, you have converted from being a PowerPoint company to a spreadsheet company. And you can finally show how good your product actually is.
Investors Look for Traction
Beyond reaching profitability, what most firms want to see is this thing called traction. They want to see demonstrable evidence that there's a market and that people will purchase your product. And most of all, it needs to be enough evidence.
"That go-to-scale phase, there's a lot of companies that will finance that. And there's a lot of great brands that are out there that wait until you get to that point before they will invest in you." – Bruce Cleveland
To learn more about the traction gap from Bruce, download and listen to the episode.
Bio:
Bruce Cleveland is a Founding Partner at Wildcat where he focuses on investments in artificial intelligence (AI) marketing, EdTech, enterprise software as a service (SaaS) and the Internet of Things (IoT). He's also the author of Traversing the Traction Gap.
His specific areas of interest include enterprise automation, education and training, and general business applications. Bruce likes working with early-stage companies that use technology and data to increase revenue and decrease costs.
An avid adventurer and sailor, Bruce enjoys the challenge of creating new companies and navigating new markets.
Bruce began his venture capital career at InterWest Partners, where he was the first investor and a former board member of Marketo, which held an IPO in 2013 and was acquired by Vista Equity Partners in 2016 for $1.8 billion.
Links:
Wildcat Venture Partners – Traction Gap
We hope you enjoyed Bruce Cleveland on this episode of Follow Your Different™! Christopher loves hearing from his listeners. Feel free to email him, connect on Facebook, Twitter, Instagram and subscribe on iTunes!