Could Gen Z Consumer Behavior Make Capitalism More Ethical?
Monday 25th September 2023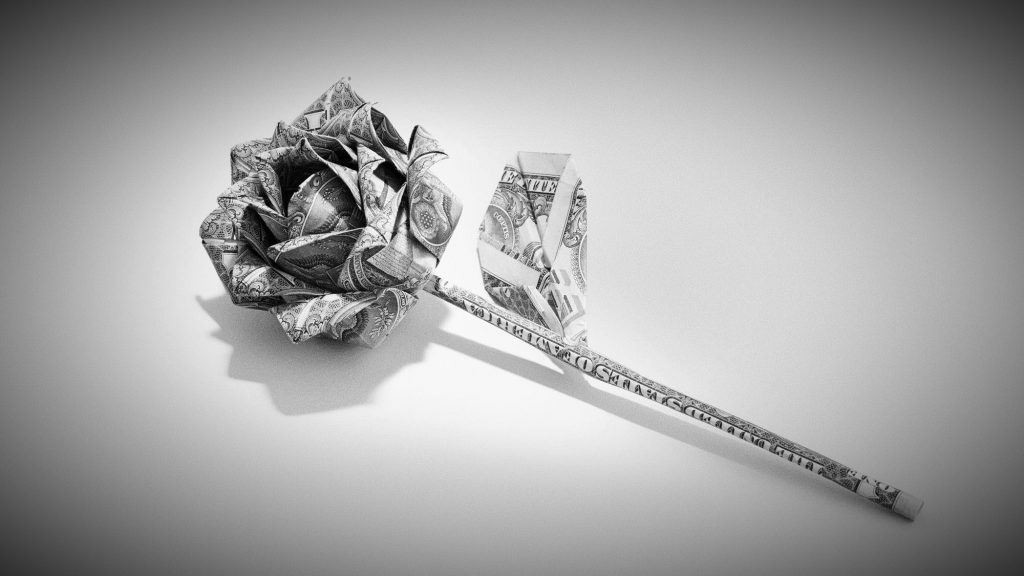 by Eddie Yoon, Christopher Lochhead, Dave Ferguson, and Quentin Mumphery
Article originally published on Harvard Business Review
In June of 2020, Netflix announced it was moving 2% of its cash, or $100 million, to bolsters Black-owned or Black-run banks, allowing those banks to lend more. Since then, Twitter has announced its plan to move 1% of its cash, or $100 million, to Community Development Financial Institutions (CDFI), which are institutions where 60% of total lending, services, and activities are targeted toward low-income people or places. Similarly, Costco has pledged to move $25 million, Biogen has pledged $10 million, and PayPal has announced plans to move $500 million. All told, early-adopter corporations have pledged to move nearly $800 million, an amount equal to nearly 20% of the total assets held today at Black-owned and Black-run banks.
This is not just a business movement. Community Christian Church, a large multi-site church in Chicago, has moved 5% to 10% of its cash holdings to Broadway Federal Bank, the soon to be largest Black-owned bank in the U.S. after its merger with City First Bank. Crossroads Church, in Cincinnati, one of the largest churches in the country, has committed to moving a meaningful amount of its cash holdings. Both are calling attention to this action on social media with the hashtags #justicedeposits and #justicecapital. More faith institutions of all denominations across the nation are moving forward to follow suit.
Why is this move to "justice deposits" happening?
First, executives and leaders of these organizations have clearly recognized the horrific injustices and economic inequality endured by African Americans. Home equity is 35% of the average household's net worth, yet African Americans face mortgage denial rates that are twice as high and pay more for their mortgages than white Americans. Black-owned banks are a great solution, given that 67% of their loans go to African American households vs. the average of 1% of loans from all other banks. This lack of access to capital has massive ripple effects though the entire community.
Second, justice deposits are a relatively easy and risk-free way to drive change, especially once people realize how robust the FDIC is in its protection of deposits up to $250,000.  So there is literally no risk that consumers will lose their justice deposits – up to $250,000.
Finally, it is also true that this is good for business. As previously noted in HBR, 60% of Americans said how a brand responds to racial protests will influence whether they buy or boycott that brand. The same percent said brands should take steps to address the root causes of racial inequality.
To better understand how consumers view the issue of justice deposits, we recently conducted a nationally representative sample of consumers, which showed that one fourth of all consumers were willing to ask the company they work for to follow the early adopter companies above. One third of all members of a religious faith-based community were willing to ask their faith organization to follow suit. Additionally, 57% of accredited investors — consumers with over $200,000 in annual income or $1 million or more in investable assets — were willing to move at least 1% of their investable assets or at least $10,000. If faith communities, corporations, and accredited investors shifted their deposits, this could result in more than $125 billion in justice deposits shifted, or more than 25x the deposits that every Black owned and Black-run banks holds today.
Conscious capitalism is even more important to younger consumers. In this same study, consumer motivation toward conscious capital is 3-4x higher among Americans under the age of 45 vs. older Americans. Fifty-six percent of Americans under the age of 45 who are part of a faith-based community said they would ask their faith communities to follow the Netflix example, versus 13% of those over 45. This was true regardless of the type of faith community. This is even more extreme among wealthy Americans. Eighty percent of accredited investors under the age of 45 said they would personally shift at least one percent of their assets or $10,000 in justice deposits to follow the Netflix example, versus 13% of those over 45.
The age disparity might give some organizations pause, because most organizations seek to not to make waves. What is notable about this movement is that it is not redistribution of wealth but rather a more equitable level of access to capital and opportunity.  This comes with near-zero opportunity cost, given the universally low-interest-rate scenario we are in — and zero risk thanks to the FDIC insurance. Consumers or members of a faith community will not notice any impact. Some of the disparity of the age divide may simply be inertia. "Consumers tend to be very sticky to their banks over time," said Teresa Tanner, the former chief administrative officer for Fifth Third Bank, and the current CEO of Reserve Squad. "Especially if they have multiple products at the same bank, including services like bill payment where no one wants to re-enter all of that information."
A second barrier might simply be unfamiliarity of alternative options. According to Jeannine Jacokes, the CEO of the Community Development Bankers Association, there are 145 Community Development Financial Institutions (CDFIs) nationwide. There are also 143 Minority Depository Institutions (MDIs), which have either 51% or higher minority ownership, or a board of directors with 51% or more minorities. Thirty-four institutions are both CDFIs and MDIs. Of those, four banks are focused on African Americans and have more than $400 million in deposits and attractive return on equity and net income growth, which are key indicators of a bank's health, according to the financial services expert John Rolander, a partner at Incandescent.
A final likely barrier are the capital requirements of these banks. For banks to take on more deposits, companies, institutional, and individual investors need to invest more in the banks to maintain key balance-sheet ratios. To justify those investments, companies with corporate social-responsibility initiatives and ESG (environmental social & governance) mutual funds may need to expand their scope to include racial economic injustice. As Margaret Anadu, the head of Urban Investment at Goldman Sachs, put it, "To close the racial wealth gap, private capital has to be part of the solution, because it sits at the center of wealth creation in our country."
But this isn't just the right thing to do. Businesses, faith communities, and other organizations that fail to lead the way here will likely lose out on the next generation of consumers and members, and so risk irrelevance. Netflix's leadership here likely helps ensure its relevance with younger consumers as they come off their parent's Netflix plan and must buy their own. Similarly, the largest churches in America have twice as many attendees under the age of 45 as other churches. In order to grow, every organization must have a strategy to win the next generation of consumers.