008 Will Little – Take a Life, Make a Difference
Tuesday 26th September 2023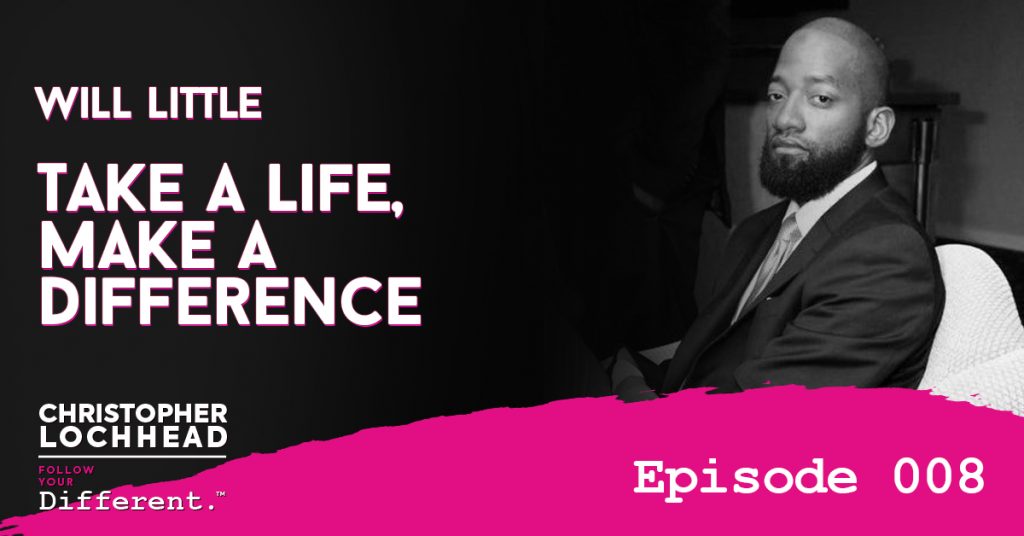 Podcast: Play in new window | Download (Duration: 48:48 — 44.7MB) | Embed
Subscribe: Apple Podcasts | Google Podcasts | Spotify | Pandora | Stitcher | RSS | More
Today, legendary keynote speaker, barber, and poet Will Little once again joins his friend Christopher. They share an insightful conversation on redemption, forgiveness, and personal transformation.
"We are not having the conversation they need to hear." – Will Little on young men who feel angered or disconnected
An Eye for an Eye for Most
How would you feel if someone killed your brother, Will would ask people. For most, the first response is to kill. It's what they feel is right, that there's no other recourse for them.
This kind of thinking presents a myriad of challenges for young people.
"They'll have no other authority but to hear the voice of the streets, even if they're not built by that, even if they're not in the streets like that." – Will Little
Voice of the Streets
Sometimes, even the unwilling are forced to take up the gun. After all, it's what the streets say they must do. But Will has made it his life mission to make people realize that it's not a path they need to take.
Along with others with the same mindset, Will has been sharing his story to let people know that they can be who they are. While they grew up thinking certain things were real, they can shape their own reality. Understanding all of these brings hopes of growth and learning.
Presenting Possibilities
Ever since he started speaking with groups of young guys, Will quickly learned the most pressing challenge in transforming the lives of others.
"A lot of them see possibility in their life. They just think they're secluded to this four-block radius where they live at and where they're from." – Will Little
To hear more about how Will Little shows young people who he is so they can all make a difference, download and listen to the episode.
Bio:
Growing up in a fraught environment, Will dropped out of school early. He got involved with gangs shortly afterwards, which led to a gunfight that resulted in taking another man's life. He has since served his sentence in jail for the murder, and now Will goes around having conversations with people.
Will shares his story with youngsters going through same challenges he was in back in the day. Now a keynote speaker, he shows people the possibilities in their lives and how they can transform themselves for the better.
Links:
South Philly Man Turns His Life Around, Now Promoting Peace One T-Shirt at a Time
Anti-Gun Violence Champion Will Little
We hope you enjoyed Will Little on this episode of Follow Your Different™! Christopher loves hearing from his listeners. Feel free to email him, connect on Facebook, Twitter, Instagram and subscribe on iTunes!