122 Legendary Lighting & Nightclub Designer Steve Lieberman
Wednesday 20th September 2023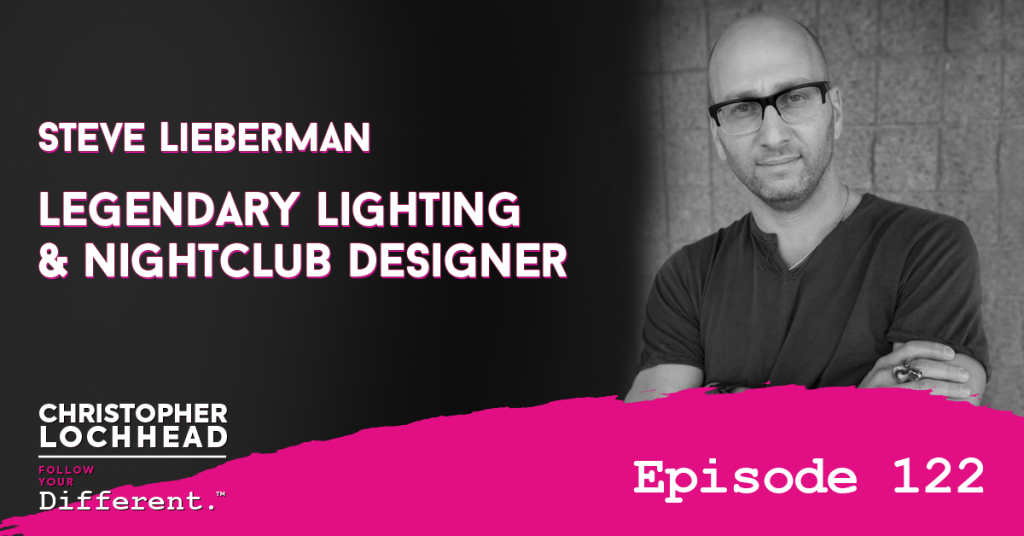 Podcast: Play in new window | Download (Duration: 57:55 — 79.5MB) | Embed
Subscribe: Apple Podcasts | Google Podcasts | Spotify | Pandora | Stitcher | RSS | More
Today, entrepreneur and the incredibly creative guy Steve Lieberman, Founder & CEO of SJ Lighting, joins us today for another riveting conversation. Steve and his team have had a hand in almost every nightclub and electronic music festival in the US for the last ten years. He shares how he creates a lasting impact on attendees and how the whole production process goes, from planning to execution.
Monumental Impact
Even at a young age, he shares how he finds big, monumental art pieces as impactful. He carried on this astonishment for impactful art as he pursued a career in events production, specifically focusing on lights.
"Whether it's a big show or a little show, its 100,000 or 300-people-intimate-club-show, we like impact. An audience is coming to some show, they want to be moved. They want to be stimulated." – Steve Lieberman
Steve Lieberman has worked with more than 50 clubs and major festival brands like Electric Daisy Carnival, Coachella, Ultra, Lollapalooza, Rolling Loud and many more.
Similar Philosophies
Steve shares how he and his colleagues share the same philosophies when it comes to event production. He further describes the whole lighting experience as "fluid with the music" as it is a visual representation of what the music is.
"When an audience comes in there, we have their attention and we want to give them something that they're gonna live with. I want them to leave that show and have something specific. It doesn't need to be ten things. Whether it's visual, oral—something that they heard—just part of their experience that they're going to take with them and they're going to keep that forever." – Steve Lieberman
Puzzle Pieces
Steve describes how every show is a little bit different. He says that there is no linear path from a to b. As a designer, it's not just taking out a worksheet and figuring out math problems. He sees production as fitting different pieces of a puzzle.
The design, procedures, modify based on what's required and is highly dependent on the scale of the show. He shares he has to absorb all the information of what the show is, what the performers might prefer and who are the headlining artists.
"I'd like to think, the promoters and basically, the guys who write the checks for the show, we're on the same team. At the end of the day, my contracts are 99.9% with them. My priority is to protect their best interest." – Steve Lieberman
To hear more about Legendary Lighting & Nightclub Designer Steve Lieberman, download and listen to the episode.
Bio:
Steve Lieberman has been working in the festival and nightclub community since 1987. As a teen exploring NYC nightlife, he saw the potential of enhancing the events visually and got involved as a lighting designer for warehouse parties. This led naturally to stage design as his career picked up steam. By the time he moved to California in 2001, Steve's reputation for next-level work made him a no-brainer for Insomniac, who came knocking at his door.
Some of Steve's favorite projects of the past 25+ years are not necessarily the largest; he recalls fondly several side stages at EDC LA in the late nineties, such as one bassPOD stage consisting of a complete grid of LED fixtures laid into a matrix creating a truly dynamic perspective, and another stage with sets of stairs leading in all directions à la MC Escher.
Steve approaches each show, each stage, each environment with special attention based on the needs of the producer, the artist riders and the creative concepts. The primary principle to which Steve has held true all these years is not to fight your environment but to embrace it.
Links:
How I Made It: Steve Lieberman got his start lighting illegal warehouse parties. Now, it's Coachella.
An Interview With Steve Lieberman: Founder of SJ Lighting
We hope you enjoyed this episode of Follow Your Different™! Christopher loves hearing from his listeners. Feel free to email him, connect on Facebook, Twitter, Instagram and subscribe on iTunes! Get amazing, different stories on business, marketing, and life. Subscribe to our newsletter The Difference.