148 Are You Undervaluing Your Customers? w/ Rob Markey of Bain & Co.
Monday 25th September 2023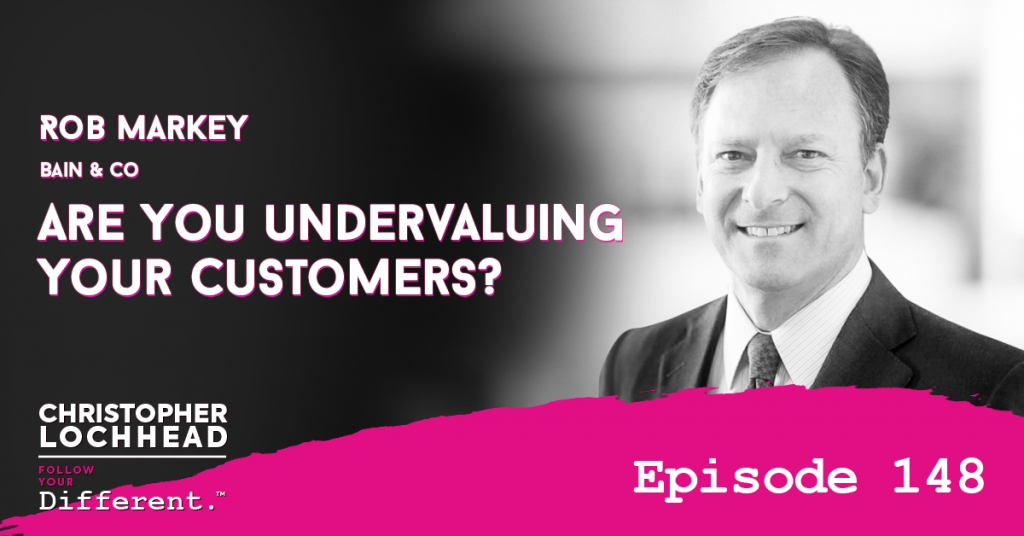 Podcast: Play in new window | Download (Duration: 42:01 — 28.9MB) | Embed
Subscribe: Apple Podcasts | Google Podcasts | Spotify | Pandora | Stitcher | RSS | More
We speak with Rob Markey of Bain & Co today about his breakthrough piece for Harvard Business Review "Are You Undervaluing Your Customers?"Rob also leads the Net Promoter Score Loyalty Forum and his Firm, Bain, invented the Net Promoter Score (NPS).
We have a riveting conversation about why companies with high levels of customer loyalty grow 2.5 times as fast as their peers, how companies should re-orient around customers and why Customer Loyalty is a shareholder priority and more. If you care about customers and growth, I think you're going to love this dialogue.
Pressure To Deliver Earnings
Rob shares how his write up started as a source of frustration and curiosity. He shares that the clients he has worked with over the years still abandoned customer-centric companies. He further shares that companies ultimately face pressure to deliver earnings.
"The investors put pressure on management teams, who then are forced to squeeze out every last dollar in order to make a goal. That is just a short term goal." – Rob Markey
Rob also says the importance for companies to have a visionary CEO, those who are willing to sacrifice short term earnings for long term gains. Investors should support these kinds of CEOs.
Standardized Metrics
Christopher asked if there should be a standardized metric to look at this matter in the context of a quarterly earnings call. Rob shares that it is one way to do this, however, he also says the world is a much more complicated place and it is hard to put a finger on just one metric that will lead you in the right way.
Net Promoter Score
Christopher asked Rob if NPS is the answer for companies. He shares it was just one of the objective function that they used when they were searching around for the right question to ask
"NPS is the best single question metric we have that enables you to see how an individual customer or a set of customers feel about the business in ways that then align with lifetime value." – Rob Markey
There are lots of ways to collect a net promoter score. It can be after an interaction with a customer or as part of a relationship. It can even be a mode of market research, where the researcher can conduct double-blind research to acquire very reliable apples-to-apples comparison among different companies.
To hear more about Rob and why customer loyalty is a shareholder priority and more, download and listen to this episode.
Bio:
Founder and former leader of Bain & Company's Customer Strategy & Marketing practice. Customer experience podcast host. Architected customer experience transformations, employee engagement improvement, marketing and sales capabilities development for dozens of the world's largest companies.
Co-authored The Ultimate Question 2.0 (Harvard Business Review Press, 2011), and numerous other publications. Keynote speaker, leader of the NPS Loyalty Forum, and podcaster on customer and employee experience. Creator of the Net Promoter System.
Specialties: Customer experience; customer strategy and marketing; customer loyalty; employee loyalty; customer segmentation; new product development; direct marketing; brand management; service operations; digital transformation
Links:
Are You Undervaluing Your Customers?
We hope you enjoyed this episode of Follow Your Different™! Christopher loves hearing from his listeners. Feel free to email him, connect on Facebook, Twitter, Instagram and subscribe on iTunes!