106 Silicon Valley Legend Randy Komisar
Wednesday 20th September 2023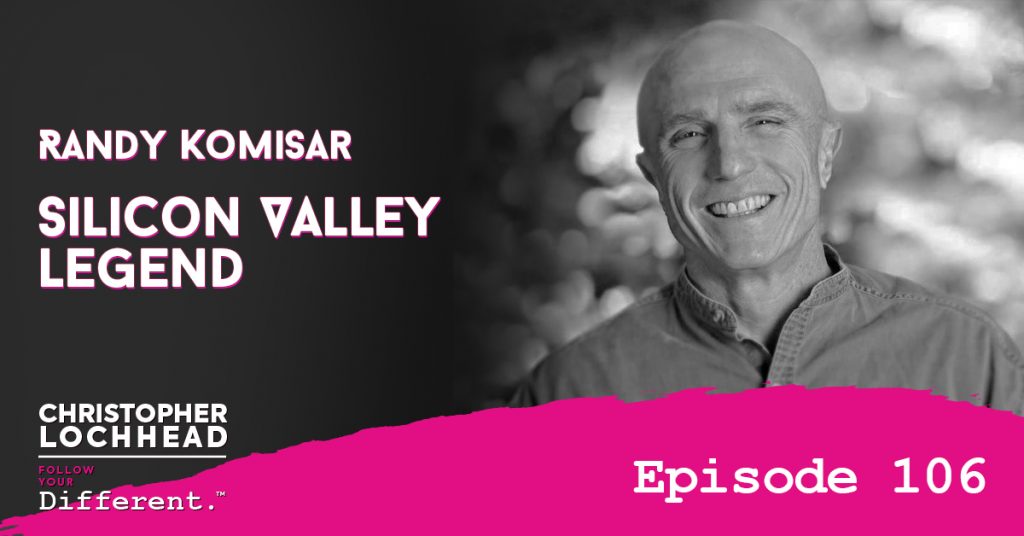 Podcast: Play in new window | Download (Duration: 1:46:38 — 97.9MB) | Embed
Subscribe: Apple Podcasts | Google Podcasts | Spotify | Pandora | Stitcher | RSS | More
Silicon Valley legend, Randy Komisar joins us today in a longer than usual episode, but definitely an information-packed conversation. He shares a piece of his mind to us especially on how to have a legendary career, what it's like to be dubbed as the Digital CEO and many more.
Rare Opportunity
Randy Komisar was a partner at VC pioneer Kleiner Perkins Caufield & Byers. He worked closely with other legends like Steve Jobs and George Lucas. In fact, he has some very interesting stories he shared, being a former senior counsel at Apple and former CEO at LucasArts.
"I don't like being disliked and I don't particularly try to be liked. I try to be valued, to create something constructive or positive in a relationship. But being liked is not, it doesn't cross my mind. I want to be respected, if I'm really lucky, I'd like to be admired." – Randy Komisar
The Virtual CEO
Silicon Valley CEOs dubbed him as a Virtual CEO. Randy served in that role for companies like WebTV and Global Giving. He had some compelling stories and opinions to share in what Christopher dubbed as "the business equivalent of the lunar landing."
He also served as the founding director of TiVo, which is a direct lineage of Netflix entering that category today. Tivo won one of the biggest patent damage claims of all time, way over billion dollars, and Randy recounts to Christopher what happened during that time.
"I actually think, we should have sued earlier. we have the patent rights to all of these, the real question was, could we have coop these guys as partners." – Randy Komisar
Utopians Vs. Libertarians
Two significant and different technology demographics comprise Silicon Valley.
He describes the 70's and 80's guys as the technology Utopians. Infrastructures were allegedly oppressive at that time which led the Utopians to utilize tools and come to technology to end this. Ultimately, they wanted to empower individuals.
Furthermore, the Utopians had a sense of 'a social contract.' They felt they need to make the world better. These tools and the advantages that they had with these tools gave them the opportunity to challenge the status quo.
In the advent of Facebook and Paypal, we move from technology utopians to technology libertarians.
"The tools and platform that you build raise the creative endeavor. It's not to take-the-money- and-run situation. That money gets invested in more ideas, more vision. Yes you need to make a profit, but that profit can fuel creativity or consumption, you get to choose." – Randy Komisar
To hear more about the Silicon Valley Legend Randy Komisar, download and listen to the episode.
Bio:
Randy Komisar joined Kleiner Perkins in 2005 and focuses on early-stage investing.
He served as CFO of GO Corp. and as senior counsel for Apple Computer, following a private practice in technology law.
Randy is a founding director of TiVo and serves on the Roadtrip Nation Advisory Board and Orrick's Women's Leadership Board.
Additionally, he is the author of the best-selling book The Monk and the Riddle, as well as several articles on leadership and entrepreneurship.
Furthermore, he is the co-author of Straight Talk for Startups, the insider best practices for entrepreneurial success, Getting to Plan B, on managing innovation, and I F**king Love that Company, on building consumer brands.
Randy frequently speaks in the United States and abroad on such topics. Randy holds a B.A. degree in economics from Brown University and a J.D. from Harvard Law School.
Links:
Book: Straight Talk for Startups
The Monk and the Riddle: The Art of Creating a Life While Making a Living
Executives Launch Podcast To Pass On Lessons From Bill Campbell, Coach To Silicon Valley Stars
Harper Collins Speakers Bureau: Randy Komisar
We hope you enjoyed this episode of Follow Your Different™! Christopher loves hearing from his listeners. Feel free to email him, connect on Facebook, Twitter, Instagram and subscribe on iTunes!