049 How to Build a Business that Works for your Life with Ever Gonzalez
Tuesday 26th September 2023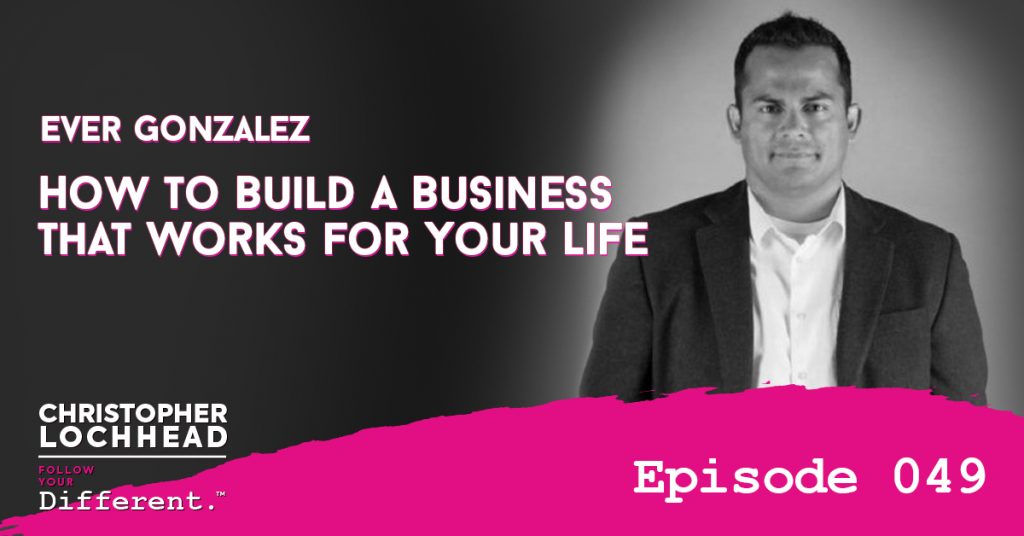 Podcast: Play in new window | Download (Duration: 1:09:26 — 63.8MB) | Embed
Subscribe: Apple Podcasts | Google Podcasts | Spotify | Pandora | Stitcher | RSS | More
On this episode, we have a podcaster who is loved by entrepreneurs Ever Gonzalez.
Ever and Christopher had a fun and informative conversation about designing business that serves your life, not the other way around, and what he's learned in talking to over 400 success entrepreneurs on his popular podcast.
"I would much rather take it a little bit easier and have the things that are important to me my family, freedom, time than to hustle, hustle, hustle and have all the money in the world for what reason." – Ever Gonzalez
Outlier On Air
Ever had an amazing journey in his life, a great career, and he a successful run as an entrepreneur running a freight management company all starting his podcasting in December 2013.
At first, it was strictly for entrepreneurs, but halfway thru it, he became curious with other authors and people that he wanted to know more. He's enjoyed talking about business and people and now, it has over 422 episodes.
Unpacking Hustle
A lot of people today wants to be famous and they are losing money trying to follow this dream because they were hustling. As we get older, we have to step back, think and slow things down in order to get good results.
Ever said that he's living a life that he can control, a life that provides him freedom, still makes some money and working on projects that he's passionate about.
"Hustle is a no shit, Sherlock. You can go back and look at any book, of what anybody who's ever been successful, it takes hard work." – Christopher Lochhead
Finding the Right Pace
Most people don't know how to value time and being in balanced is something that is hard to do especially working in entrepreneurial businesses.
In reality, what we shared with younger entrepreneurs is that there will be plenty of time and they will be less effective, if they burn themselves out.
Remember the point of all of this work is to deign a legendary life, not kill yourself "hustling"
According to Ever, he had seen the ups and downs, but it's the mental health that scares him.
In a lot of ways, success is about learning to manage you own psyche.
To hear more about Ever a podcaster who is loved by entrepreneurs, download and listen to this episode.
Bio:
Ever Gonzalez is an entrepreneur, CEO, a top podcaster and the Founder of OutlierHQ, a media and events company that provides resources to help entrepreneurs start, grow, and scale their businesses. He is also the host of Outlier On Air, a weekly podcast that interviews Founders, Disrupters, and Mavens.
Links:
We hope you enjoyed Ever Gonzalez on this episode of Follow Your Different™! Christopher loves hearing from his listeners. Feel free to email him, connect on Facebook, Twitter, Instagram and subscribe on iTunes!