057 Connected Strategy w/ Christian Terwiesch
Wednesday 6th December 2023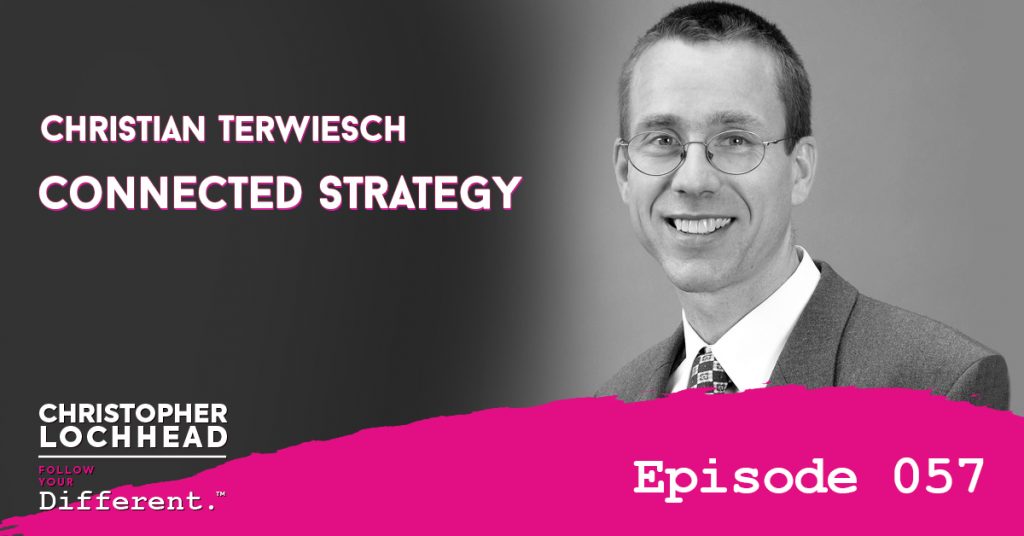 Podcast: Play in new window | Download (Duration: 1:00:03 — 55.2MB) | Embed
Subscribe: Apple Podcasts | Google Podcasts | Spotify | Pandora | RSS | More
Professor Christian Terwiesch gets in touch with Lochhead for a remarkable conversation about connected opportunities in the customer journey. They dig into his new book, Connected Strategy, which looks into new forms of connectivity that can build legendary interactions with customers.
"What would it take that you blow this tradeoff away and you can have a higher efficiency, low fulfillment cost interaction with the customer and still delight the customer?" – Professor Christian Terwiesch
First Things First: Customer's Perspective
In order for connected strategies to happen, business leaders should first think about the customer's perspective. It is important to know the product and service that you want to provide them. And even more important is knowing the customer's motivations for availing of your product.
For example, a shoe designer can spend tons of money on R&D and marketing to build relationships with retail stores. And even then, they could fail miserably at understanding their customers' pain points. After all, the company that focuses on just the shoe itself will not be able to deliver quality customer journey.
"The customer's pain points are not about just buying the shoe and having a great shoe. There's a much bigger aspiration that this runner potentially has—feeling good, running their first marathon." – Professor Christian Terwiesch
Connected Customer Journeys
A term that Professor Terwiesch is particularly fond of is "consumption shame", called "customer journey" in his book. This reminds us that people do not wake up in the morning and say they want our product.
They first have to realize the need, which may be initially latent, for a product. From there, they can make the choice and finally buy the product. This journey, a form of engagement and experience, is made of weaved and repeated interactions.
"It's weaving those disjoint experiences together, so that you and I—my firm and you—will have a relationship that goes much longer than one episode." – Professor Christian Terwiesch
Recognize, Request, Respond, Repeat
Lochhead also shared his own experience after a recent purchase of podcasting equipment. A representative rang him up, asked some questions about his purchase, and then offered to help him directly should he have concerns. Christopher also received an email containing links to the shop's FAQs page, which completely blew him away.
A company's personal touch shows the embeddedness of the moment of purchase in a longer customer journey. There could also be a similar experience for other customers before they make the purchase. Four stages in the journey that could use such connected strategies are the moments when customers recognize, request, respond and repeat their interaction with the product.
To hear more about connected strategies from Professor Terwiesch and how you can utilize them, download and listen to the episode.
Bio:
Christian Terwiesch is a professor of Operations and Information Management at Wharton and co-directs Penn's Mack Institute for Innovation Management.
With extensive experience in MBA teaching, online courses, and executive education.
Professor Terwiesch has authored several books, and published in many of today's leading academic journals, from Management Science to The New England Journal of Medicine.
He also hosts the national Sirius XM radio show Work of Tomorrow. He holds a doctoral degree from INSEAD and a Diploma from the University of Mannheim.
Links:
OID, Wharton School – University of Pennsylvania Profile
Executive Education, Wharton School – University of Pennsylvania Profile
Speaker Booking Agency Profile
We hope you enjoyed Professor Christian Terwiesch on this episode of Follow Your Different™! Christopher loves hearing from his listeners. Feel free to email him, connect on Facebook, Twitter, Instagram and subscribe on iTunes!