136 Intimacy & Sex w/ Allana Pratt
Wednesday 20th September 2023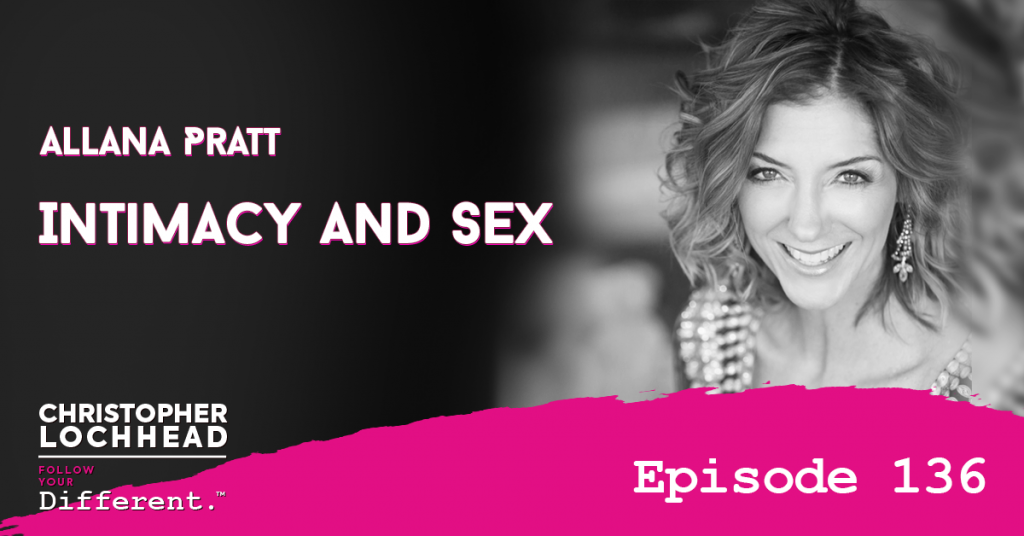 Podcast: Play in new window | Download (Duration: 56:22 — 77.8MB) | Embed
Subscribe: Apple Podcasts | Google Podcasts | Spotify | Pandora | Stitcher | RSS | More
Yup, we're doing it! For this week, we have a two-part special on Intimacy and Sex. In this episode, everyone's favorite intimacy guru and coach, Allana Pratt.
This conversation is a wonderful, magical mystery tour about intimacy, pain, pleasure, how we actually feel through our hearts, and a lot more! Pay special attention toward the end, when Allana gives her ideas for some fun things to do with your partner on Valentine's day!
Next episode, watch out for Alice Little, the two-time, #1 Companion of the Year at Nevada's Moonlite Bunny Ranch. It is everything you ever wanted to know about her profession and what she thinks you can do to spice up your sex life.
Valentine's Day is Stupid
The conversation started off with Allana sharing her thoughts about the upcoming Valentine's Day. As much as it feels like an obligation for couples to spend, she also shares its a good holiday to make an extra effort for partners.
"I think Valentine's day is a manufactured, stupid-marketing-hiccup-the-prices-of-roses-and-restaurants and it generally pisses most people off as it feels like an obligation, right?" – Allana Pratt
Every day is Valentine's Day
Valentine's day is a great opportunity to remind ourselves that we might have been taking our partners for granted. Allana further shares that if you don't take time and energy to plan romantic things with your partner, it's gonna wither. Because of this, she looks at the blessing of Valentine's day as a reminder.
Christopher also shared his love story in this episode, about how she met her wife Kari and how a similar experience in their lives brought them together. Christopher admits its Valentine's every day when he is with Kari.
Pain, Heart Over Brain and Others
Allana shares a lot more interesting insights in this episode. Why it is better to feel pain and be humbled earlier in your lives. What intimacy means and how self-love can define how intimate you can become. She also touches a part about the importance of feelings to be able to tap unto different kinds of powers such as strong intuition.
"You can't think your way to coherence, harmony, kindness, love. You have to feel your way there. That is also been scientifically proven." – Allana Pratt
To listen more about Allan's advice on intimacy and sex, download and listen to this episode.
Bio:
Intimacy Expert, Allana Pratt inspires open-hearted, unapologetic living with delicious sass.
Her inspiring vulnerability and courage has landed her a featured weekly column on the GoodMenProject, featured as an Icon of Influence, and as Guest Expert on The Jenny McCarthy Show, Huffington Post, People Magazine, Forbes, CBS, TLC and FOX.
This cum laude graduate of Columbia University is the Author of 4 books, has interviewed Whoopi Goldberg, Alanis Morissette and Dr. Bernie Seigel and Hosts the edgy Podcast "Intimate Conversations" where listeners learn to thrive after heartbreak and find the relationship they deserve.
A certified coach, Allana was asked by Leeza Gibbons to coach her during Dancing with the Stars. With over 4 million viewers on YouTube, Allana is the go-to authority when struggling to trust again after a harsh breakup so followers can create healthy, thriving intimate relationships with themselves first, which naturally attracts their ideal match.
Links:
We hope you enjoyed this episode of Follow Your Different™! Christopher loves hearing from his listeners. Feel free to email him, connect on Facebook, Twitter, Instagram and subscribe on iTunes!