7 Recession Marketing Ideas
Monday 25th September 2023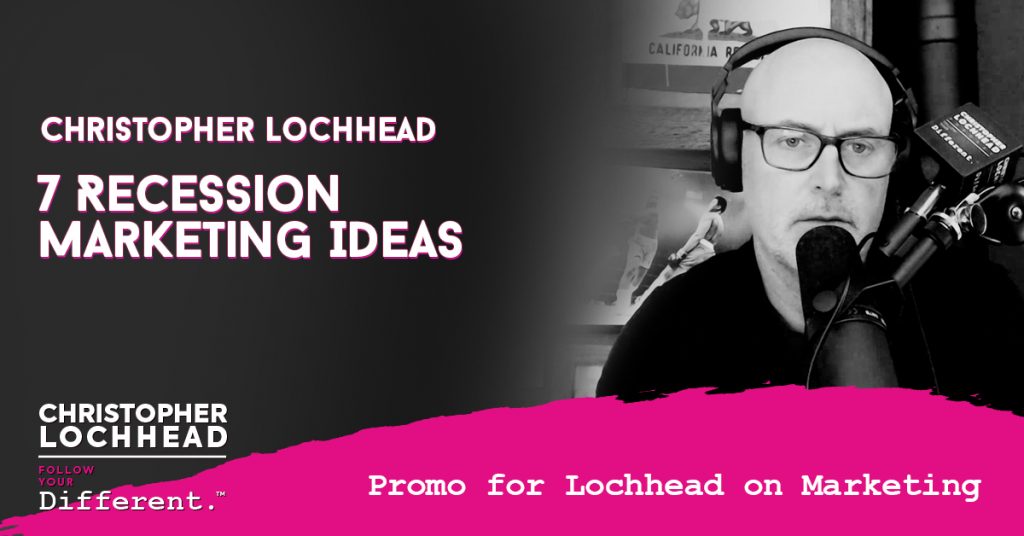 Podcast: Play in new window | Download (Duration: 1:29 — 1.4MB) | Embed
Subscribe: Apple Podcasts | Google Podcasts | Spotify | Pandora | Stitcher | RSS | More
Christopher Lochhead discusses, in his newly launched podcast, Lochhead on Marketing talks about some of his ideas timely for a potential recession.
With this threat coming, Christopher points out the importance of developing and acting on ideas that would make your companies survive this disastrous event. He hopes that through these suggestions, your company will come out even come out stronger from a potential recession.
Without further adieu, here are Christopher's 7 Recession Marketing Ideas
Never Let A Good Recession Go To Waste!
Assume you can't raise any more money
Measure twice, cut once
Brainstorm short-term ways to increase revenue
Market & Sell Into The Whitespace
Consider a competitor trade-in
Double Down on Your Category
You can check out Lochhead Marketing Podcast on Lochead.com or any podcast player that you and listen to episode 008 7 Recession Marketing Ideas.
Links:
We hope you enjoyed this episode of Follow Your Different™! Christopher loves hearing from his listeners. Feel free to email him, connect on Facebook, Twitter, Instagram and subscribe on iTunes!