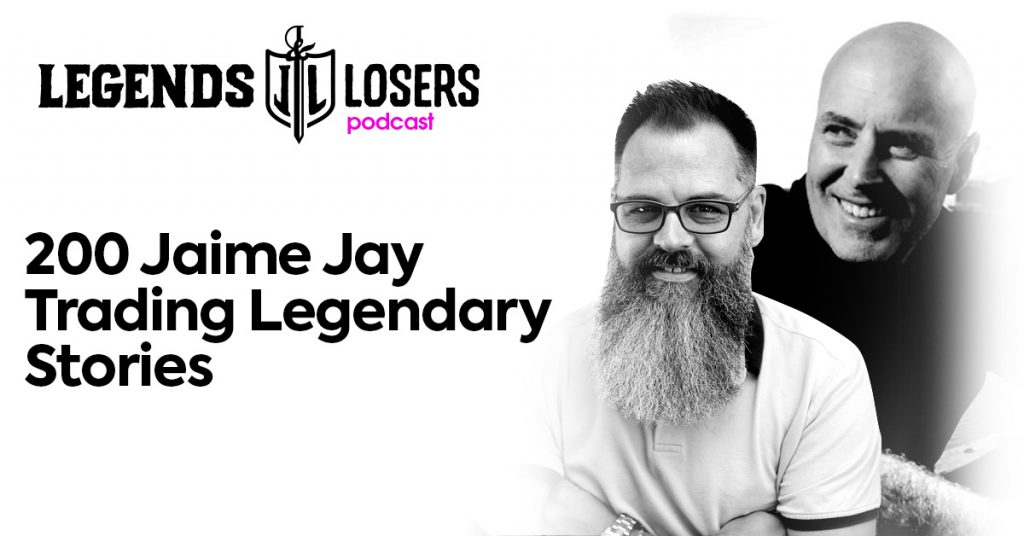 Podcast: Play in new window | Download (Duration: 38:11 — 35.0MB) | Embed
Legends and Losers has always aspired to capture lightning in a bottle and be a podcast unlike any other while adding value to people's lives. But this show is as silly as it is plentiful of knowledge. On this 200th episode, Christopher Lochhead and Jaime Jay trade stories both ridiculous and legendary.
"Get out and experience life a little bit." – Jaime Jay
Jaime Jay – Crazy Airplane Tales

Some airline has finally come up with an addition to their business class seats that passengers wouldn't want to miss—pillow menus. This successfully reinvents the word, "chillax". People can now pick their preferred travel companion from a wide array of pillows and cases.
In the true spirit of airplane anecdotes, Jaime also shares an oily plane story involving a woman with a bouffant do and the greasy spot unfortunately branded on a plane seat.
Befriending Your UNI
When it gets lonely, people can turn to UNI. A magic AI friend, UNI can be your companion one tap away. UNI can do anything from chatting to dancing, and while it's terrible, the UNI phenomenon is something we can all learn from.
Business Buzzwords to Kill
Some business buzzwords deserve to die in 2018. While they have revolutionized the sphere, some have become obsolete. This not only springs from a creative standpoint, but also from the fact that language constantly evolves.
Solution, for example, is a word everybody uses but is hardly ever meaningful anymore.
"Solution—I hate that word… Whenever I think to say 'solution', I check myself and I try to think about another word that I can use that's more meaningful and identifies whatever it is I'm talking about rather than just vague, old 'solution'." – Jaime Jay
To hear more incredulous stories and why words like 'disrupt' and 'solution' should be considered throwaways from Jaime Jay and Christopher Lochhead, download and listen to the episode!
Bio:
Jaime Jay (twitter: @heyjaimejay)
Jaime Jay is the Managing Director of Bottleneck Virtual Assistants, a Life & Business Coach, host of the popular Stop Riding The Pine Podcast, and co-producer of "dialogue podcast" "Legends & Losers".