Posts Tagged 'Motivation'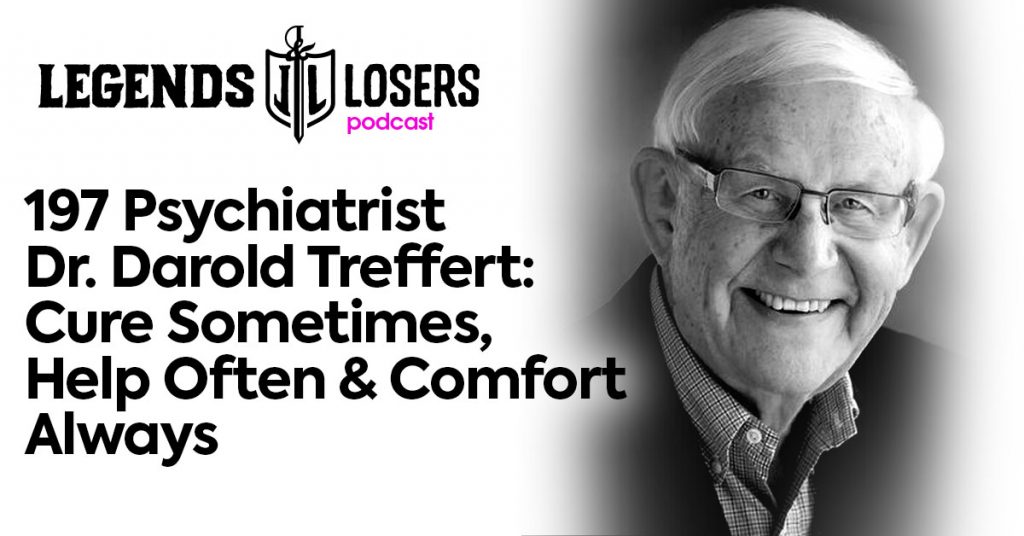 Podcast: Play in new window | Download (Duration: 1:14:30 — 68.3MB) | Embed
Dr. Darold Treffert is a psychiatrist and the world's leading expert on savants, genius, and autism. He has an unparalleled commitment to children and learning and a deep understanding of what makes us human beyond the Homo sapiens brain. Today he shares the beauty of early intervention, some incredible stories, and insights to allow us to look differently at life.
"It is just an amazing difference early intervention makes. I think we'll see the payoff of that eventually in terms of preventing some of the impairments that go with autism." – Dr. Darold Treffert

Three Things We Learned
Making early intervention possible
Dr. Treffert started a center to offset a growing list of children who needed intervention and were forced to wait for nine to twelve months to be accommodated. The effort didn't aim to merely expand. They took on the role of teaching educators and therapists to affect change in a system thwarting progress for early intervention programs.
According to Dr. Treffert, diagnosis of learning differences is best done for children around the age of two. Many areas offer free intervention programs for parents who wish to have their children evaluated. But the difference in the progress of children subjected to early interventions and those made to wait is striking.
Dr. Treffert and his team have come up with a five to six-step process that they impart to therapists and educators in an effort to optimize the intervention programs for children with autism. Making the right differential diagnosis leaves the door ajar for other possibilities involving a child. A multidisciplinary approach is also tantamount to ensuring that all areas of a child's development are properly examined.
There's a plethora of approaches for intervention. But the process must involve not only professionals and parents who know their children better. Integrating them in early intervention programs can make all the difference in a child's progress towards realizing their hidden potentials.
Bio:

Dr. Darold Treffert is an alum of the University of Wisconsin Medical School in 1958, an intern in Eugene, Oregon, and a resident in Psychiatry at University Hospitals in Madison, Wisconsin. Two years after joining the staff to develop the Child-Adolescent Unit of Winnebago Mental Health Institute, he was named Superintendent in 1964. After 15 years of service in the position, he divided his time between the private practice of Psychiatry and a position as Executive Director of the Fond du Lac County Health Care Center.
In 2006, Dr. Treffert received the National Torrey Advocacy Commendation from the Treatment Advocacy Center in Arlington for his efforts on behalf of mental health law reform and treatment access for the severely mentally ill. He has been listed in The Best Doctors in America, by peer selection, beginning in 1979.
Dr. Treffert has been a clinical professor at the University of Wisconsin Medical School and the University of Wisconsin–Milwaukee.  In 2016 Agnesian HealthCare established the Treffert Center on the campus of St. Agnes Hospital to preserve, expand and disseminate Dr. Treffert's work on savant syndrome and other forms of exceptional brain performance. It contains assessment and treatment clinics for autism and related disorders, and the Treffert Academy, a strength-based school for neurotypical children and those with special needs. Information about the center can be accessed at
www.treffertacademy.com

Links: