051 Should I Start a Business?
Sunday 1st October 2023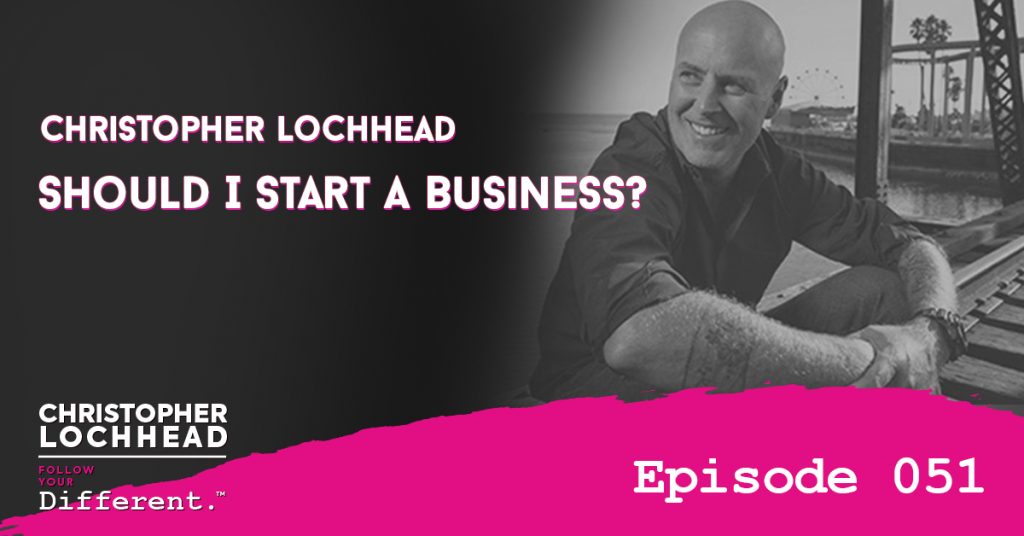 Podcast: Play in new window | Download (Duration: 7:55 — 18.4MB) | Embed
Subscribe: Apple Podcasts | Google Podcasts | Spotify | Pandora | Stitcher | RSS | More
On today's special episode, Christopher answers a question from a young woman who wants to know whether she should start a business. He touches on two points: the effect of formal education on entrepreneurial success and the distinction between missionaries and mercenaries.
Entrepreneurship is Not for Everybody
Christopher received an email from a 20-year-old woman thinking about leaving school to starting a business. Perhaps inspired by his own story, she sought out his help.
With very few options after getting thrown out of school at 18, Christopher started a business. Entrepreneurship was a way out of a life of struggle for him. However, even a huge proponent of entrepreneurship like Christopher thinks it is not the answer for everybody.
"It's an interesting thing that for many entrepreneurs, entrepreneurship is the only root that we have." – Christopher Lochhead
Education Remains Valid for Most
The first thing that you should ask yourself when you consider quitting school to start a business is whether you are really ready. True, a lot has been said about success after dropping out and how college is slowly dying.
But according to the Kauffman Foundation, adults without formal education are much less likely to be entrepreneurs than their educated counterparts. Research also shows that the more educated you are, the more you are going to make. While the media portrays lots of dropout-turned-rockstar tales, the truth is that most entrepreneurs get some education.
"This is coming from a guy who didn't go to school. but I think you need to think twice before dropping out because for most people, school pays off." – Christopher Lochhead
Are You on a Mission?
Another question to ask: are you a missionary or a mercenary? Christopher's buddy Eddie Yoon makes this very important distinction. If you are the latter, then you are going to tap out when it gets hard.
There will be massive losery along the way and the disappointments will be huge. Things that will make you want to quit will happen on a fairly regular basis. Being mission-driven, like what most top VCs dub successful entrepreneurs, is the way to charge forward.
"Your commitment to the mission is what will get you through the hard parts. And there will be hard parts and the hard parts will be way worse than anybody ever expressed to you." – Christopher Lochhead
To hear more about Christopher's take on whether you should start a business, download and listen to the episode. Got a question for Christopher? Email him at blackhole@lochhead.com.
Link:
Quora – What would be your advice for a 21-year-old starting a company?
We hope you enjoyed this episode of Follow Your Different™! Christopher loves hearing from his listeners. Feel free to email him, connect on Facebook, Twitter, Instagram and subscribe on iTunes!