151 The Man Who Saved Metallica Wants To Save You Too w/ Phil Towle
Sunday 1st October 2023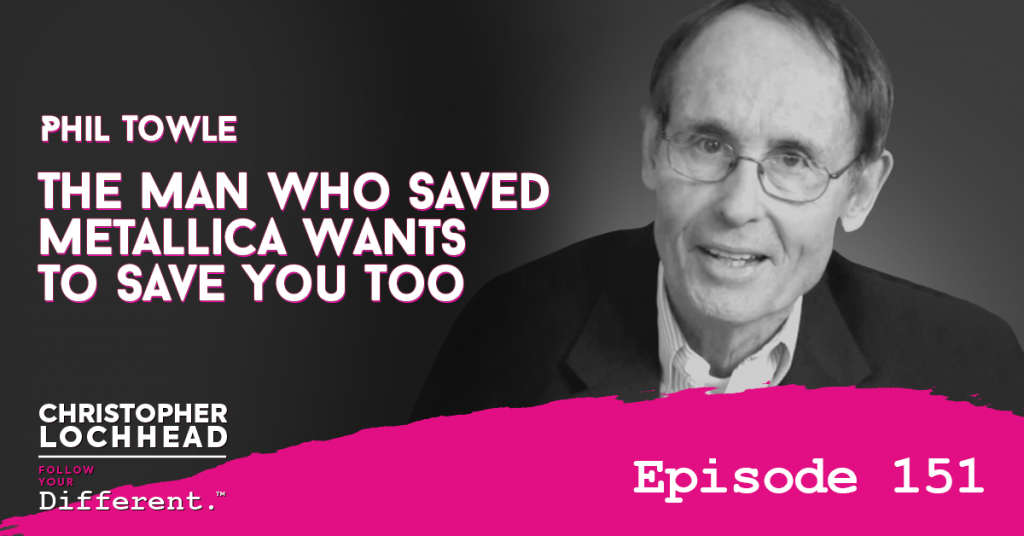 Podcast: Play in new window | Download (Duration: 49:03 — 33.7MB) | Embed
Subscribe: Apple Podcasts | Google Podcasts | Spotify | Pandora | Stitcher | RSS | More
Today the legendary performance coach to rock stars, Phil Towle, joins us today to talk about how we can deal with the coronavirus crisis and how we can make a difference. Phil is a sensei among sensei on life coaching and life design. Kirk Hammett, of Metallica, even said, "If Lennon and McCartney had Phil, the Beatles would never have broken up."
Covid19 Is A Gift
Everyone worldwide is grappling with different issues during this crisis. For Phil, he shares that this challenging situation has forced him to believe that Covid19 is a gift we gave ourselves. This gift forces us to transform a lost, sick and divided society.
"I think that Covid19 is bringing the best out of most of us. I think that we are going to heal ourselves and the only way that we could do it, is to have something that is drastic that makes it more difficult for us to see ourselves as sinners." – Phil Towle
We Are One Civilization
Phil shares that we ought to at ourselves as one civilization. He encourages everyone to set aside personal differences and review oneself instead. He also mentions that social distancing is appropriate at the moment, but a heartfelt connection is a cure.
"It is really hard for me to be angry at somebody else now because they have a different viewpoint. I saved my anger because I have some for my own contributions to the way society screwed itself up." – Phil Towle
Making a Difference
Phil shares how Christopher stood as a role model at this crisis. Chris placed prime importance on his thought about how companies react to this crisis will greatly define their brand. He himself has been collecting gloves and distributing it to local hospitals in Santa Cruz, California.
"It's kind of you to say, Phil. When it became clear if I was a legendary leader, what would I do now and I have tasked myself to answer that question every day and it changes every day. so, I just tried to do and be everything I can." – Christopher Lochhead
To hear more about Phil and his ideas on making a difference during this crisis, download and listen to this episode.
Bio:
Phil Towle is a "performance coach".
He defines "performance coaching" as a proactive psychological strategy that facilitates making your best better.
In addition, Phil works with, "Difference makers" committed to using their God-given talents to fulfill their highest possibilities and those around them…Determined to transform each hardship, setback and self-imposed limitation, into superior achievement…
Sample clients include: Metallica; Dick Vermeil (Superbowl Winning Coach with St. Louis Rams); Bill Romanowski (Professional Athlete); Rascal Flatts; Tom Morello (musician with Rage Against Machine/ Audioslave/ Nightwatchman, and Human Rights Activist)
Links:
Metallica documentary featuring Phil Towle working with the band: "Some Kind of Monster"
We hope you enjoyed this episode of Follow Your Different™! Christopher loves hearing from his listeners. Feel free to email him, connect on Facebook, Twitter, Instagram and subscribe on iTunes!