084 Security w/ Morgan Wright
Monday 20th November 2023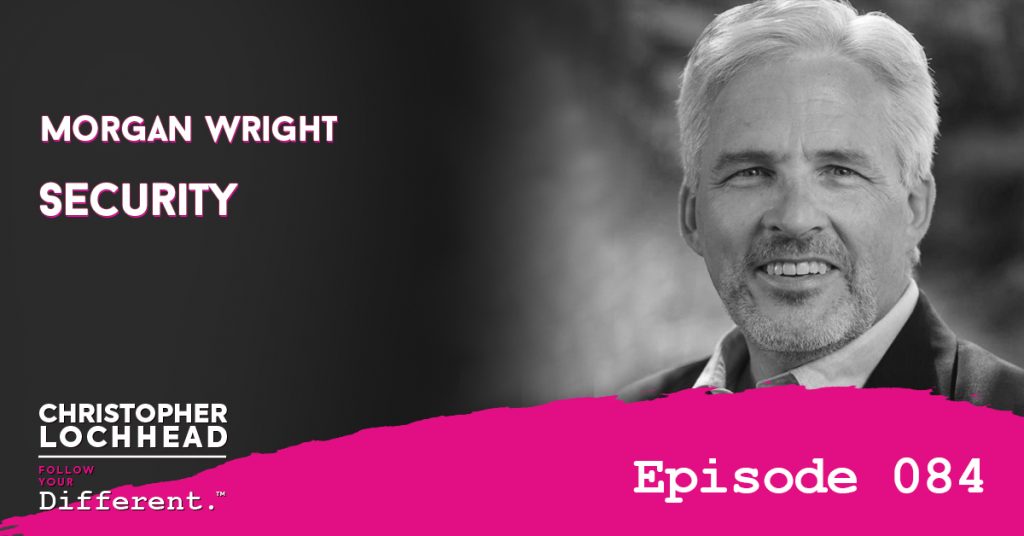 Podcast: Play in new window | Download (Duration: 1:10:56 — 65.1MB) | Embed
Subscribe: Apple Podcasts | Google Podcasts | Spotify | Pandora | RSS | More
Today's fun, informative and somewhat terrifying conversation is with Morgan Wright, Senior Advisor in the US State Department on Antiterrorism. Wright, with 18 years of state and local law enforcement experience, shares pressing stories about China, AI and what Russia did with data from FaceApp and some valuable information about quantum encryption.
An uptight, drill sergeant, with no personality…NOT!
Morgan Wright has 18 years of background with law enforcement and is a National Security opinion writer at TheHill.com. Hundreds of television interviews about security featured Morgan. New York Times best-of selling author has quoted him as well.
He had a background with behavioral assessment and damage assessment⁠—which span from different areas of security such as bomb threats, espionage and illegal importation of dangerous drugs. Amidst these descriptions, one would expect that he is an uptight, drill sergeant with no personality, but he is definitely not.
What's up with Russian FaceApp?
In our previous episode with Tom Siebel, he quoted in his book a statement from Vladimir Putin, which reads "AI is the future, not only for Russia but for all humankind. Whoever becomes a leader of this sphere becomes the ruler of the world."
Wright agreed with Lochhead on this quote. He said there are two things the U.S. Security is worried about now. The first one is the impact of AI and machine learning and what it can do with this information. The second one is the offensive capability of what is going on with Google, Microsoft, and China and Russia, where they are building their versions of Robocops.
"I started looking out for deepfakes not so long ago, not for this Scarlett Johansson and how you make porn stuff out of it. What if, I can show a video that appeared to be the Commanding General telling his troops to "stand down, hold on a minute" — just long enough for one of our adversaries to launch a strategic attack against us." – Morgan Wright
More Security Threat
Wright discusses the real impact AI—from a psychological standpoint, distant information standpoint and kinetic standpoint. He further tells us facts about quantum encryption and what makes it troubling for national security.
"We now have to worry about our troops having to fight armies — that are supplied with technology by American companies." – Morgan Wright
To hear more about security issues and more relevant information from Morgan, download and listen to the episode.
Bio:
Internationally community recognizes Morgan as an expert on cybersecurity strategy, cyberterrorism, identity theft, and privacy.
He is President and Chief Development Officer for RadiusAI.
He currently serves as a Senior Fellow at The Center for Digital Government. In addition
, he is a national security opinion contributor to TheHill.com.
Morgan's landmark testimony before Congress on Healthcare.gov changed how the government collected personally identifiable information.
He appeared in hundreds of interviews on national news, radio, print, and web. These include CNBC, Fox News, Fox Business, CNN, ABC, NPR, NBC and more. Previously, Morgan was a Senior Advisor in the US State Department Antiterrorism Assistance Program. He is also a Senior Law Enforcement Advisor for the 2012 Republican National Convention.
In addition to 18 years in state and local law enforcement, Morgan has developed solutions in defense, justice, and intelligence for the largest technology companies in the world including SAIC, Unisys, Alcatel-Lucent and Cisco.
He's a contributing author for the 4th Edition Computer Security Handbook. He has been quoted in 2 New York Times bestsellers⁠—Sharyl Attkisson: Stonewalled and Carmine Gallow: Talk Like TED.
Links:
America's Enigma problem with China: The threat of quantum computing, TheHill.com
We hope you enjoyed this episode of Follow Your Different™! Christopher loves hearing from his listeners. Feel free to email him, connect on Facebook, Twitter, Instagram and subscribe on iTunes!