045 Bedtime Stories for Managers with Dr. Henry Mintzberg
Wednesday 6th December 2023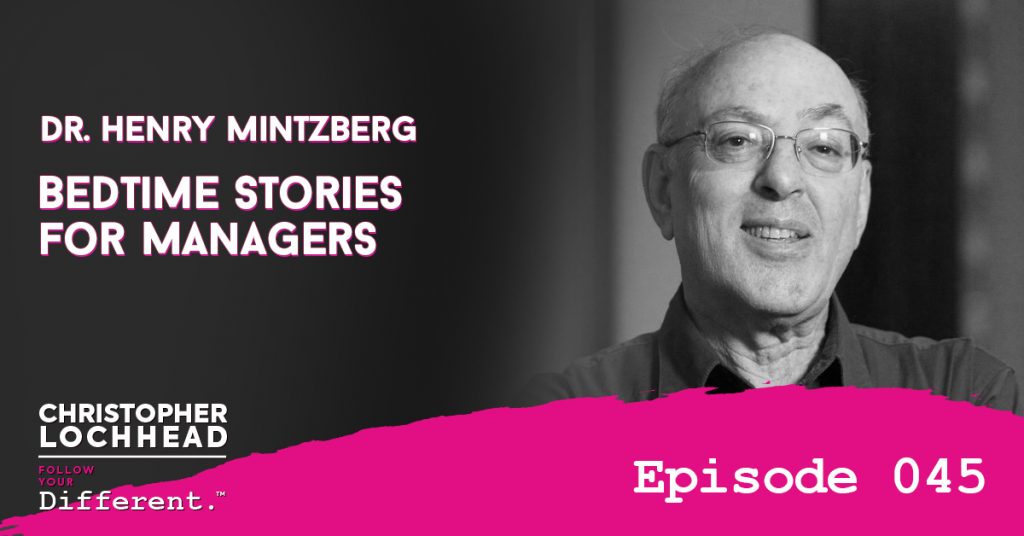 In today's episode, the awesome Dr. Henry Mintzberg sits with us. He unpacks some powerful,
provocative and counterintuitive approaches to managing and decision making. He
also tells us why he thinks we need less of what he calls, Lofty Leadership.
Bedtime Stories for Managers
Manager is not a word we hear that often. One of the
stories is we can't separate leadership from management. Good managers lead and
nobody wants a leader who does not manage.
Everyone thinks that they are leadership expert, but for
Dr. Mintzberg, people must practice both together to succeed and enhance a
community.
"Managers are leaders and leaders are managers." – Dr. Henry Mintzberg
Community vs. Networking
Communities tend to be small as the network can be
massive. He compares these two as the first one can be more personal while
networks are more on relationships and can be critical.
According to Dr. Mintzberg, community is networking. You
keep your community small, but your network of communities is across the whole
organization.
"An effective organization is a community of human beings, not a collection of human resource." – Dr. Henry Mintzberg
The Epidemic of Managing without a Soul
Have you experienced something where you walk on a certain hotel or restaurant and then 2 minutes later, you can tell if the place is together or not? For sure, some of us can get that feeling and this is what Dr. Mintzberg means when he says there is no feeling in the place.
This has been a theme that would come by entrepreneurs,
CEOs, and people managing businesses. He said that the best way to manage an
organization is by connecting with them.
"Managing is about eating scrambled eggs and live your customers' experience. Connect with them." – Dr. Henry Mintzberg
To hear more about Dr. Mintzberg, a Canadian academic and author on business and management, download and listen to this episode
Bio:
Professor Henry
Mintzberg, OC OQ FRSC
is a Canadian academic and author on business and management. He is the
Cleghorn Professor of Management Studies at the Desautels Faculty of Management
of McGill University in Montreal, Quebec, Canada where he has been teaching
since 1968.
Some of his works are:
• Managers Not MBAs
• Strategy Safari
• The Rise and Fall of Strategic Planning
Links:
We hope you enjoyed Dr. Henry Mintzberg on this
episode of Follow Your Different™! Christopher loves hearing from his
listeners. Feel free to email him,
connect on Facebook, Twitter, Instagram and
subscribe on iTunes!