150 Hacks for Joy At Work w/ Best selling author & #1 Apple Podcaster Bruce Daisley
Wednesday 20th September 2023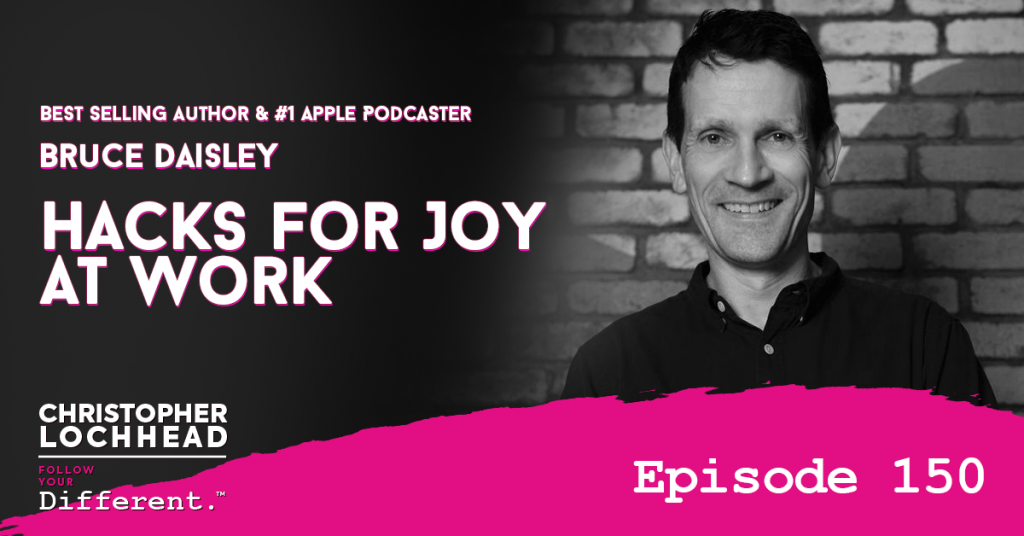 Podcast: Play in new window | Download (Duration: 57:14 — 39.3MB) | Embed
Subscribe: Apple Podcasts | Google Podcasts | Spotify | Pandora | Stitcher | RSS | More
We continue our run of legendary authors with Twitter's former head of Europe Operations, Bruce Daisley. He's got a new book out called Eat, Sleep, Work, Repeat, He's also got a great podcast of the same name!
This conversation is fun as we talk about some of his "30 hacks" for more joy at work. Expect a lot of laughter, conversations about digital relationships, walking meetings, Chinese Sci-Fi and a lot more. Also, pay close attention to our discussion about why you should turn off notifications on your phone!
London To California
The conversation with a lot of laughter from the two. They touched on topics such as living in London, how Europeans adjust when they visit the US and the culinary fusion of European dishes. You might also relate to the two who kept on adding movies in their "to watch list" but have never even started watching any on the list.
Bruce also shared how he loved buying books, but never actually find time reading them. This is also the inspiration why he wrote the book Eat, Sleep, Work, Repeat.
Twitter EU
Bruce shares when he joined Twitter, he never expected he would face a great challenge. Initially, Twitter was rated as one of the best places to work for. However, somewhere along the way, employees started to leave one by one. In a year, 40 of his top people left Twitter.
"Might be something I did, something went wrong. The culture went from being the "biggest party that you never wanted to end" to being this "party that you wished you never had left the house to go to." – Bruce Daisley
He then started commissioning researchers with the hopes of improving workplace and culture. Unfortunately, the people have either not read these papers, or have not implemented it. It was such wasted information so Bruce decided he should write about it.
Eat. Sleep. Work. Repeat.
Bruce shares he wrote this book, which is intentionally a very short episodic series of interventions that anyone can stage in their office or workplace. One piece of information he shares is that open offices increase employees' hate to co-workers by 75%.
"Even if you just read one 10-page chapter and you Xerox it, threw it at your boss, I am hoping that even with that just one intervention might marginally improve people's work." – Bruce Daisley
To hear more about Bruce's ideas on hacks for joy at work and more information about Bruce, download and listen to this episode.
Bio:
Bruce Daisley was previously Twitter's most senior employee outside of the United States, in his role of Vice President across Europe, Middle East and Africa.
He joined the company in 2012 having previously run YouTube UK at Google.
He has also worked in the magazine publishing and radio industries having got his first break by mailing a cartoon resume of his life to prospective employers. Bruce's passion for improving work led to him creating the podcast Eat Sleep Work Repeat on making work better. It became a number 1 smash in the UK (also hitting the business top 10 in the US).
Links:
Book – Eat. Sleep. Work. Repeat.
We hope you enjoyed this episode of Follow Your Different™! Christopher loves hearing from his listeners. Feel free to email him, connect on Facebook, Twitter, Instagram and subscribe on iTunes!