203 How To Be A Bootstrap Entrepreneur On A Mission w/ Thousand Helmets CEO Gloria Hwang
Wednesday 24th February 2021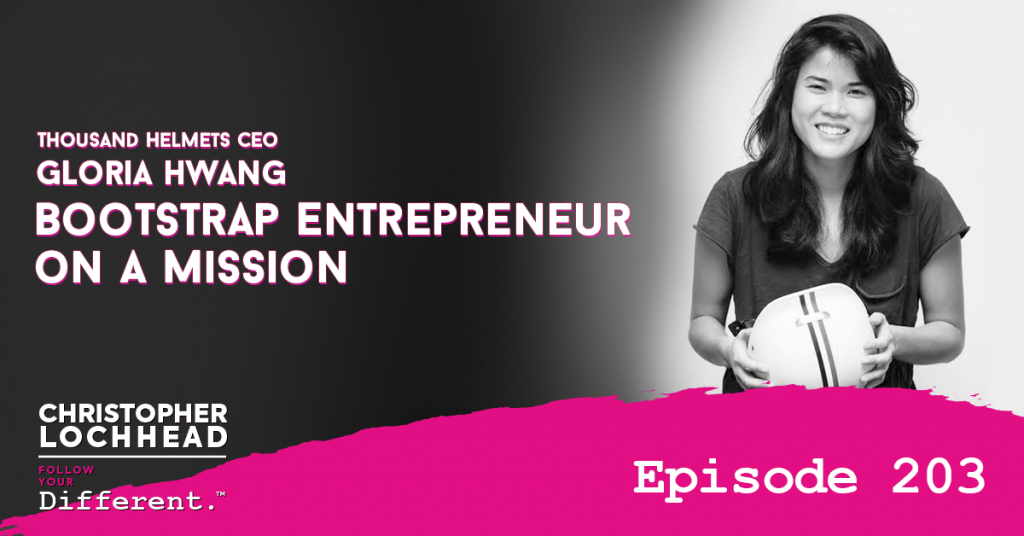 Podcast: Play in new window | Download (Duration: 1:21:08 — 55.7MB) | Embed
Subscribe: Apple Podcasts | Google Podcasts | Spotify | Stitcher | TuneIn | RSS | More
Gloria Hwang was a long time cyclist who never wore a helmet. She thought they were too bulky, inconvenient, and space-agey looking. Then, a friend of hers died in a bike accident. She decided something had to be done about helmets. Gloria, a savvy professional who's been working for five years inside the legendary Tom's shoes, saw the new mobility category designed right in front of her eyes.
With a very small amount of money and a Kickstarter campaign, she started Thousand Helmets. In this episode, we talk about Gloria's story, as an entrepreneur and category designer and her mission of saving lives.
Bio:
After 5 years at Tom's, as a Social Innovation Manager Gloria Hwang founded Thousand Helmets and serves as CEO.
Links:
Designer Spotlight: Thousand Bike Helmets Become A Stylish Safety Accessory
We hope you enjoyed this episode of Follow Your Different™! Christopher loves hearing from his listeners. Feel free to email him, connect on Facebook, Twitter, Instagram, and subscribe on iTunes