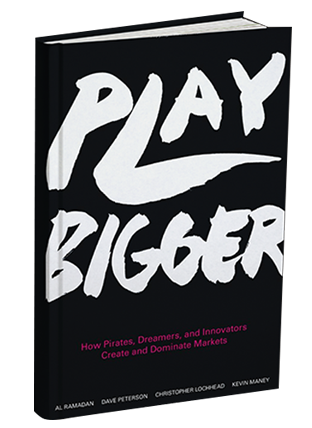 HOW PIRATES, DREAMERS, AND INNOVATORS CREATE AND

DOMINATE MARKETS
What does it take to win today? Play Bigger introduces the new discipline of category design developed by the founders of a Silicon Valley firm. It is "the new how-to guide for entrepreneurs and executives who want to build legendary, enduring companies," says Jim Goetz of Sequoia Capital.
Unicorns, pirates, dreamers, VC's and entrepreneurs- Required summer, fall, winter spring reading!
David S
How to be the best - really well done
Reg Nordman
Play Bigger is highly recommended and a must read book regardless of the industry ...
R. OBrien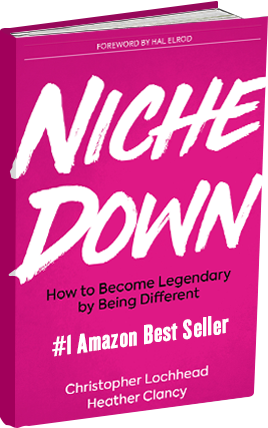 HOW TO BECOME LEGENDARY BY

BEING DIFFERENT
Stand out from the competition and claim new ground. Niche Down explores the stories of people who found the courage to follow their differences and ultimately became legendary in their niche. It brings a new perspective about life and business as well as much needed insights to succeed.
Take risks. Don't just try to be better - but try to be different.
Shaku A.
Own your different, become legendary, Niche Down!
Scott A.
This is something everyone intuitively thinks that thankfully we now have the verbiage to.
Casey M.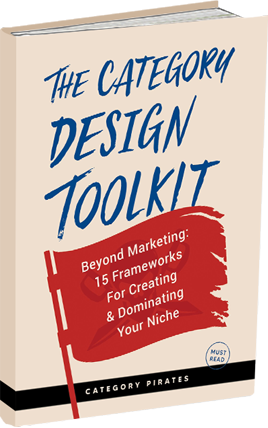 The Category Design Toolkit: Beyond Marketing: 15 Frameworks For Creating &

Dominating Your Niche
Over the past 20 years, Category Creation and Category Design has gone from being a little-known "positioning" secret from advertising legends like David Ogilvy, Leo Burnett, Al Ries, Jack Trout, Gary Halbert, and more, to now becoming the single most in-demand skill among business leaders, Fortune 500 executives, Silicon Valley entrepreneurs, marketers, and even the next generation of digital creators.
Loved the examples given. It's a whole new way of thinking. Thinking about thinking is one of the most important things you can do.
Neil Bee
I absolutely loved the way the authors take on category design, the creators and the super consumers.
Kara Goldin
The category design concepts contained in the book are an absolute game changer
BDE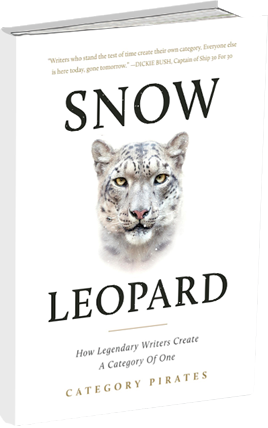 Snow Leopard: How Legendary Writers

Create A Category Of One




Snow Leopard is the first writing advice book ever written through a Category Design lens. Inside, what you will not find are a bunch of nose-picky suggestions for how you can make your writing "better." There will be no talk of comma placement, grammatical correctness, or a recap of Joseph Campbell's "Hero's Journey."
My copy is orange with all the highlights. This book is filled with key distinctions to think differently and marketing and content strategy.
Chris
Parts of this book captivated me, especially early on. The mid section felt like a slog. It helped me think through my positioning
Ben
My mindset is treading the territory of the Snow Leopard, and the kindling here has ignited a turf-fire deep within me that will burn methodically for quite some time.
Brian J Sheehan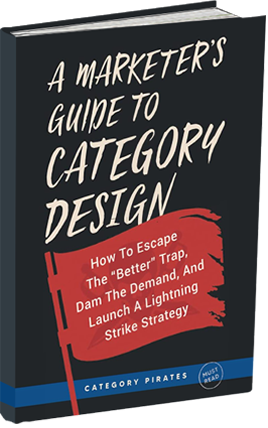 A Marketer's Guide To Category Design: How To Escape The "Better" Trap, Dam The Demand, And Launch A

Lightning Strike Strategy
The reason is because all marketing sits within a context. "He or she who frames the problem owns the solution."
Loved this book. Kindle or the book don't know is formatted weird. It was hard to follow the steps, numbers and what went with what, but the content was great.
Robin King
This book will not only change the way you think about your company, it'll ensure you are steering your ship in the right direction—saving you time, energy, and money.
Dr. Matthew Jones
Every freelancer, business owner and marketer should read this book. It should be compulsory. Best thing I've read in years.
Mrs M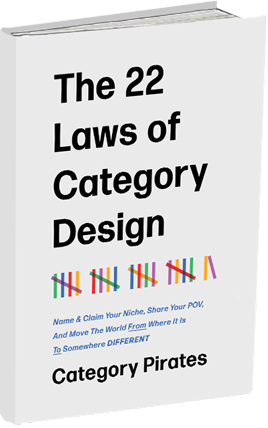 The

22 Laws

of Category Design



Name & Claim Your Niche, Share Your POV, And Move The World From Where It Is To Somewhere Different
This book is for a very small percentage of business people.
You see, most people in business are not trying to use Category Design to create a new category that changes the future and generates exponential new value. Instead, many people in business are trying to "not get fired." Many people want to go to work, make a contribution, and go home.
Stay updated with our latest releases on Apple Podcasts, Spotify and other popular services.