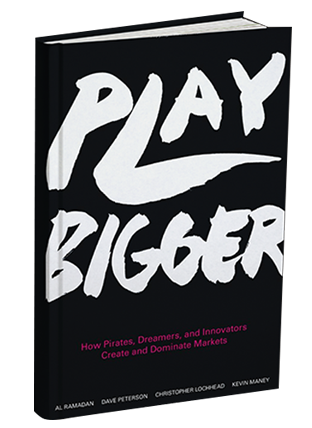 HOW PIRATES, DREAMERS, AND INNOVATORS CREATE AND

DOMINATE MARKETS
What does it take to win today? Play Bigger introduces the new discipline of category design developed by the founders of a Silicon Valley firm. It is "the new how-to guide for entrepreneurs and executives who want to build legendary, enduring companies," says Jim Goetz of Sequoia Capital.
Unicorns, pirates, dreamers, VC's and entrepreneurs- Required summer, fall, winter spring reading!
David S
How to be the best - really well done
Reg Nordman
Play Bigger is highly recommended and a must read book regardless of the industry ...
R. OBrien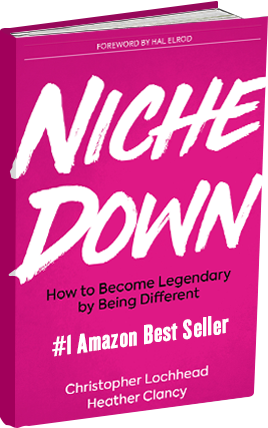 HOW TO BECOME LEGENDARY BY

BEING DIFFERENT
Stand out from the competition and claim new ground. Niche Down explores the stories of people who found the courage to follow their differences and ultimately became legendary in their niche. It brings a new perspective about life and business as well as much needed insights to succeed.
Take risks. Don't just try to be better - but try to be different.
Shaku A.
Own your different, become legendary, Niche Down!
Scott A.
This is something everyone intuitively thinks that thankfully we now have the verbiage to.
Casey M.
Stay updated with our latest releases on Apple Podcasts, Spotify and other popular services.