203 Leah Busque: Engineer to Entrepreneur to Startup Investor
Friday 21st February 2020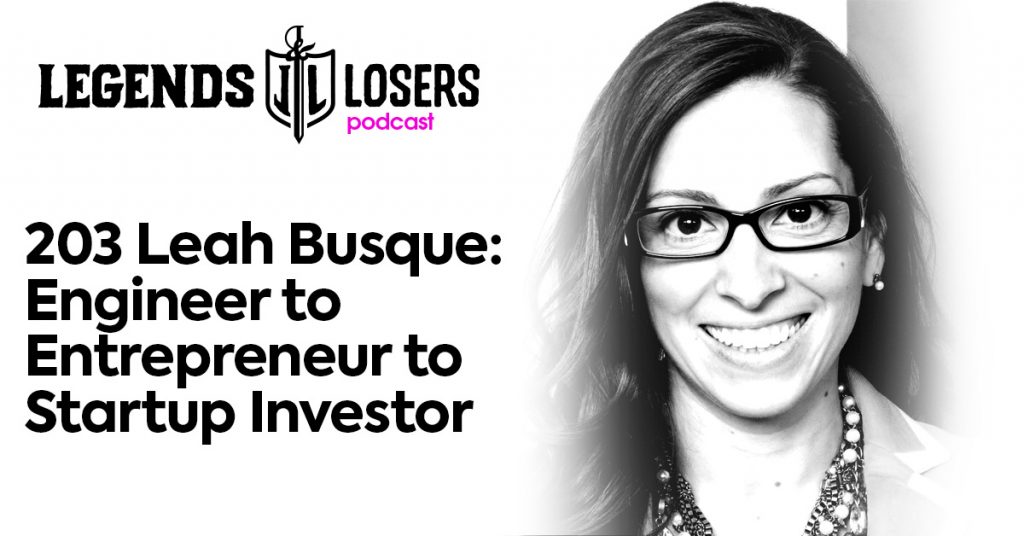 Podcast: Play in new window | Download (Duration: 1:11:41 — 65.7MB) | Embed
Why is the "gig economy" more than what its moniker entails? What kind of thoughts does a young woman looking for her first job out of college have? On today's episode, Leah Busque, founder of TaskRabbit and venture capitalist at Fuel Capital, shares her journey.
"Flexibility in the future work is one big pillar, one big category… Over the course of the last decade, we've just seen that pillar, that value explode across all these different companies and all these new ways of working." – Leah Busque
Three Things We Learned
Flexibility in new ways of working
Leah founded TaskRabbit in 2008 because of the financial crisis that hit the US in September that year. With the catalyst that began the shift and change around how people perceived the future of work, she thought it was an incredible time to start a company based around new ways of working. With the instability of the financial markets also came the emergence of flexible ways of working which more and more people loved and appreciated as the years went by.
Trade-offs of choosing flexibility
The "gig economy" is a term that usually would feel demeaning for freelancers who choose to manage their own schedule and choose to work with people they want. But even the traditional benefits that come with secure jobs will have to marry this flexibility-driven economy in the future. All it's going to take is the consistent push of companies and workers for this to happen.
Long-term jobs are now growing less possible and desirable
The workforce is changing and companies are undergoing the same changes to meet the rapidly evolving demands and expectations of the next generation of workers. The past generations would commit to jobs for decades and then retire. But at present time, companies will be hard pressed to find a 22-year-old with a set goal of staying with them forever.
Leah herself had her parents as her models when she was still starting out as part of the workforce. With IBM being one of the most nurturing companies for female employees, she had in her head to climb up the ladder and build her dream career within it. But long story short, that didn't stay true.
Bio / Story:
Leah Busque is an engineer turned entrepreneur turned venture capitalist at Fuel Capital. She founded TaskRabbit in 2008, which was then later acquired by IKEA in 2017.
Links:
https://www.linkedin.com/in/labusque/
https://en.wikipedia.org/wiki/Leah_Busque
https://twitter.com/labunleashed
https://techcrunch.com/2017/09/28/ikea-buys-taskrabbit/
We hope you enjoyed Leah Busque on this episode of Legends and Losers! Christopher loves hearing from his listeners. Feel free to email him, connect on Facebook, Twitter, Instagram and subscribe on iTunes!