231: Questions and Cocktails First Marketing Hire
Thursday 20th June 2019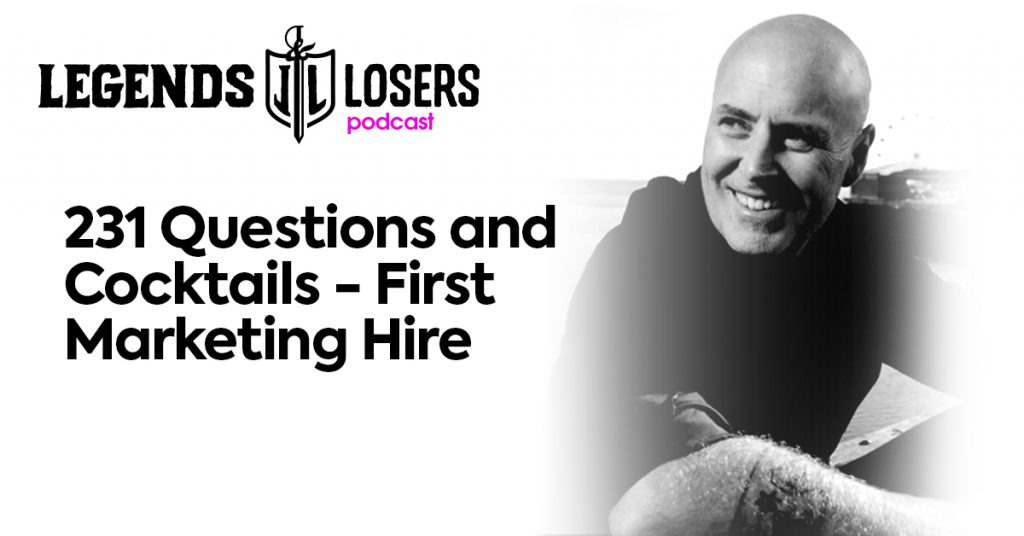 Podcast: Play in new window | Download (Duration: 5:20 — 4.9MB) | Embed
On another episode of Questions and Cocktails, Christopher Lochhead responds to a question by an aspiring category king. What does a good first marketing hire look like? Do you choose potential over experience?
"I think legendary CEOs are evangelists and they don't outsource the strategic part of marketing." – Christopher Lochhead
Working on Lightning Strikes
Josh Goodman is grinding to build his nine-person company to a new height. They have doubled in revenue for the last three years in a row. However, their marketing department has little to nothing besides SEO and social targeting advertising.
He has advertised for a Marketing Manager on LinkedIn and has gotten a lot of responses. With his venture for a first marketing hire, he wants to hear thoughts on whether to hire a 25-year-old or someone who's hardcore in the trenches of marketing.
Hiring Right for a Small Business
It can often be tempting to hire a youngster with tons of potential and still has a lot of room for growth. The company can sell them on what they do in the business in order to help the new hire crush it in the role they will take.
On the other hand, there is the option to hire someone that has had their experience with email campaigns and content marketing. These people are all about creating a brand and helping manage and build assets.
Outsourcing the Strategy
For a small entrepreneurial company, the CEO also needs to take up the role of the CMO. A C-level executive sounds like a good idea, but it is far more beneficial for a CEO to act as the category designer and evangelist of a brand, especially at an early stage of the game.
Even when a company has gotten bigger, the E in CEO should still stand for "evangelist". Prominent examples include Steve Jobs of Apple and Larry Ellison of Oracle.
To hear more from Christopher, download and listen to the episode!