198 David Cancel Engineer to CEO
Monday 20th May 2019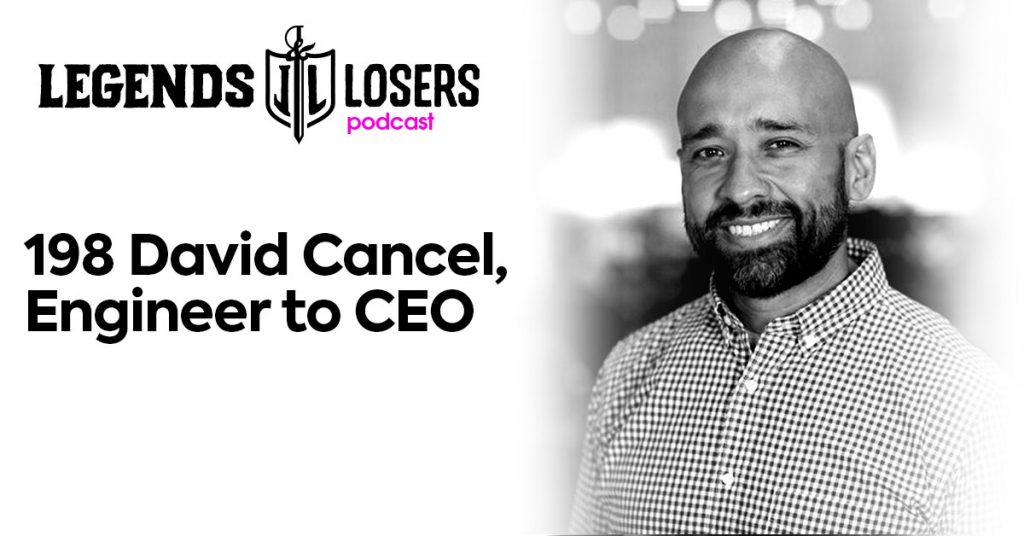 Podcast: Play in new window | Download (Duration: 1:24:21 — 77.3MB) | Embed
David Cancel is the co-founder and CEO of Drift, one of the fastest growing companies in the marketing space. A former engineer, he's also a podcaster and author. Today he joins Christopher Lochhead to talk about building massive technological startups, sabbaticals, books, and why conversational marketing is the future.
"For me myself, engineer to tech to product to now, CEO… they're kinda like a progression of the same thing… It's like I'm trying to create our own world." – David Cancel
Three Things We Learned
When they first put up Drift, David and his team figured to create a tradition of taking a sabbatical every three years. But his turn to take a temporary leave from work came with the worst possible timing. His wife pointed out the fact that if he didn't do it now, no one in the company was going to follow through, and so with tons of anxiety, he cashed in on the leave.
Pulling off a sabbatical with a great team
While his learning sabbatical offered lots of time to meditate and examine his life and willingly be at the beck and call of his daughter, some things broke. They were nothing he couldn't fix though. He had his management team whom he could lean on while he set an example for all of Drift's 190 and some employees to thank for that.
A startup faster than a rocket ship
Prior to Drift, David was the Chief Products Officer at Hubspot, another hugely successful company. The culmination of his experience from being part of large-scale bodies aided in growing Drift. And now his business is doing amazing, faster than any other company within and without their category.
Building a startup is one tough endeavor. Growing one is even more difficult because then you will have to learn how to brake and not implode. But with a team behind him willing to stay true to their visions from the get-go—sabbaticals included—, David thinks they can do it all.
Bio:

David Cancel is a serial entrepreneur, podcast host (Seeking Wisdom) and angel investor/advisor.
Best known for creating hypergrowth companies, products and product teams at companies such as Drift.com, HubSpot, Performable, Ghostery and Compete.
David has been featured by media outlets such as The New York Times, Forbes, Fortune, Wired and Fast Company. David has guest lectured on entrepreneurship at Harvard, Harvard Business School, MIT, MIT's Sloan School of Management, Bentley and other Universities.
His popular blog davidcancel.com has been read by 1M+ entrepreneurs, and his Twitter account @dcancel has 180k followers and is considered a "Must-Follow" account for entrepreneurs, executives and product people.
Links: