227: Questions and Cocktails Content Creator/Thought Leader
Friday 21st February 2020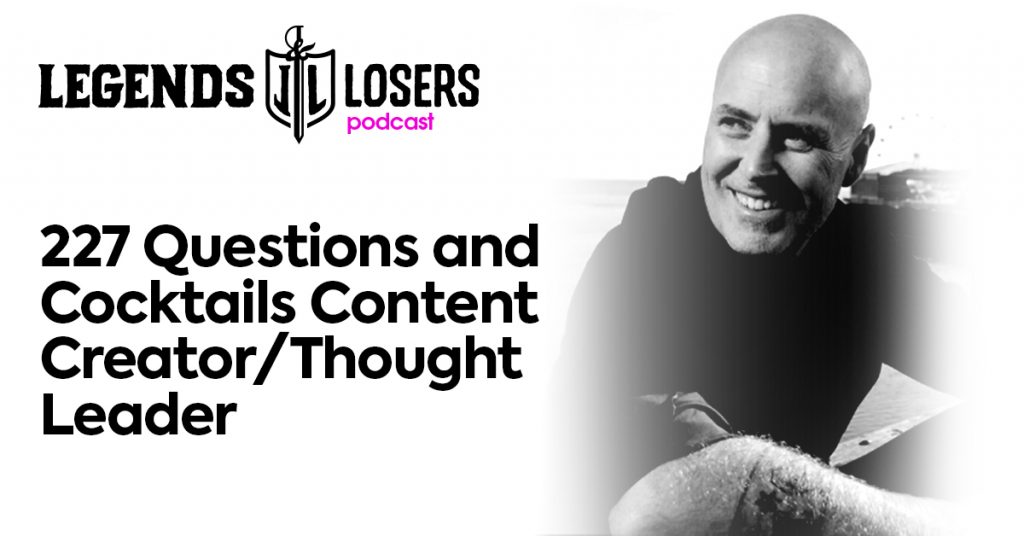 Podcast: Play in new window | Download (Duration: 13:34 — 12.5MB) | Embed
Subscribe: Apple Podcasts | Android | Google Podcasts | Stitcher | TuneIn | Spotify | RSS | More
On this episode of Questions and Cocktails, Christopher Lochhead answers another question from one of his listeners. How does one go about becoming a great content creator and thought leader?
"A lot of the most interesting people have a unique and differentiated point of view and they kind of come from that point of view on a regular basis." – Christopher Lochhead

Think About the How
Before you start creating your content, you might want to think about how you would want to do it. Distribution and form matter a lot, whether you choose to do a blog, book, or podcast. You might also want to become a Twitter thought leader.
Ever since he started his own podcast, Christopher has learned that he can also turn a great episode into a blog. Niche Down, in fact, made use of a lot of examples that originated from great podcast conversations. There are so many ways to express great content, primary or secondary.
What is Different About You?
The world doesn't need anymore bull. No one needs a blog post from you about following your passion or any other topic that has been done so many times already.
When starting out as a content creator and thought leader, the first thing that you must think about is what's different about you. Once identified, you must lean on that different.
Develop Your POV
What problem do you solve and why does that problem matter? In solving this problem, you must also have a point of view that is interesting, provocative and differentiated. While he puts out a lot of things, Christopher's content has recurring themes, and this is because he has a point of view centered around entrepreneurship, category design and life design.
Make no mistake. As a content creator and thought leader, you can go from one topic to another. But having that perspective that you work with regularly will help you stay grounded and be truly different.
To hear more advice from Christopher, download and listen to the episode!