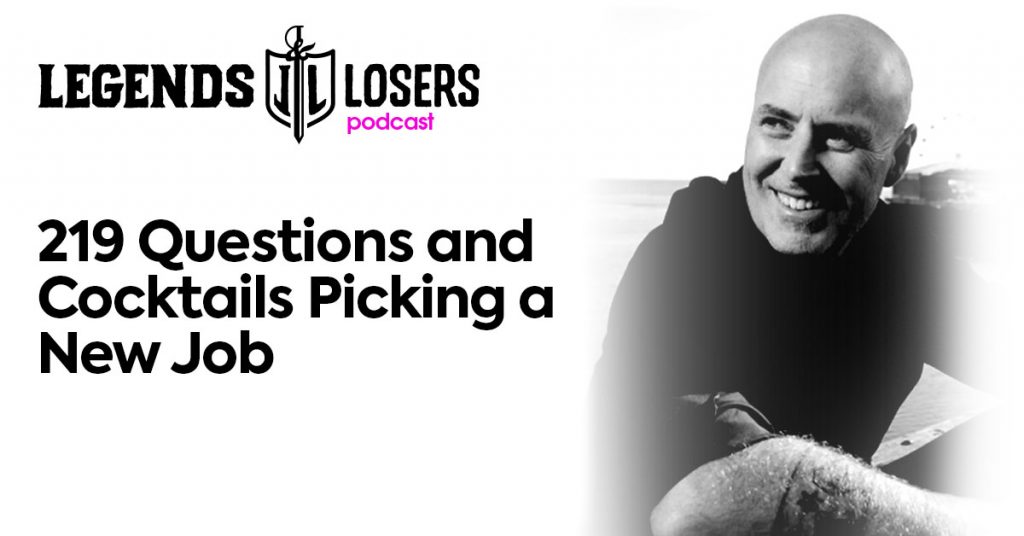 Podcast: Play in new window | Download (Duration: 7:26 — 10.3MB) | Embed
Subscribe: Apple Podcasts | Android | Google Podcasts | Stitcher | TuneIn | Spotify | RSS | More
What considerations should you make to become a legendary CEO? On this episode of Questions and Cocktails, Christopher Lochhead answers this question and offers his real-life perspective on designing a legendary career.
"I have learned more by being on a few winning teams than I ever learned from being on losing teams." – Christopher Lochhead
Sorting Out One's Priorities
How do you find the right job given a specific goal of becoming a CEO? Christopher says that this conversation has been a constant over the years. Just how do you pick the next opportunity to ensure your success?
It seems that many people make career decisions in the complete opposite manner he personally would. A lot of the people he would talk to usually pick salary first, then title, the actual job, and lastly, the potential of the company they will be part of. And while this thinking is understandable, it often isn't the right way to go.
Team Potential is Important
Christopher would suggest inverting this list, that is, to put potential first before anything else. When making a career decision, ask yourself if you see a company's potential for growth and its category potential. Mull over the possibility of the company becoming a category king or queen, or if they already are, whether there is a new category opportunity they will prosecute or expand.
It is better to ride on the bench for one of the greatest teams of all times than be a starter on the team that sucks. And it is also important to stumble a few times to learn what you ought not to do. But you should also be able to taste true success and you can only do that by becoming part of a team that will offer you the right opportunities.
Other Things to Consider
The job comes second, then the title. And while money matters, the economics will take care of themselves once everything else is in place.
To hear Christopher expound on these points, download and listen to the episode!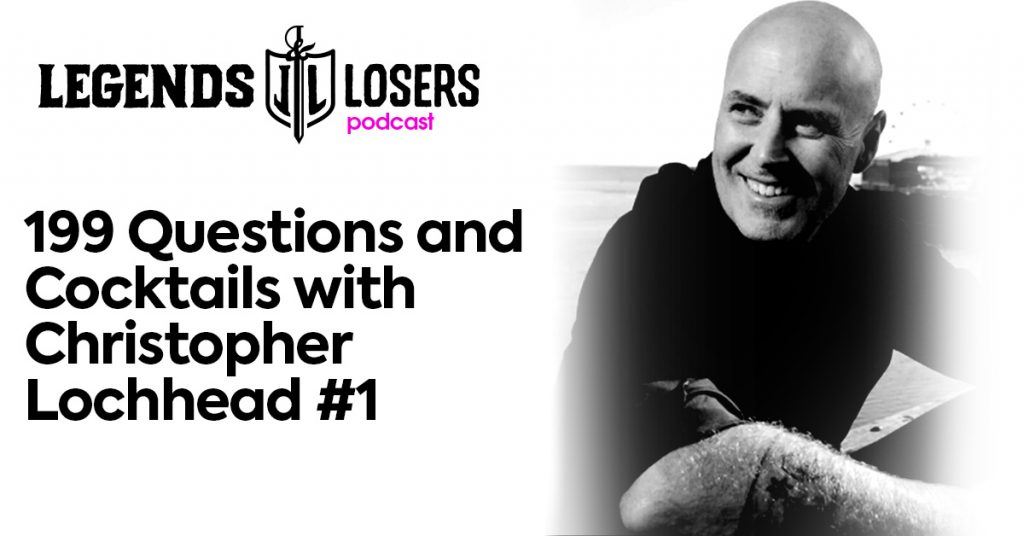 Podcast: Play in new window | Download (Duration: 23:55 — 22.0MB) | Embed
In this first episode of Questions and Cocktails 1, Christopher Lochhead answers questions from his legendary listeners. People from different walks of life send in their emails, and Christopher dishes out some unfiltered pieces of advice.

"Like in anything, most people quit. And if you wanna be successful, you gotta stick to it." – Christopher Lochhead on staying true to your podcast's brand
Young Professionals in an Aging World
Aaron, a Doctorate of Pharmacy and MBA student shares how listening to a tech industry podcast has offered him a different perspective of his own niche. Bloated with inefficiencies, his industry has seen zero progress in innovations. In a field where earning tenure means respect, he and other young professionals struggle to be taken seriously.
How can young professionals with an entrepreneurial spirit gather the respect to have the real conversations and cause change in an industry run by older people?
"Don't let anyone stop you from bringing your ideas forward. There are some older people in business who do stay curious. They are open, they will be your allies." – Christopher Lochhead
Starting a Podcast
An anonymous listener who once heard Christopher guest in Jordan Harbinger's show seeks advice on how to start their own podcast. After years of being a chef and handling different food establishments and services, they are now ready to express themselves in some other way. They hope to bring more light to what they do beyond glorified social media posts on success.
Christopher gives a couple of tips on how to launch a successful podcast. He suggests getting a producer and editor to deal with the technical aspect of podcasting and building a brand that reflects both the personality of the host and their vision.
To learn more from Christopher in this edition of Questions and Cocktails 1, listen to the episode now!
Links: