175 Gina Bianchini – Why Niche Networks Are Mighty
Monday 20th May 2019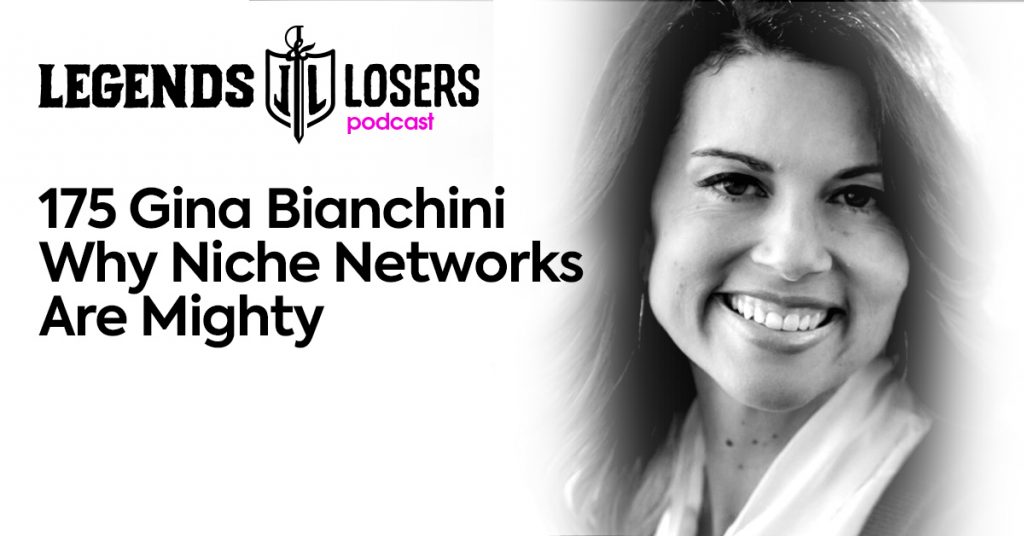 Podcast: Play in new window | Download (Duration: 1:01:50 — 56.7MB) | Embed
How does a future of online niches that feel like awesome parties sound? Gina Bianchini, CEO and founder of Mighty Networks, sits with Christopher Lochhead to talk about the importance of building digital communities founded on and maintaining actual human connections.
"I want to preserve and reserve 'community' for something very specific, which is a vibrant, connected, meaningful experience amongst people who truly treasure and value each other." – Gina Bianchini
Three Things We Learned
The present does not have to be the future
Gina feels extremely fortunate for being able to pick the line of niche networks. She's been able to imagine how social networks would evolve into a picture of the future that is different from what has actually happened. While present conditions and trends will most certainly predict what's yet to come, Gina believes that people hold the power to change and make better the future of online communities.
It's only the beginning for the digital future
Facebook is fifteen years old, yes, and some people think that it's done. But this notion is actually silly and unnecessarily so. We have yet to figure out how to bring people down in the specific lifestyle that will trailblaze the future of online communities. And we're only at the beginning.
Some social networks fail to foster a true culture of community
A couple of years ago, Facebook began changing its algorithms with the intention of making better its users' community experience. Over time, this became detrimental because people are actually far more interesting than Facebook makes them out to be. This is how some social networking platforms actually fall short, limiting the chances of organic formation of communities that people actually seek.
The future of digital communities should reflect the wonderful, vibrant, and colorful world that we wake up to every single day. Digital realities need not be removed from what we experience in the real world. The same is true for communities and social networks that form within a virtual platform.
Gina Bianchini (twitter: @ginab) is an entrepreneur, investor and the CEO and founder of Mighty Networks a new type of social network platform for creating communities.
An early pioneer in social networking, she was CEO of Ning, which she co-founded with entrepreneur and venture capitalist Marc Andreessen.
Prior to Ning, Bianchini was co-founder and president of Harmonic Communications which was acquired by Dentsu.
She has also held positions at CKS Group and Goldman Sachs & Co.[6]
She graduated from Stanford University in 1994 and has been featured on the cover of Fortune magazine, on Charlie Rose and appeared in many top business publications.