170 Isaac Morehouse – How To Have a Legendary Career
Tuesday 18th June 2019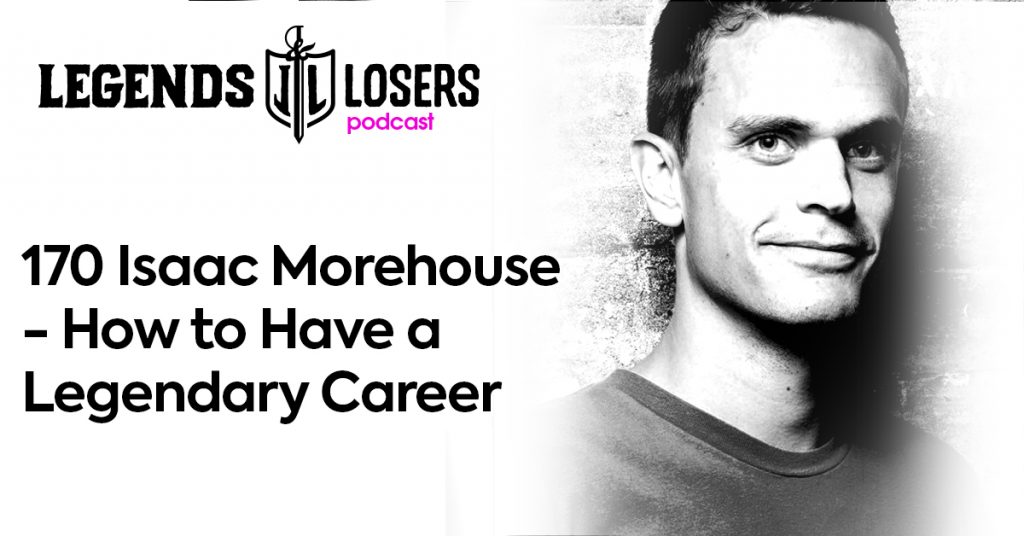 Podcast: Play in new window | Download (Duration: 1:35:53 — 87.8MB) | Embed
Today Isaac Morehouse, founder and chief executive of Praxis joins Christopher Lochhead to talk about the power and value of being an apprentice and why being your own credential is important. He also shares why it's seminal to build your own digital body of work.
"Don't go buy a third-party credential. Be your own credential." – Isaac Morehouse
Three Things We Learned
Degrees are dead, you need experience
Getting out there in the world and learning by doing is the best way to launch an entrepreneurial career. College degrees can be attained by almost everyone, but the experience of the bigger world is what ultimately determines one's success. Seeing what business is like will help you execute your vision, whether you know what it is or not.
An apprenticeship will open your eyes
People who want to do business are sometimes downtrodden by the mere fact that they have no business idea to begin with. Isaac Morehouse says that this is where working alongside someone who has a vision that they are able to execute can become your greatest learning experience. By exposing yourself to the methods of a mentor and understanding the technical aspects of the business world from a practical perspective, you'll start to find that unique intersection of things that you're good at, things that people value, and things that pay money.
Ability to create value and prove this to people matter
It doesn't matter if you're a genius who has come up with a life-altering epiphany. If nobody gets wind of your idea or anything that you produce, then it's practically devalued and good as non-existent.
Getting out in the world and becoming your own credential will guarantee a path to success. Experience is still the best teacher. You will have to acquire the skills by being exposed to the business world and exert effort to build the body of work that you'll be known for.
Bio:
Isaac Morehouse is the CEO of Praxis. There's nothing he loves more than seeing people break free of the conveyor belt and live life on their own terms (except maybe a Lions Super Bowl victory, but he's not holding his breath on that one). Praxis is the incorporated version of his philosophy on life and education. He blogs at isaacmorehouse.com.
Links:
https://isaacmorehouse.com/about/
https://discoverpraxis.com/praxis-education-experience-differ-college-education-experience/