155 John's Crazy Socks
Sunday 19th May 2019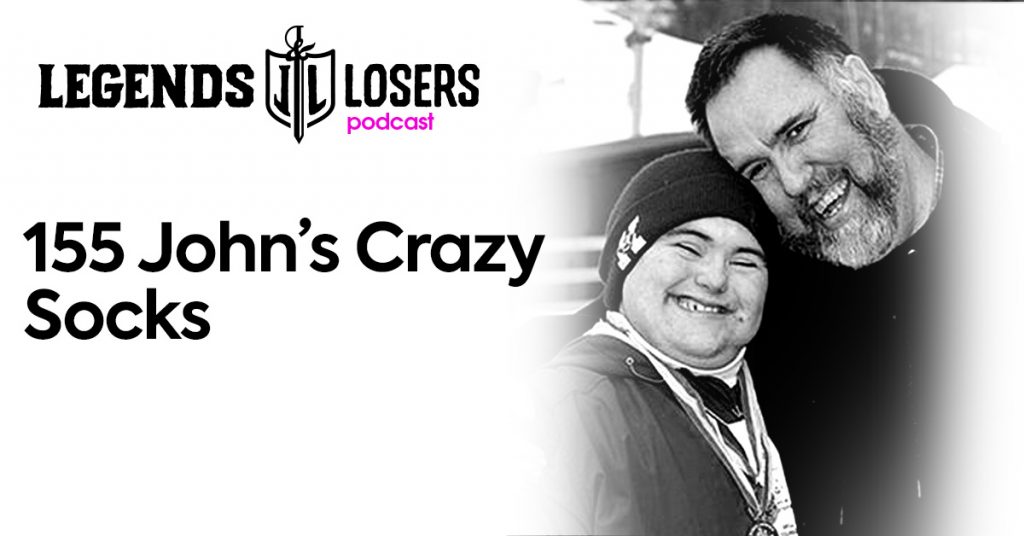 Podcast: Play in new window | Download (Duration: 1:07:56 — 62.2MB) | Embed
Happiness is so hard to come by these days that we cling to anything that gives us just that. It's almost tempting to hoard the little things that make us feel good, which is why it's so noble to share the joy. John and Mark Cronin join us today to talk about John's Crazy Socks, the business that is remarkable not only by virtue of its owner but its mission.
"We're not in the business of being right. We're in the business of spreading happiness." – Mark Cronin on the mantra of John's Crazy Socks
Three Things We Learned
Carrying out a mission may just be a bonus
John and Mark are able to connect with a lot of people from all walks of life in carrying out their mission. From former presidents and prime ministers to injured NFL players, John's Crazy Socks has reached a lot of people. But the icing on the cake is the father and son bonding that comes along with the business, which can never be traded for anything else in the world.
Happiness should imbue everything you do
There are instances when customer representatives have to deal with irate clients who are counterexamples to the adage that customers are always right. It's during these times when John and Mark remind their staff that fighting fire with fire is a futile effort. They make everyone happy and will do everything to stay true to their mission.
Happiness from gratitude is best shared
John loves writing thank-you notes to their customers and expressing gratitude to their staff. These gestures make people feel better, and it's what makes John feel happy. And this happiness, the little joys derived from simply being grateful, is the kind of happiness that John wants to share with everyone they meet.
Life is riddled with a constant pursuit of happiness. We're all struggling to find our silver linings, but what makes us human is our willingness to go out of way and share our joy with other people who need it.
Bio:
John Cronin has Down syndrome, but that hasn't held him back. John lives with his parents, Mark & Carol Cronin in New York. John, a 21-year-old entrepreneur is the mind behind John's Crazy Socks, a million+ dollar business focused on making fun, creative, and colorful socks available to the masses. And he doesn't let anything stop him from reaching for success, including Down's Syndrome.