145: Joe Sanok – Guru to Practitioners Show
Tuesday 18th June 2019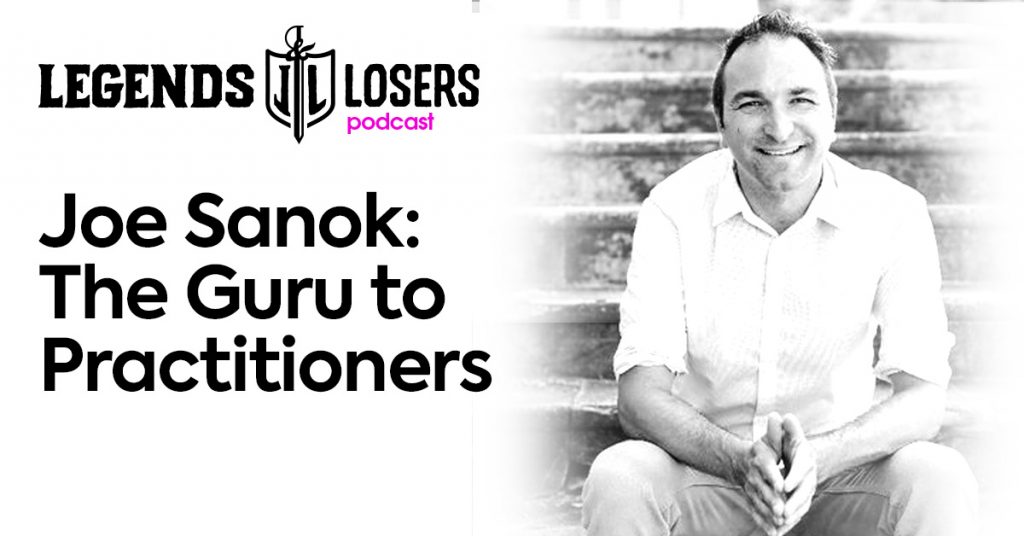 Podcast: Play in new window | Download (Duration: 1:14:35 — 68.3MB) | Embed
"We've got our here and now, we've got our own sense of where we need to head, but we also don't know where we're headed. Life becomes this adventure that could end this afternoon or it could last to a hundred and five." – Joe Sanok
How does someone take up the task of teaching practitioners the effective way of practicing what they do? One day we wake up with a consciousness that we're bound to do significant work, but life offers very few pointers on coming up with the best approach. In this episode, celebrated consultant of consultants, Joe Sanok shares how a deep sense of purpose coupled with the right knowledge to growth in practice will prove indispensable to our life's cache.
Three Things We Learned
Worldliness must be sought in order to grow
Experiencing the world in its plenitude and barrenness is crucial in shaping our life's work. We seek justice because life is unfair ground, and for this very reason we try to come up with ways to improve the human life we're born into. By taking stock of where we're needed by the people who need us, we gain two things: a sense of purpose and an understanding of the different manners by which we can approach and improve our practice.
Gratitude must be maintained regardless of our level of success
Pitfalls become of success without gratitude. We miss out on a lot of opportunities in the human experience beyond growing our business, making profits, and just experiencing life in general. Making a habit out of being grateful for our successes, no matter how seemingly trivial or life-altering, will aid us in sustaining steam and blooming in our identified niche.
Overcoming the challenge of practicing what you preach is a given
Roadblocks in life often present themselves as ironies. Putting out what we think people need to consume entails that we need to live and breathe them. Becoming the result of our own practice is the best testament to our success.
People often come at life knowing what they want to do but not how they should do it. Opportunities for learning are abundant, but not everyone can readily see them. This can hamper our growth as individuals and create a barrier to making the most out of what our chosen practices can give us.
Having a deep sense of purpose, gratitude, and daring to hone our self-work are crucial to becoming the best practitioners we can be.
Bio
Joe Sanok is a speaker, mental health counselor, business consultant, and podcaster. Joe has the #1 podcast for counselors, The Practice of the Practice Podcast. With interviews with Pat Flynn, John Lee Dumas, Chris Ducker, Rob Bell, Glennon Doyle Melton, and Lewis Howes, Joe is a rising star in the speaking world! Joe is a writer for PsychCentral, has been featured on the Huffington Post, Forbes, GOOD Magazine, Reader's Digest, Bustle, and Yahoo News. He is a keynote speaker, author of five books, and is a top-consultant.