142: HBR'S Dan McGinn Gets Psyched Up
Thursday 20th June 2019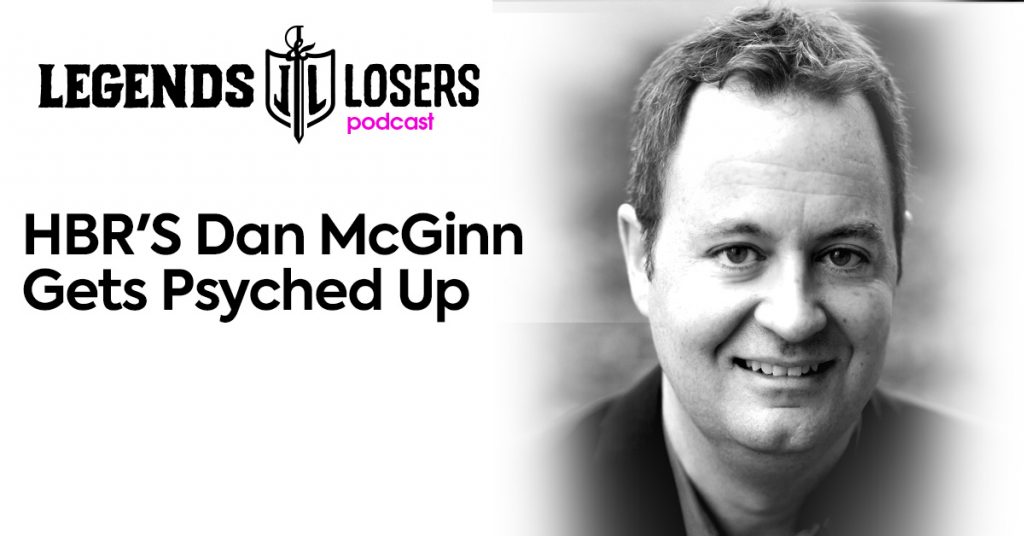 Podcast: Play in new window | Download (Duration: 1:54:00 — 104.4MB) | Embed
There are moments in our lives that can either make us or break us. When you are engulfed with the reality of a performance, what are the things you should do before even setting your foot on the stage? Harvard Business Review's Senior Editor Daniel McGinn shares self-liberating examples from his book Psyched Up.
"If you haven't come up with a routine that lets you handle the flood of adrenaline you're going feel the moments before you walk on stage, it's going to detract from your performance." – Daniel McGinn
3 Things We Learned:
Be prepared to deal with your make or break moments
According to McGinn, there's a disproportionate thin slice of moments. Everyone can work as many hours in a year towards a goal but only a proportion of which can either make you or break you. How you set yourself up towards those moments matter.
Market leaders usually don't look behind themselves too much
Jeff Bezos and Amazon, for example, focus on the needs of their customers. Looking after competitors isn't that big of a priority. They create the rules and always refer back to their founding principles.
Practice is never enough; exposure to reality is also necessary
Train yourself to deal with the adrenaline, whatever industry or trade you belong. Be mentally prepared in order to perform at your very best. Otherwise, the anxiety will take away from your skills and hours invested.
McGinn has always been fascinated with the moments in life. It started during his high school years. He saw how routines — pep talks, trash talks, rituals, etc. — equipped individuals in different circumstances and situations. How do you dominate a niche? How do you stay in the lead? What does science say about getting prepared to win? Perhaps, all you need is to get PSYCHED UP.
Bio
Daniel McGinn spent 17 years as a reporter, bureau chief, national correspondent, and senior editor at Newsweek, based on New York, Detroit, and Boston.
In 2010, he joined Harvard Business Review where he now spends most of his time editing the IdeaWatch and How I Did It sections. He also manages the magazine's annual Best Performing CEOs in the World ranking and edits feature articles on topics including negotiation, sales, and entrepreneurship.
His freelance writing has appeared in magazines including Wired, Inc., Fast Company, and The Boston Globe Magazine. McGinn has also appeared as a guest on NBC's Today Show, the CBS Morning Show, PBS's NewsHour, CNN, CNBC, MSNBC, and NPR.
His books include PSYCHED UP, House Lust: America's Obsession with our Homes, and How I Did It: Lessons from the Front Lines of Business (as editor).