137: Nick Kullin Growth Hacking Guru
Tuesday 18th June 2019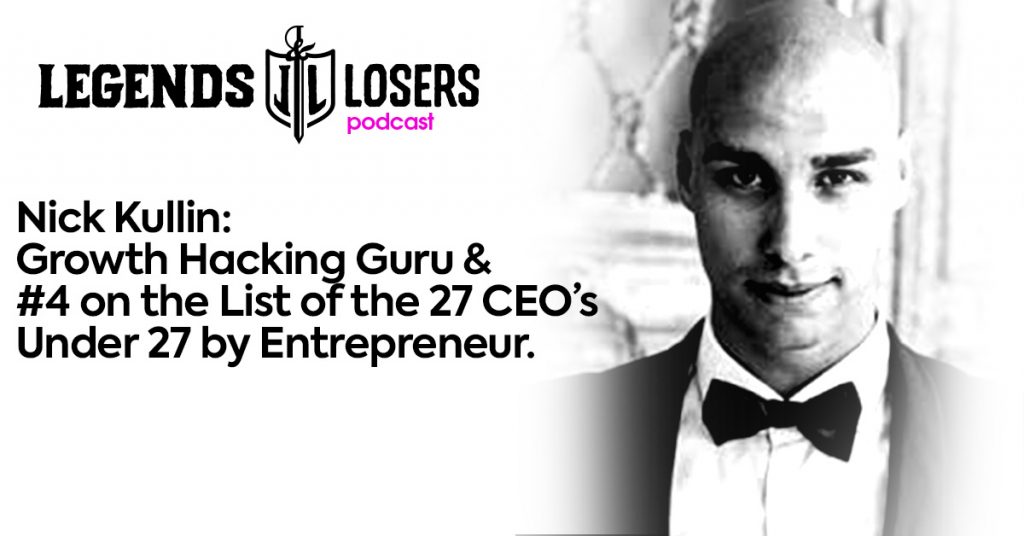 Podcast: Play in new window | Download (Duration: 1:32:25 — 84.6MB) | Embed
"Most people forget that they are an investment to an organization." – Nick Kullin
Marketers spend countless hours producing great content. But what makes non-conformist marketers unique? What do traditional marketers miss? From the struggling 17-year-old kid that he once was, Nick Kullin made his place to becoming one of the youngest CEOs that matter. He bravely recalls his past and shares his unconventional insights that you too could take to advance your business.
3 Things We Learned
The industry is constantly evolving at a fast pace
Many marketers make the same mistake of using old ways, old formulas. But what may have worked previously won't work anymore today. Things are changing at even a faster pace than expected, and companies don't know how to capitalize on those changes.
Implement an "awesometistic" way to share your story
It takes a combination of being awesome and authentic in your story. Know your brand's value and showcase your true identity. And instead of bragging about it, feel great about it.
Employees are an investment and not simply work horses
As someone representing the company, a marketer should be clear about his motives. What can you do on your part in order to usher the business to its summit? Employees or anyone in a team serve to fulfill their roles.
With all the noise online, marketers rise to the challenge of setting themselves apart. To do that, innovative ways are necessary. But it does not mean strength lies in the majority. In the end, there is no single formula to success and the keys to it could just be hidden in the palm of your hands — your story, values, and attitude towards life and business.
Guest Bio
Nick Kullin, a fearless and eccentric young entrepreneur, always believed that inside of every successful self-made person is a poor kid who followed their dream. Nick is the founder of Second Flight Consultancy, one of the fastest growing growth-hacking agencies specializing in digital marketing and business development. Nick built his agency within less than 14 months to a 6 figure a month revenue agency, all without a college degree and in his mid-twenties.
Entrepreneur recently listed Nick Kullin number #4 of the 27 CEO's under 27, through his success of both his agency and his coaching Academy "Second Flight Academy," a premier 8-week 1-on-1 growth hacking and marketing training program for business owners and marketers to learn how to accelerate their marketing efforts while keeping a lean marketing budget.