129: Branding Icon: From Surf Bum to Business Pirate w/Santa Cruz Legend Rich Novak
Sunday 19th May 2019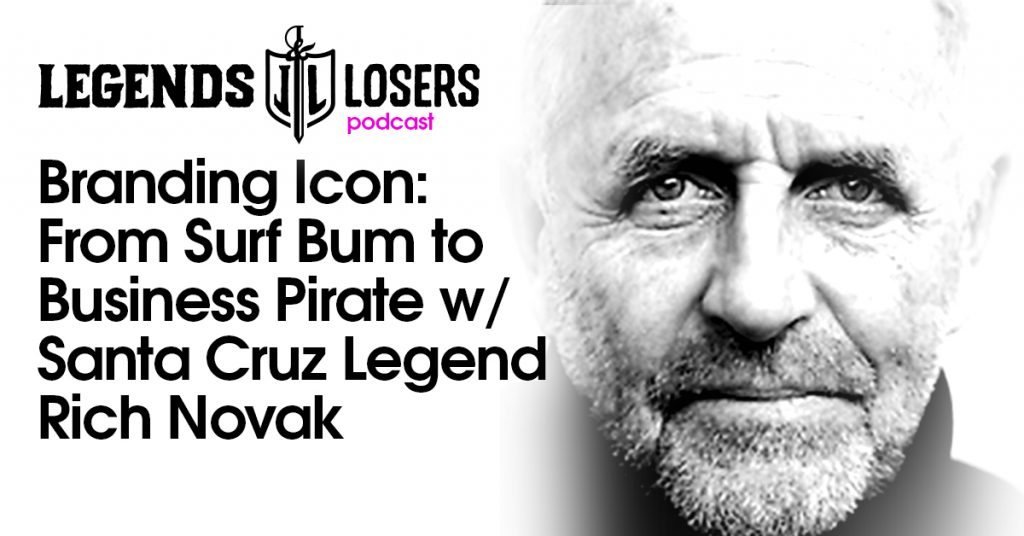 Podcast: Play in new window | Download (Duration: 2:07:25 — 291.7MB) | Embed
Rich Novak is such a legend he actually has the rights to the name Santa Cruz. What is it like to build brands that have become synonymous with the city? How did he contribute to the skateboard industry in major ways? On this episode business pirate, branding genius, co-founder of Thrasher Magazine and early pioneer of the surf, skateboard and mountain biking industry, Rich Novak, talks about his legendary life.
I'm more into the deal of taking care of my workers and having a longevity to it. -Rich Novak
3 Things We Learned
Respect the craft
A lot of surfers don't think about the work it takes to build and design a great board, so they don't mind going really cheap. If you want to be a surfer, you have to support the craftsmen of the surfing industry
It's great to grow big, but only to a certain extent in the clothing business
The formula for clothing in Southern California is this: you want to grow it only so big that you don't lose your marketing and advertising techniques. You don't want to exceed the 400 million mark because the it turns you on to the clothing merchants in New York and that changes everything. By going the way of Billabong and Quicksilver, you expose yourself to big money brands who don't care about the customer or the product. They care about paying their shareholders.
Don't be Afraid to Try Different Jobs
In order to design a life that you love, it's important to be okay with the fact that you might do some jobs you don't like on the way there. You have to do a lot of different jobs so you know what you don't want to do. So don't be afraid to wash dishes or dig holes. If you're smart you won't do that very long.
A lot of people surf but few have built their entire life around it like Rich has. He basically designed a life around surfing and his love for it, and along with that, built legendary companies and legendary categories. Instead of selling his brands to big money publicly-held companies, he chooses to hang onto innovation, workers and customers. The result is an iconic brand and an unforgettable legacy.