126: NBA Legend and Grateful Dead Hall of Famer Bill Walton on Living in a World of Yes
Monday 20th May 2019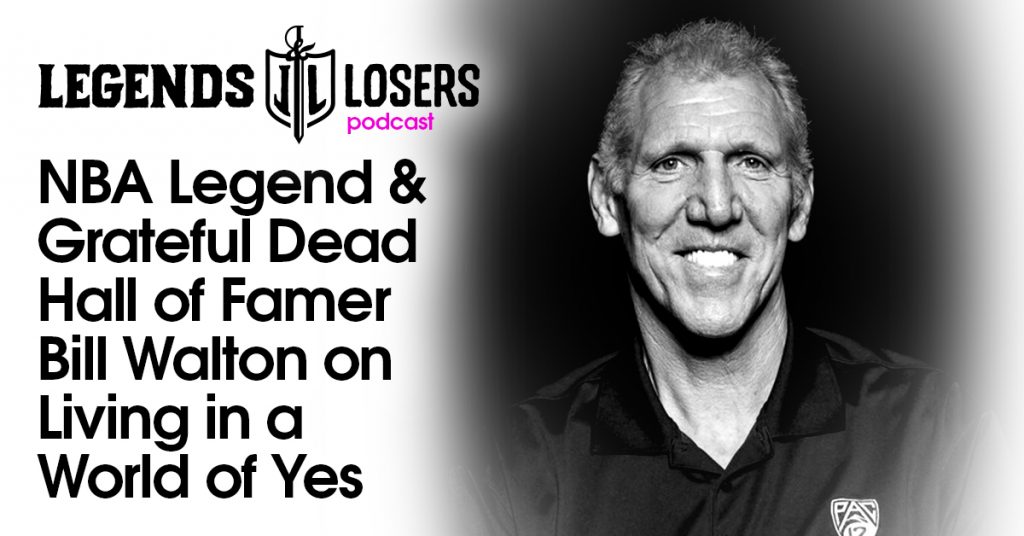 Podcast: Play in new window | Download (Duration: 1:24:15 — 192.9MB) | Embed
In life, things can go wrong and collapse. No one understands this better than Bill Walton. How has he been able to overcome the challenges he's faced? Who are the men and women who have inspired him on his journey to success? How does it feel to be in the Grateful Dead Hall of Fame? On this episode, we talk to the legend himself as he shares why he loves what his life is all about.
I have learned to never rank or compare concerts, coaches, children, championships or congratulations. Just enjoy them all. -Bill Walton
3 Things We Learned
Teachers and Culture are Necessary to Success
When you have a goal or want to get somewhere, you must have the dream. You need a teacher who has been where you want to go. You also need to have the culture that drives all of it forward and determines your behavior.   
Sacrifice and discipline breed success
What holds humanity back are negative elements like greed, selfishness and brutality. If we are willing sacrifice to see a greater goal and purpose, we can not only eliminate the negativity but also find success.
Bill Walton's mindset on technology
If we don't use technology to eliminate our waste problem and continue polluting and destroying everything, we're just going to kill ourselves.  
We live in world that insists and demands qualitative binary decision-making. This is a mistake because people always want yes or no. We can choose to live in a world where we are constantly hopeful and expecting good things. The primary focus of a leader is to illuminate the path forward, have the ability to articulate the message and show people how to get to a better place. We can lead the charge in changing how the world thinks and hopes. In Bill's words, "Hope and expectations are driving forces in my life."