119: Sebastian Junger on Purpose, Belonging & Being Part of a Tribe
Monday 20th May 2019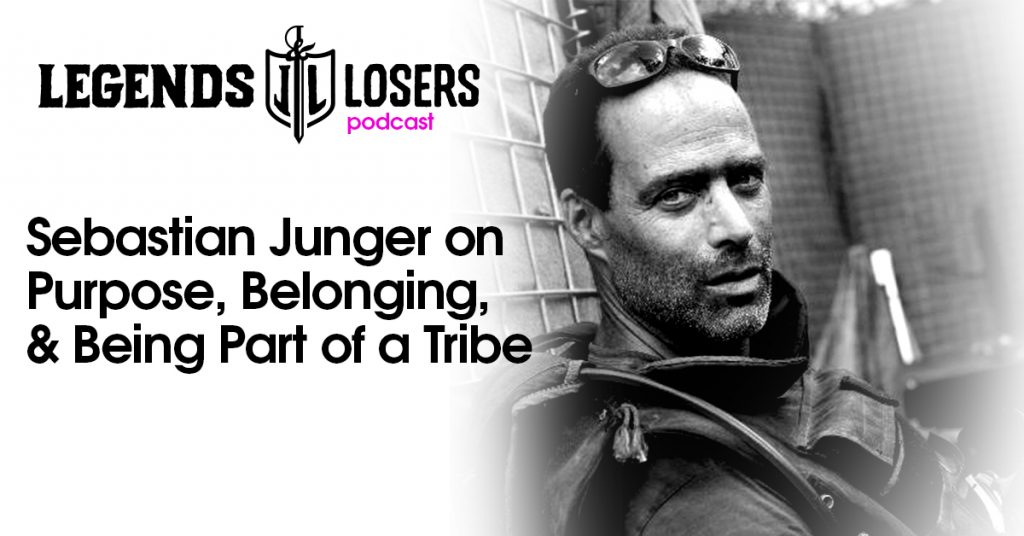 Podcast: Play in new window | Download (Duration: 1:08:40 — 157.2MB) | Embed
This country doesn't feel like much of a community right now. How do wealth and affluence play into our lack of connectedness? Why is it dangerous for us to lack tribes in our society? How did we become a self-absorbed nation? On this episode, I have a dialogue with journalist and author, Sebastian Junger about implementing ideas of the tribe in our lives, and connecting for our survival.
3 Things We Learned
Lack of connectedness is part of what makes transitioning out of military life so difficult.
Soldiers have to transition from being in a close-knit community to modern society where there are no cohesive units. This creates isolation, which leads to depression, PTSD and loneliness. In countries where military service is mandatory, people experience less of this because everyone else understands the experience.
Affluent suburbs are dehumanizing and drive isolation.
Lower income neighborhoods foster more of a familial community than affluent suburbs where people are more likely to keep to themselves. Unfortunately this actually makes us a lot worse and slowly drains us of our humanity. In modern society, wealth and security has made us need each other less but we actually need to be in tribes.
People slip into addictive behaviors because they are unhappy.
What's causing the opioid crisis in America is the fact that people just aren't happy. People feel lonely, isolated and like they have no meaning. In response, they numb themselves with substances.
There is a profound change in one's life when you go from just being another brick in the wall in a large group of people, to feeling like you're part of a community. We are wired to thrive within a tribe, and when we don't have this, it takes away from the quality of our lives and general mental health. The point of life is to be as happy as possible, and that isn't just about money. It's also about placing a value on human connection and contributing to society. We have to have a deliberate conversation about this, because ultimately it will make us feel more united, and make the whole world better.
Guest Bio
Sebastian Junger is the #1 New York Times Bestselling author of THE PERFECT STORM, FIRE, A DEATH IN BELMONT, WAR and TRIBE.   As an award-winning journalist, a contributing editor to Vanity Fair and a special correspondent at ABC News, he has covered major international news stories around the world, and has received both a National Magazine Award and a Peabody Award. Junger is also a documentary filmmaker whose debut film "Restrepo", a feature-length documentary (co-directed with Tim Hetherington), was nominated for an Academy Award and won the Grand Jury Prize at Sundance. Go to http://www.sebastianjunger.com/ for more information.