115: LIVE from the South Pole w/Robert Swan & Chris Powell
Sunday 19th May 2019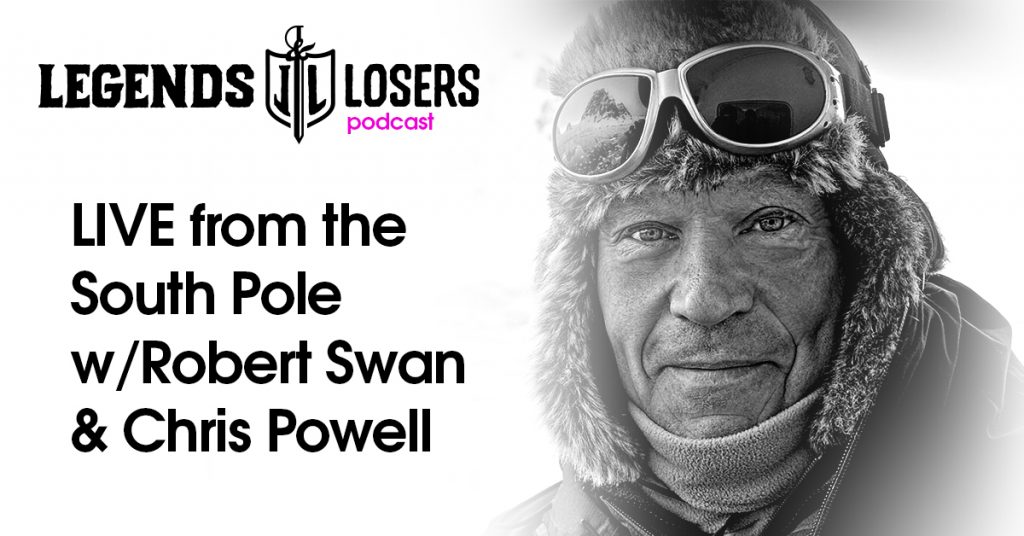 Podcast: Play in new window | Download (Duration: 47:54 — 109.7MB) | Embed
In 1986, English-born polar explorer Robert Swan completed the longest unaided march to the South Pole. Now he's back as part of the world's first expedition to rely solely on renewable energy, and the first South Pole expedition covered on 360-degree camera. What are some of the biggest challenges that come with trekking in such rough conditions? What can humanity as a whole learn from their experience? On this mind blowing episode, we check in with Robert Swan and Commvault CMO, Chris Powell, 30 miles from the south pole.
3 Things We Learned
This is a historical and challenging expedition which will advance humanity forward.
The expedition started on November 15, 2017, and it is a 600-mile, eight-week journey on foot. The team's members are dragging a 100 pound sled, at heights of 10,000 ft to the South Pole. It is the first South Pole expedition that is 100% powered by renewable energy.
Climate change should not be a political issue.
Antarctica is the only place in the world all of us own, and the subject of its shrinkage and destruction is something that should matter to each and every one of us.
Renewable energy matters.
We can learn a lot from the use of renewable energy in such challenging and hostile conditions. If Robert and his crew can survive, use technology and communicate with people in other parts of the world, imagine what we can do with renewable energy in our normal, daily lives. It inspires us to realize how much power we have to make the world better.
There is so much we can learn from this historic expedition and lessons we can apply to our own lives. It has the power to change how we think about energy, and how we are responding to the force of climate change. The efficient use of resources is smart business, and it's a smart way to take care of things as a whole. We also learn a lot about how we all need each other to conserve the earth, and how technology will be critical in how me move forward and solve problems globally.
Guest Bio
Robert Swan is an extreme adventure athlete who is the first person to hike to both the north and south pole. He is the founder of 2041.com, an organization dedicated to preserving Antarctica.He is also a United Nations Goodwill Ambassador,a Visiting Professorship of the School of Environment at Leeds University and in 1994 he became Special Envoy to the Director General of UNESCO.Go to 2041.com for more information.
Chris is the CMO of Commvault, a sponsor of this expedition. He's been a technology executive for over 20 years, with a 15 year run at SAP. He's an avid athlete, triathlons, running and kayaker.