112: How To Spot Massive Technology Waves w/Brian Ascher, Partner at Venrock Capital
Saturday 17th August 2019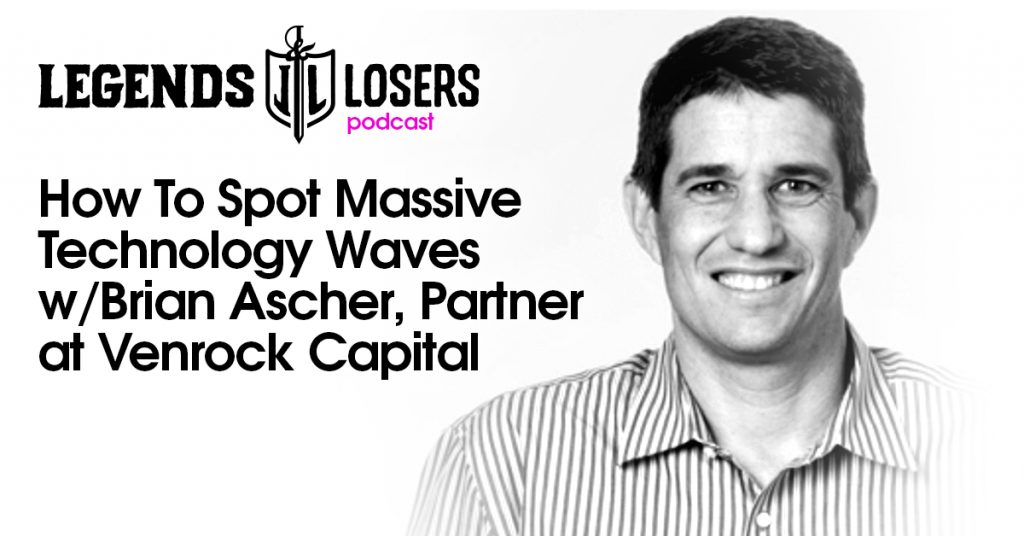 Podcast: Play in new window | Download (Duration: 1:34:29 — 216.3MB) | Embed
As we make more gains in AI and machine learning, the world is seeing an intelligence layer that will bring a lot of value. What does the future of these innovations look like in relation to our daily lives? What are the new opportunities for startups in this new realm of intelligent enterprise and AI assistance? Which realms are these changes going to touch? On this episode, we are joined by Venrock partner, Brian Ascher, to have a dialogue about surfing, business intelligence and the exciting future.
A lot of people want to be better. It's a little harder to be different. -Brian Ascher
3 Things We Learned
It's not about work-life balance– it's about harmony.
The future is software and hardware that solves problems and delivers a valuable experience
In the future the opportunity for startups is in data acquisition
In this new realm of intelligent enterprise and AI assistance, deep learning and the enormous data sets that go with it will be able to solve big hairy problems for users. When intelligence is weaved into daily life, it won't just be about suggesting what to buy, what to listen to or what to watch. It will touch realms like biotech, health and security. The machines of the future will learn your habits, make suggestions, see how you react, and then do more of that for you. It's going to be a solution to problems that we never could solve, and this is just the beginning. There's a lot of space for this kind of innovation in every category of our lives.
Guest Bio
Brian is a Partner based in Venrock's Palo Alto office. He invests broadly across enterprise and consumer markets and currently serves on the Board of Directors of several companies, including 6Sense, Socrates AI, Luxe, Beckon, SmartBiz Loans, Inrix, Personal Capital and Dynamic Signal. Go to https://www.venrock.com/ for more information.